After purchasing Storepify theme on themeforest.net with your Envato account, download theme package from your Download page and select Download -> All file & documentation.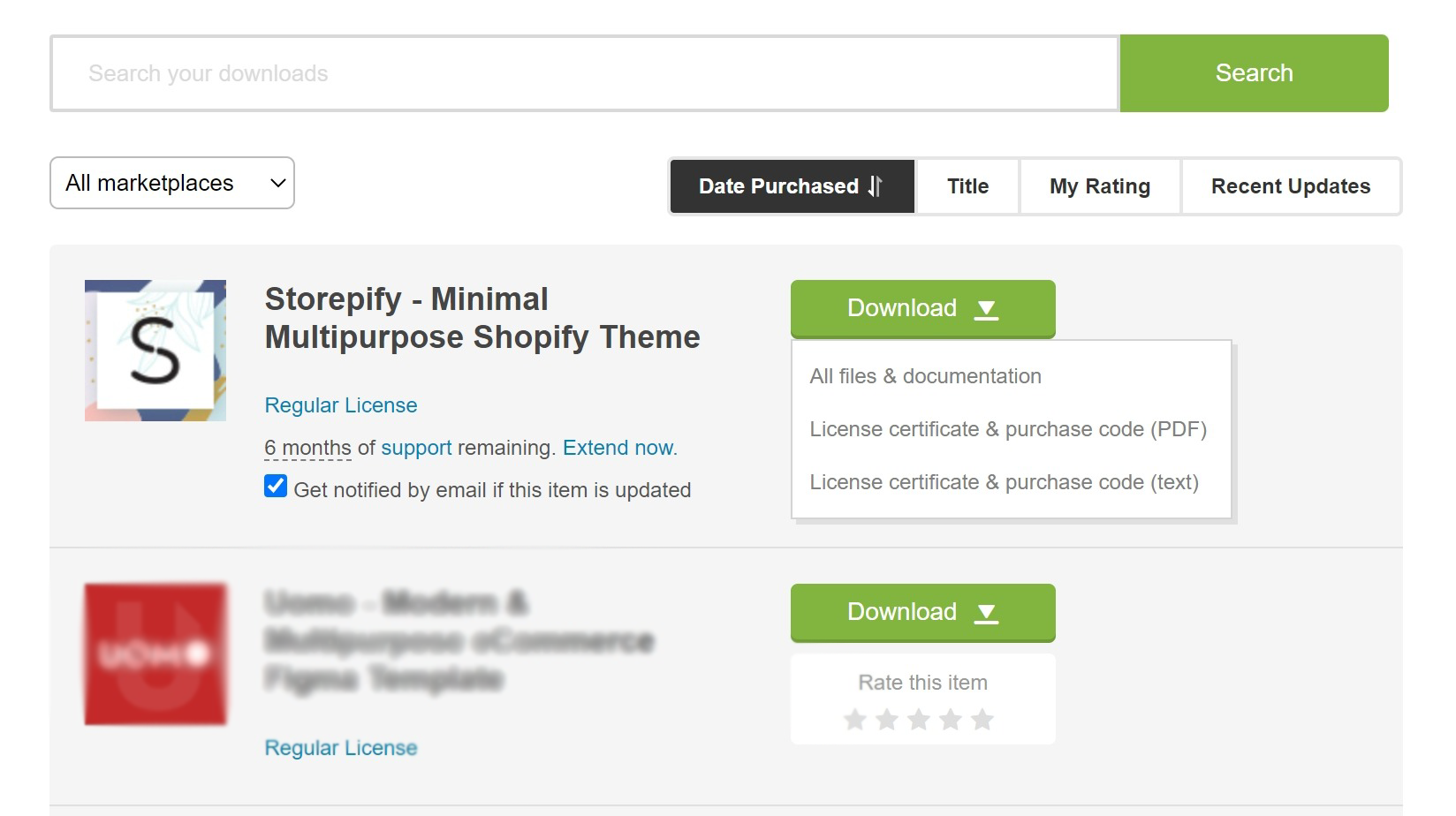 Extract/Unzip all files from the downloaded package.
You will see storepify.zip for Main Theme and demos. And 2 Child Themes in the folder child-theme that we have provided 2 Child Themes: organic-storepify.zip, camping-storepify.zip. You need to install one of these zip files.
So you have 10 Themes to choose to install:
storepify.zip
storepify clogs.zip
storepify craft.zip
storepify electro.zip
storepify gift.zip
storepify jewelry.zip
storepify pet.zip
storepify socks.zip
storepify-camping.zip (in child theme folder)
storepify-organic.zip (in child theme folder)
 Logging into your Shopify store and Navigate to Themes :  Store Admin -> Online Store -> Themes.
Click Add theme -> Upload zip file -> Add file -> Upload file.
Choose one of theme files above.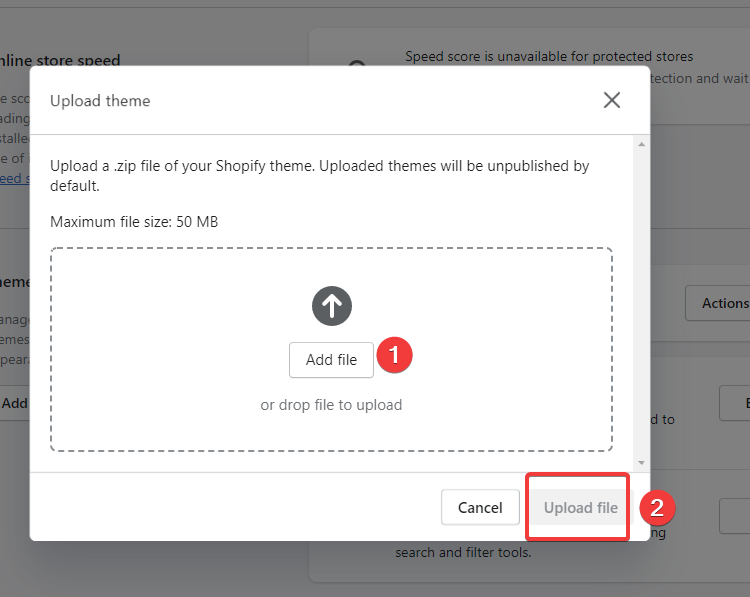 Click on Action -> Publish.