1. General
Add some text for heading.
Choose position for content & image.
Enable Loop Image to back to the first photo when slider ran out of pictures.
Enable Autoplay in order for the slideshow to run automatically. The duration time to change slides is between 1-20 seconds.
Show/hide pagination and choose type for it.
Choose container type.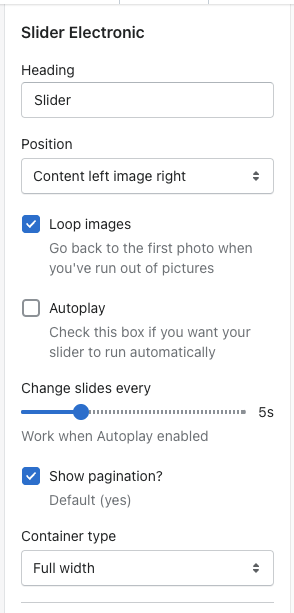 2. Margin bottom
Set margin bottom for slider on desktop, tablet and mobile.