Merchants can add any section that is listed in Theme sections. Nevertheless, there is a section designed specifically for the contact page.
In the theme editor (Customize), open the template selector

Select Pages, then Contact.
1. Contact Maps
Merchant can add iframe to show map.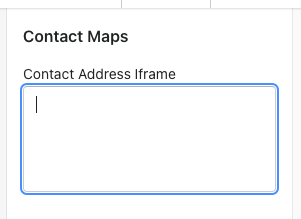 2. Contact Form
On the left-side bar, select Contact form section.
Make necessary changes > Save.
Add some text for title, sub text, title big font, title contact form & sub text contact form.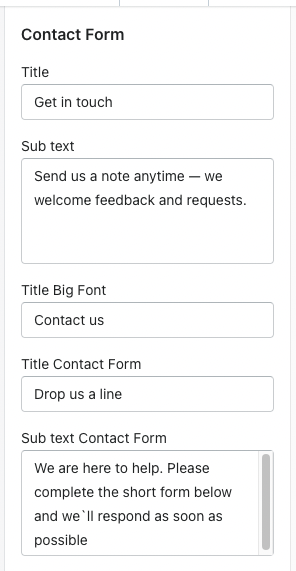 Contact info block
Add some text for title & content.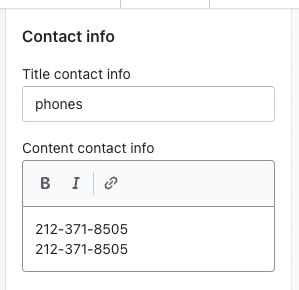 3. Banner
Merchants can read here to know how to configure this section.