Merchants can add any section that is listed in Theme sections. Nevertheless, there is a section designed specifically for the blog page.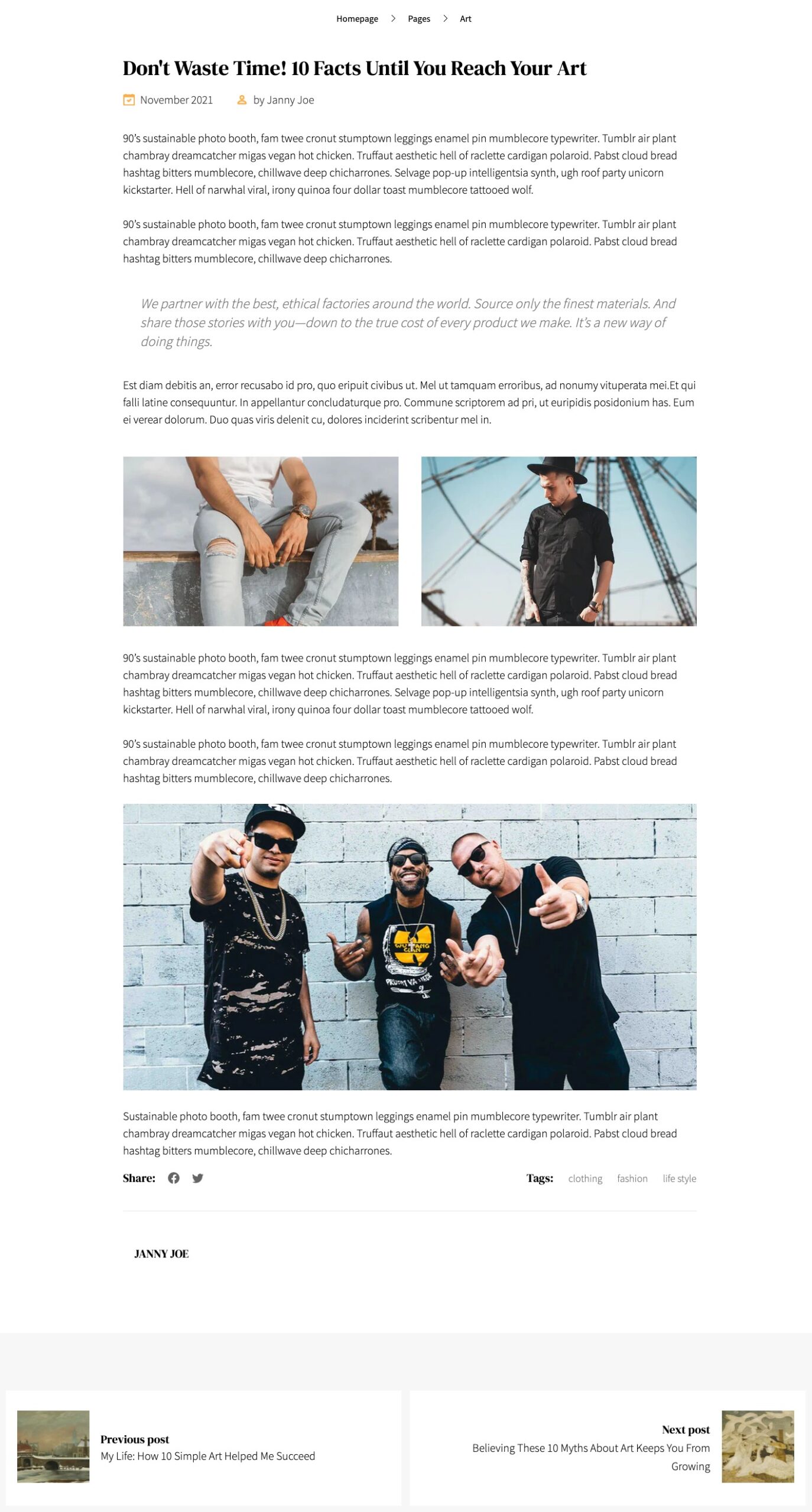 In the theme editor (Customize), open the template selector

Select Blog posts, then Default blog post.

On the left-sidebar, select Blog post section.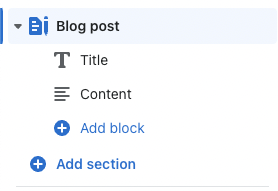 1. Title block
Merchants can show/hide date, comment & author.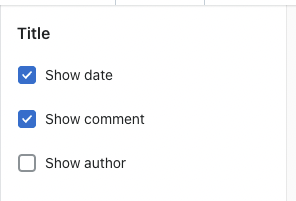 2. Content block
This section will show content of the post. Merchants can show/hide it.