In the theme editor (Customize), open the template selector
Select Collections, then Default collection.
On the left-sidebar, add Product Grid.
Make necessary changes > Save.
Set the number of products per page and per row.
Show/hide sidebar and position.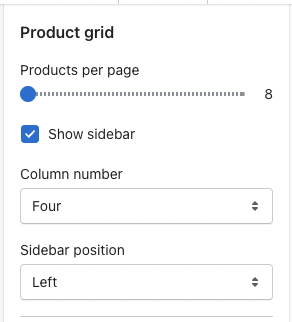 Product card
Choose image ratio.
Add image padding.
Show image outline and vendor.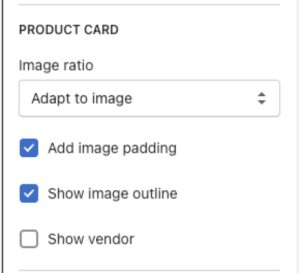 Filtering and sorting
Enable filtering and sorting.
Collapse on larger screens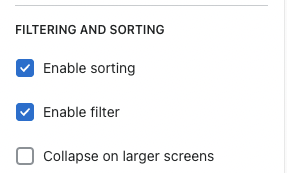 Set type for the "Load More" button.