In the theme editor (Customize), open the template selector
Select Products, then Default product.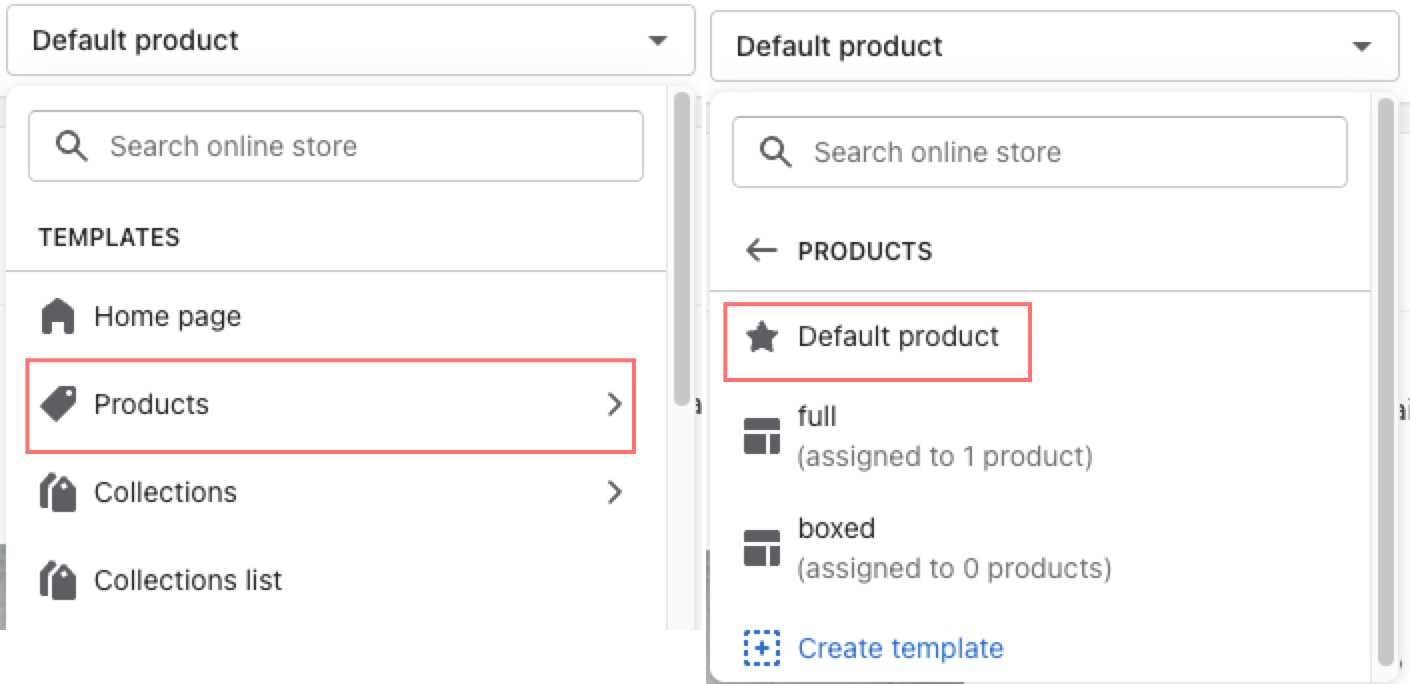 1. Product Template
By default, merchants can customize using the Default product template.
With the new update that is compatible with Shopify Online 2.0, merchants can add a new template directly to the product admin page when they want to use custom templates rather than the default.
1. In the theme editor (Customize), use the page selector to open Products > Choose or Create template.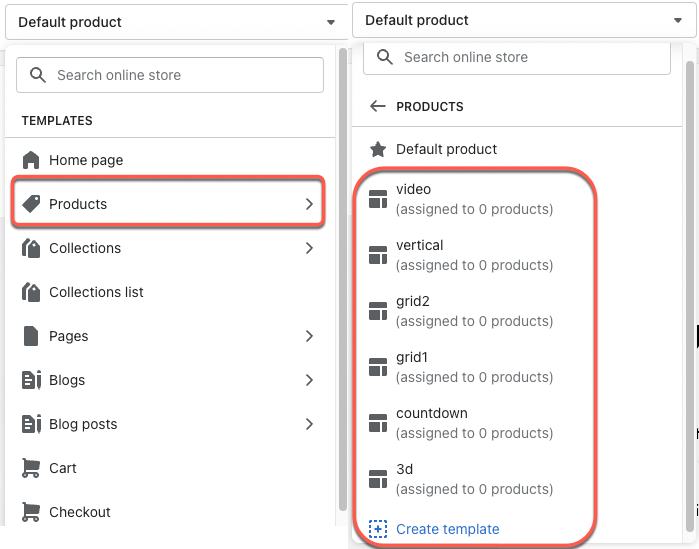 Product detail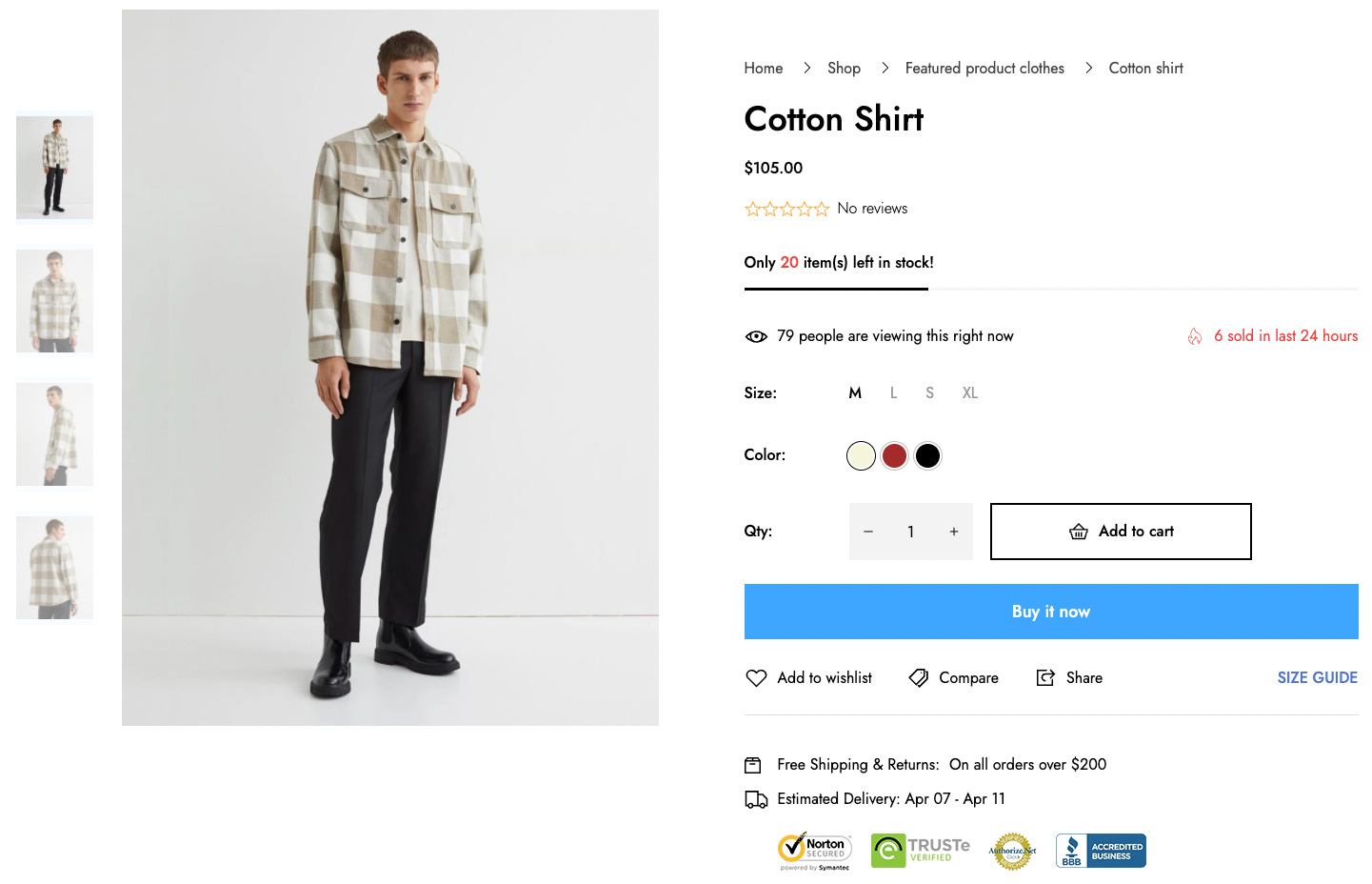 2. Add Name in the provided field for the new template.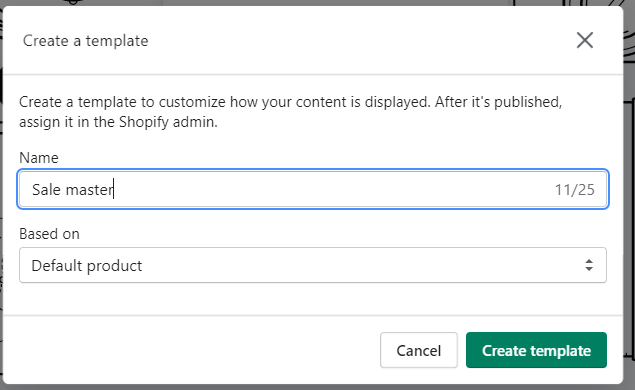 2. Page Sections
Static sections
Merchants can click on the link to check out the instruction listed below.
– Announcement bar
– Header
– Footer
Dynamic sections
Merchants can add any section that is listed in Theme sections. Nevertheless, there are some sections designed specifically for the product detail page.
– Product information
– Product description
– Product recommendations
– Banner