1. Go to Download tab from the ThemeForest account to download the Sale Master theme's latest version.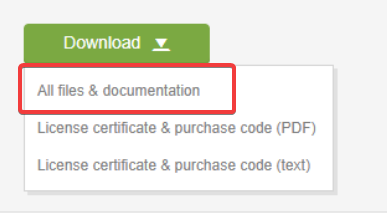 2. Go to Themes ->Add theme -> Upload zip file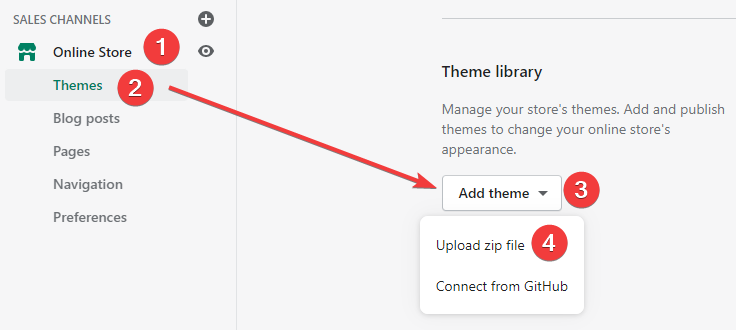 3. Add the downloaded file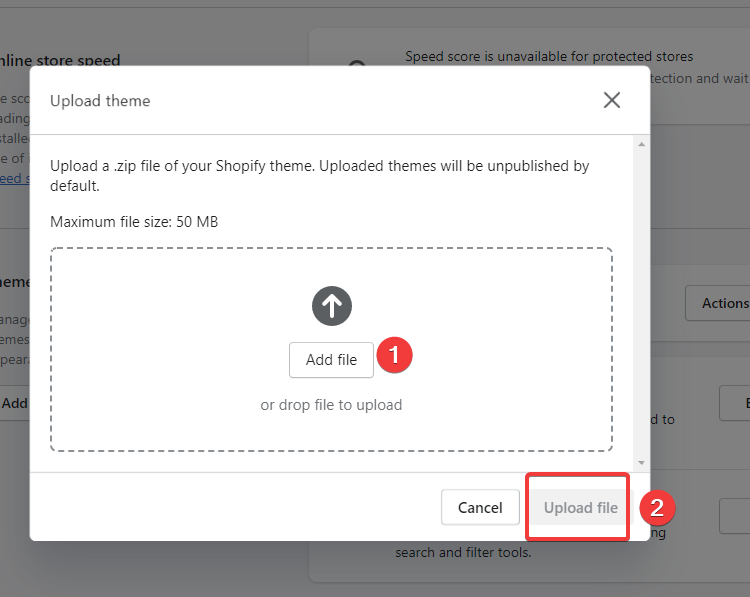 4. To move the configuration (custom code), follow these steps:
In  Current theme section, click on Actions -> Edit code

Open

settings_data.json

& copy all code lines.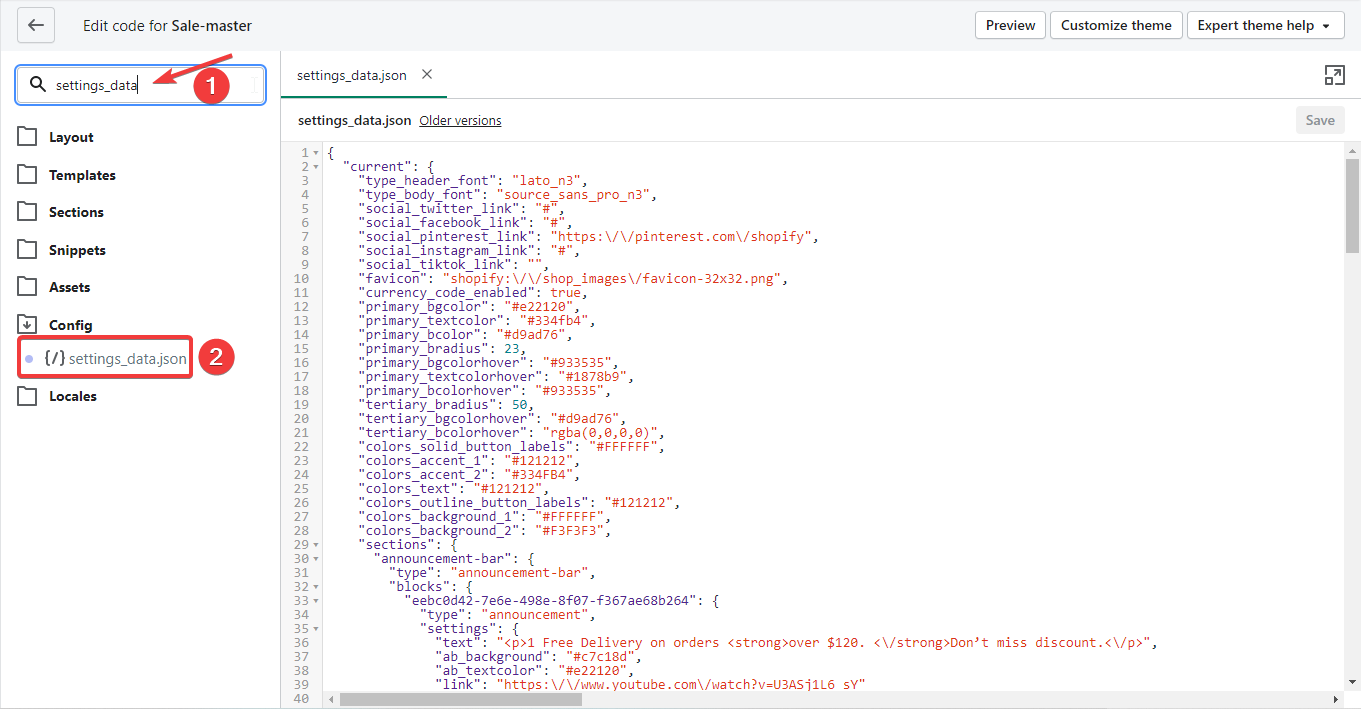 Now click "Edit code" of update version then open "settings_data.json" -> Delete all code line -> Paste the code which you copied above -> Save.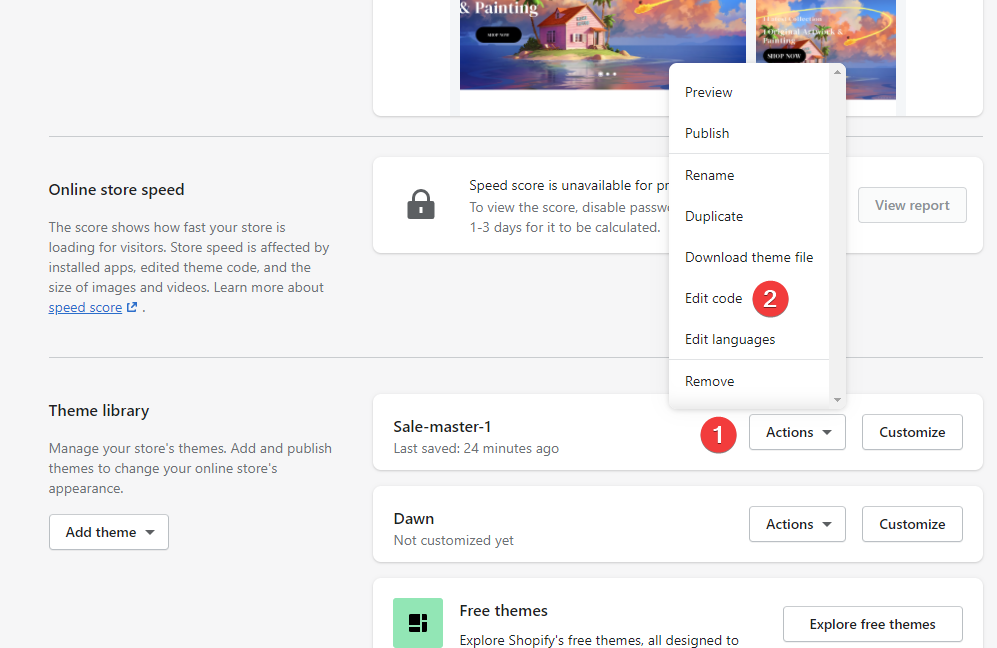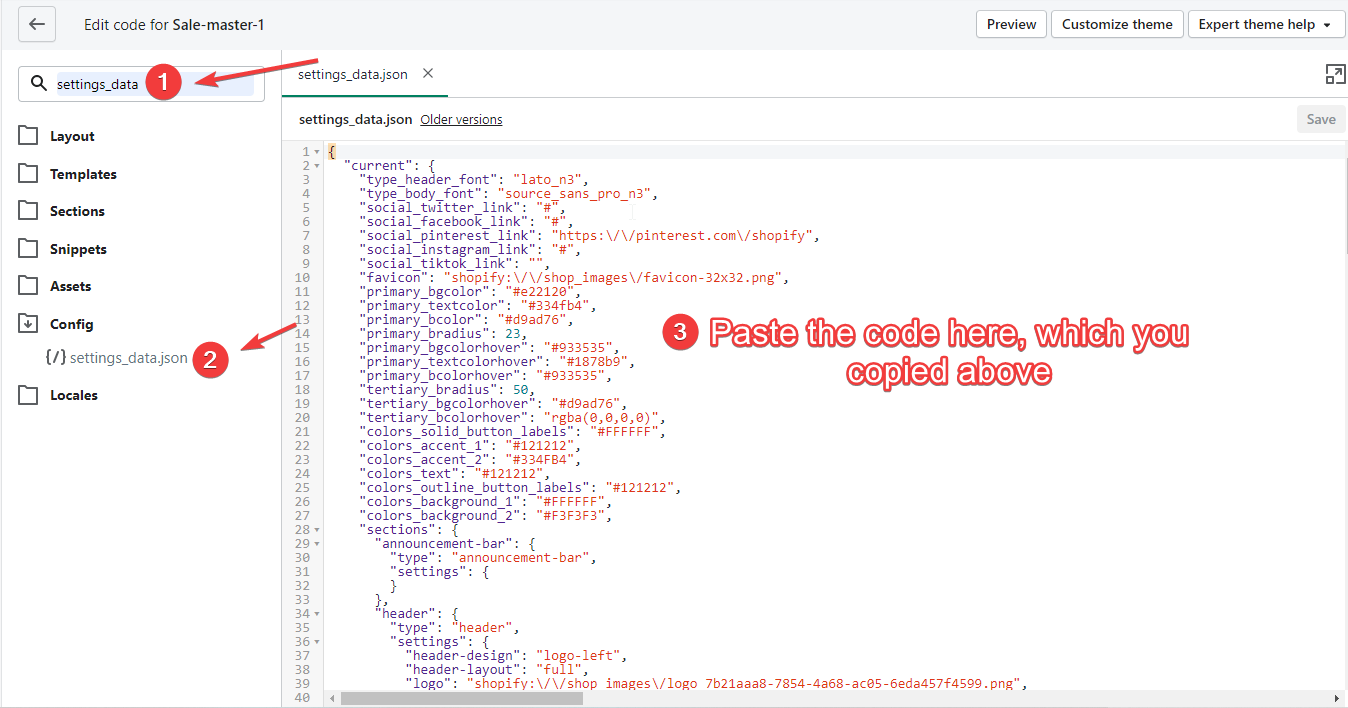 5. To move the Translation, follow the steps below:
In Edit code page, please find Locales, choose the language you want to use (for example de for Bulgaria)

Copy all data and paste them into your new file.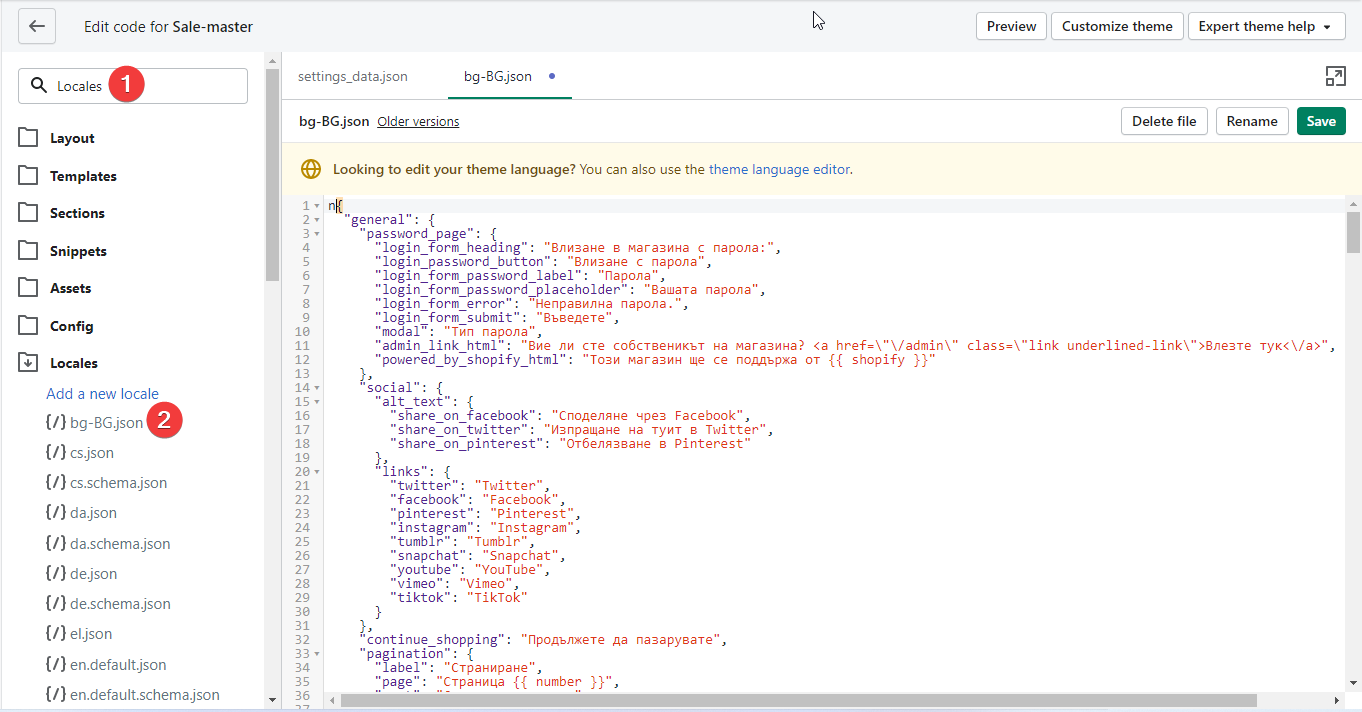 6. Finally, Publish the new version of the theme.