This suggests products that are similar to the product on the current page, based on the contents of product details.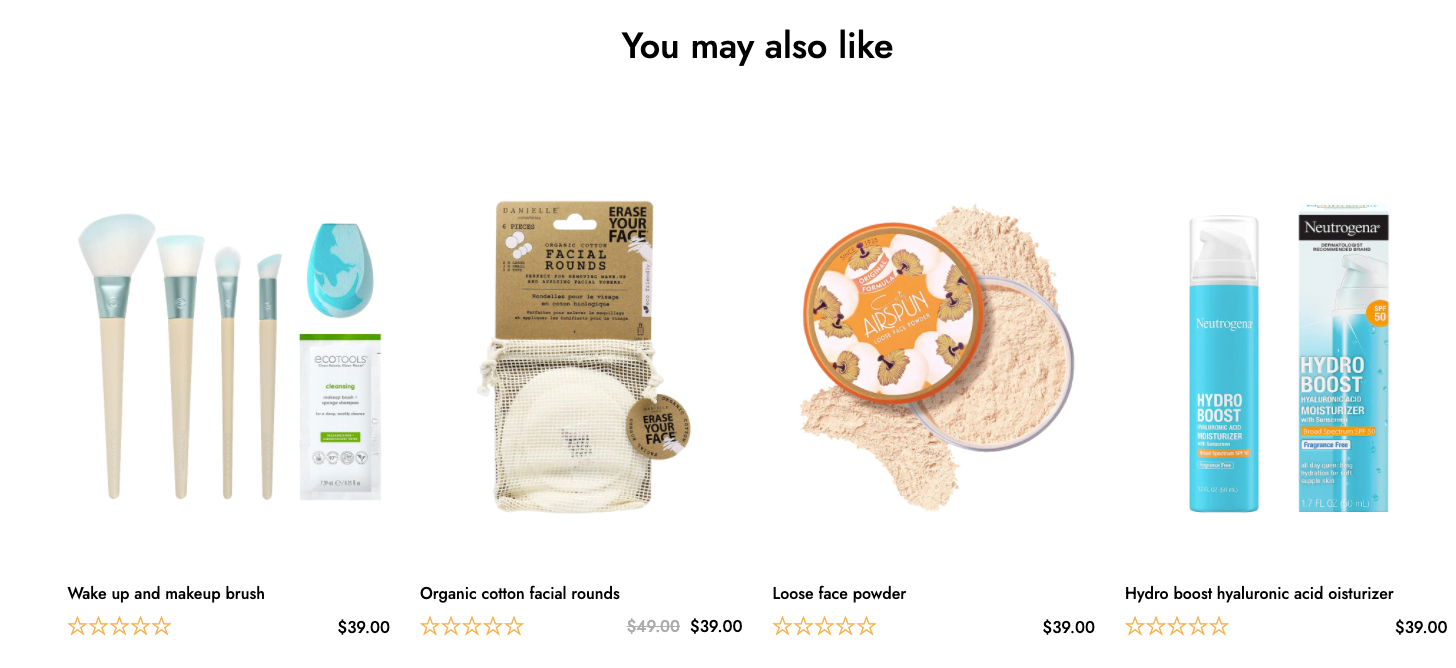 In the theme editor (Customize), open the template selector
Select Products, then Default product.
On the left-side bar, add Product recommendations.
Make necessary changes > Save.
Merchants adjust the elements based on their needs to display the recommendation section such as heading, background, the number of columns and the number of products per page.