To build a Onepage WordPress Site with SquareRoot, you will need to setup a Front page and set it as your WordPress Homepage.
As the name indicates, the Front page is actually your WordPress Homepage, a placeholder needed to turn your normal WordPress installation into a One Page site.
If you have installed our demo content, you can skip creating the Front page and follow the steps below to Setup your Front page.
But if you did not, you will need to create page to use it your Front page.
Go to Pages » Add New to create a page and name it Front page
Find "Page Attributes" box on your right hand and and assign the Frontpage Template to it
Click "Publish"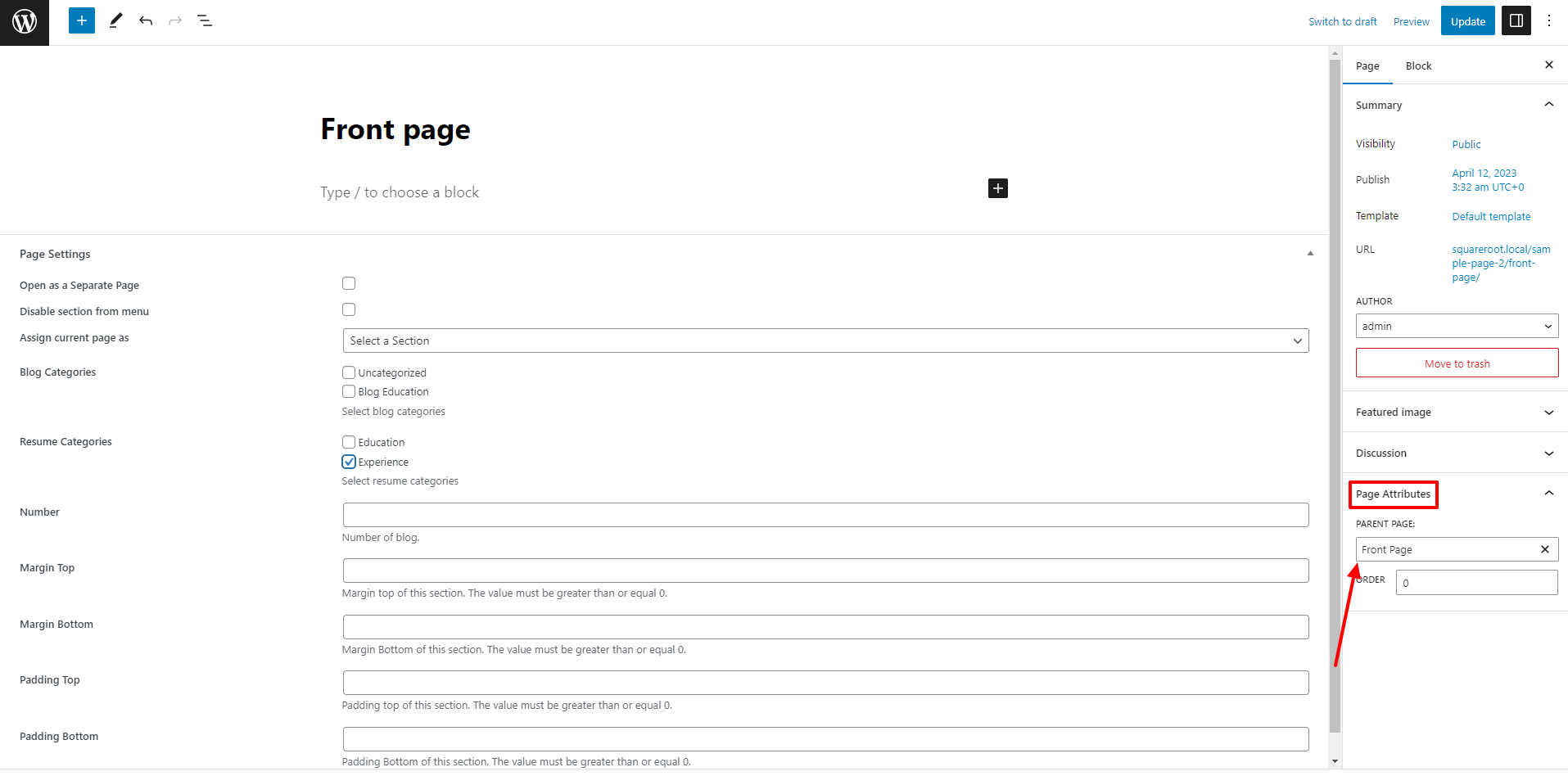 Now you have your SquareRoot Front page ready to be used.
Content from this page won't show on the front page, so you don't have to worry about it.
To set this page as your WordPress Home, you will need to follow these steps: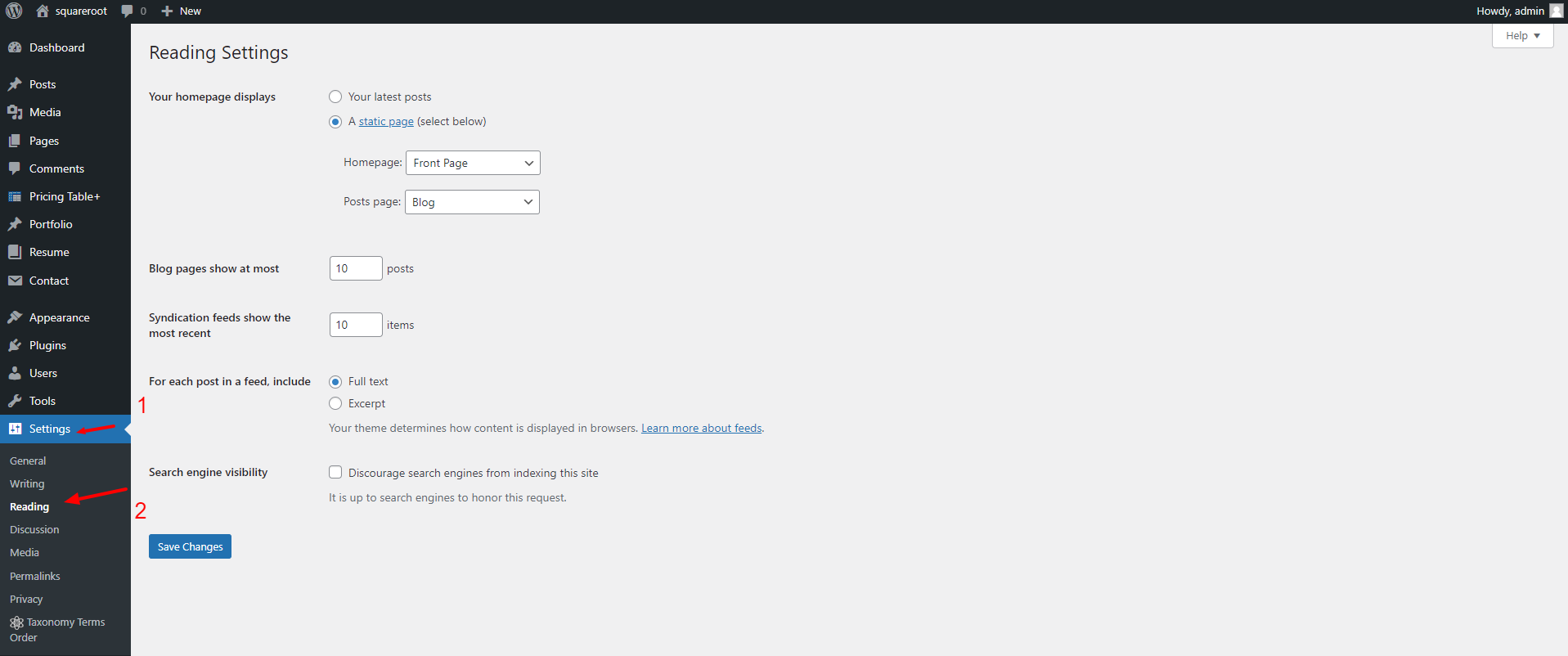 For Front page displays, select A static page (select below)
Choose Front page to be your Home