I. The first way: Importing by one click
This is priority to use for importing fully demo content.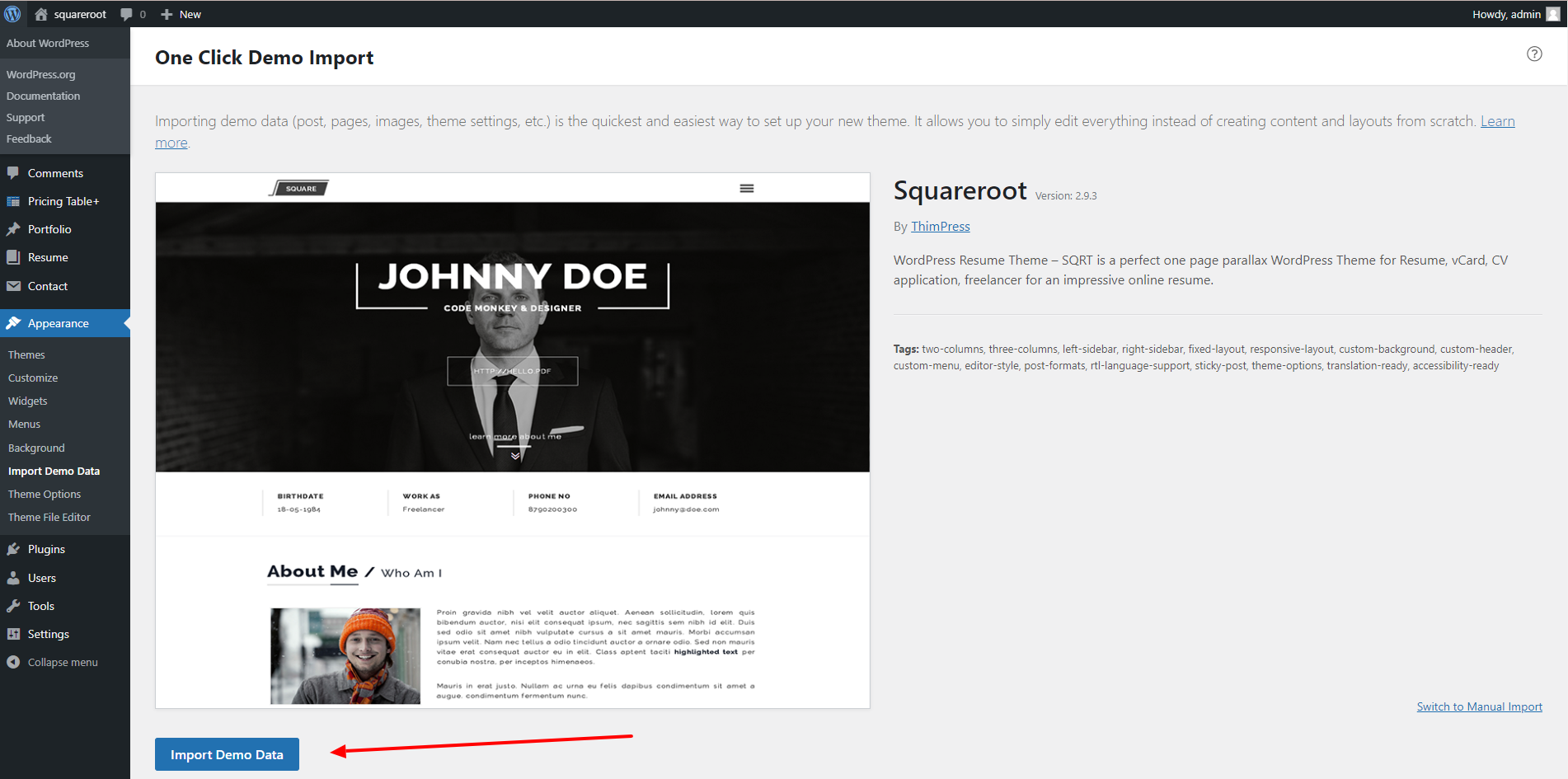 The progressing will display on import status bars so you will know when it is finished and your data is ready.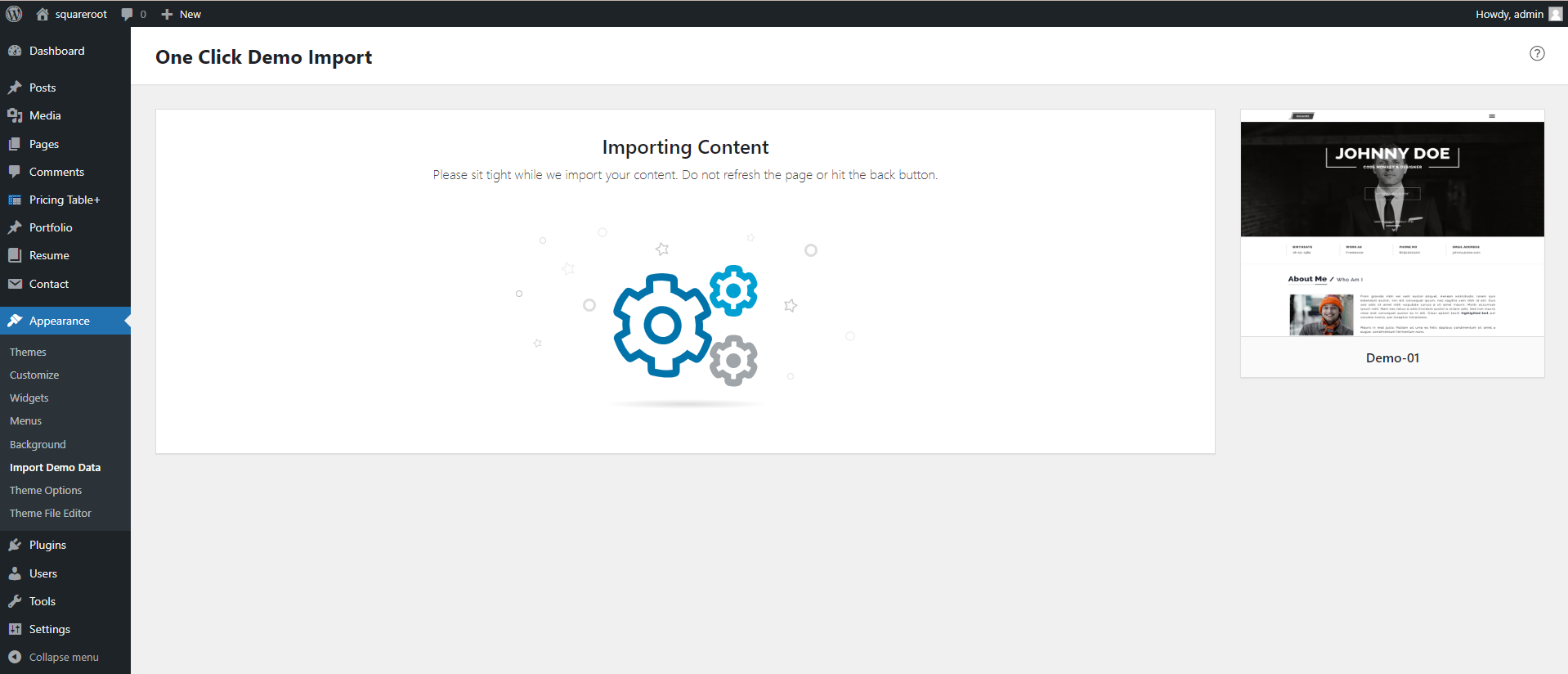 NOTES: IMPORT DEMO DATA BY ONE-CLICK WAY WILL NOT INCLUDE IMAGES FROM OUR DEMO SITE. ALL IMAGES WILL BE REPLACED BY SAMPLE IMAGES.
 II. The second way is recommended to use if you have any trouble in the first way.
If you are new to WordPress and have problems with setting up the theme you might want to import the demo content file that comes with the theme.
But if you decide to build your website from scratch without our demo content, you can skip it an move to the next part: Setup Front page.
The following actions will import some dummy posts and pages from the live preview:
Go to Tools » Import
Select "WordPress" from the list
If you haven't installed the WordPress import plugin, a popup window will appears and ask you to install it. Just click Install Now. When the installation progress is completed, click "Activate Plugin & Run Importer". If you have installed this plugin, skip to next step.
Click Browse and select demo-content.xml file from the download package
Click "Upload" file and import
When you are asked to import author, you can create new author or import to existing author. You also should check the "Download" checkbox and import file attachments.
After these steps, access "Page Menu" through "Dashboard" and you will see a list of pages imported into your website.