This Documentation is used for RealPress.
Add a list of properties by dragging and dropping "Thim Properties".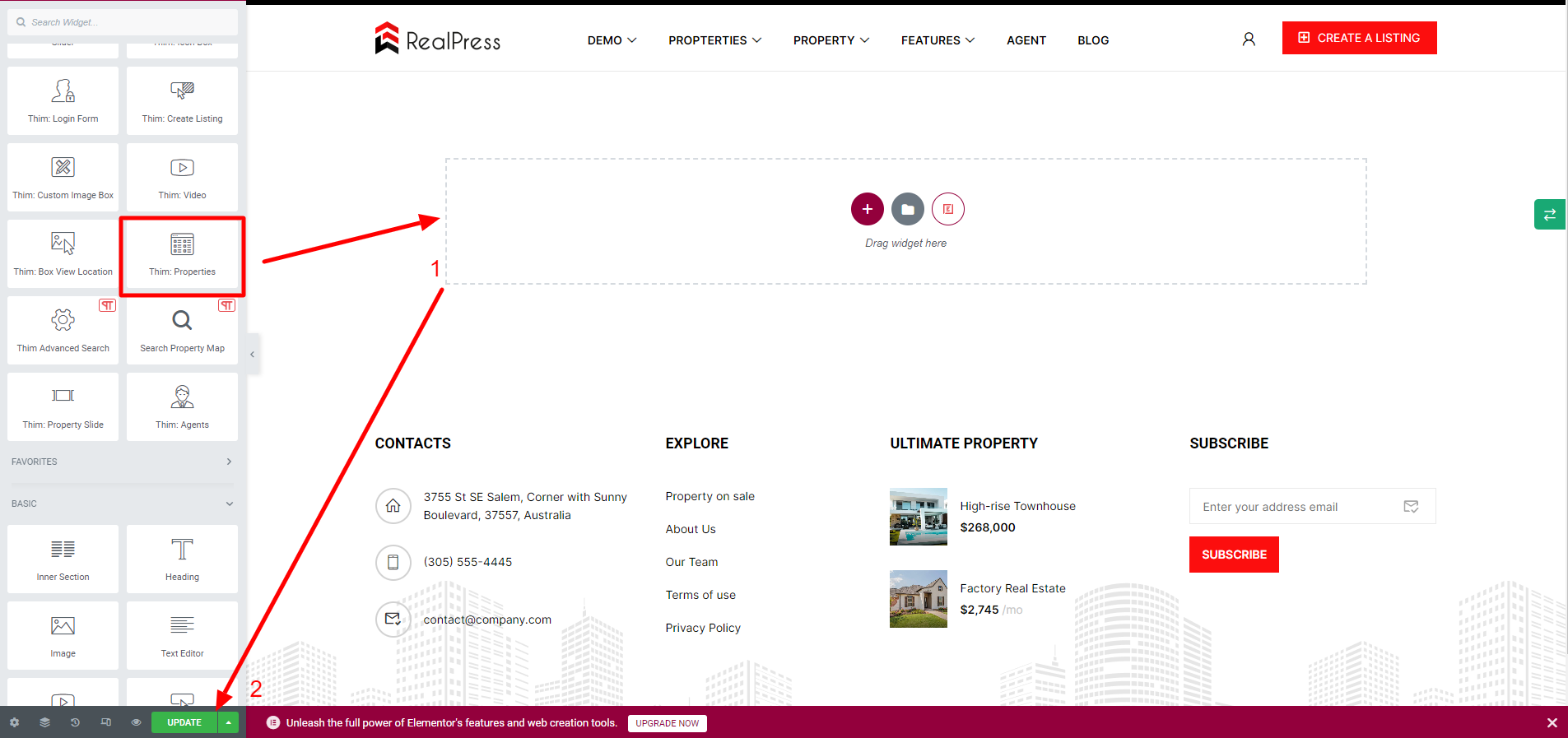 Properties:

Change the Skin, Select Status, Order by, The Number of Posts, Columns.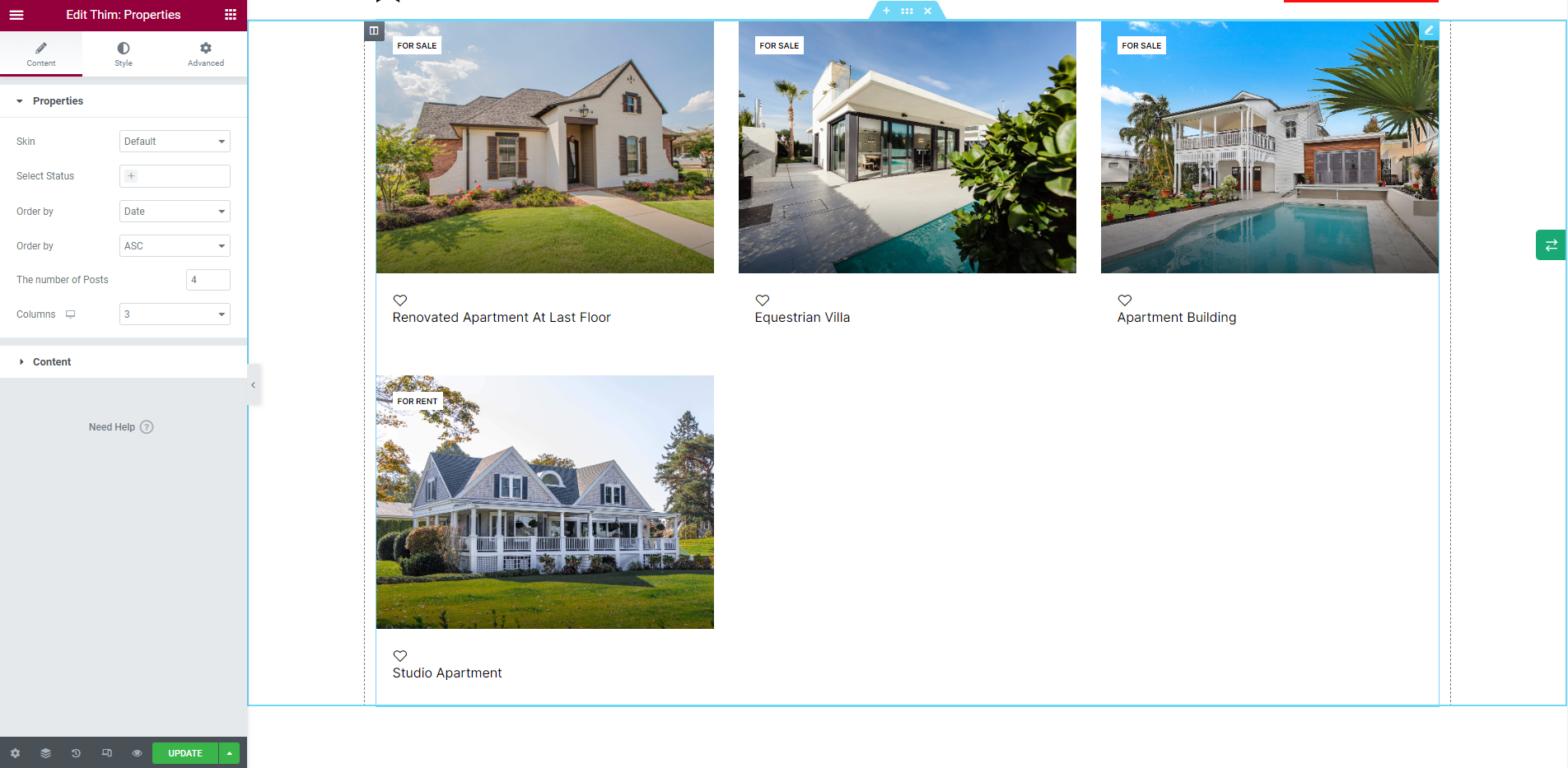 There are 3 types of skins for you to choose, the image above is the default skin.
The other ones are tabs and sliders.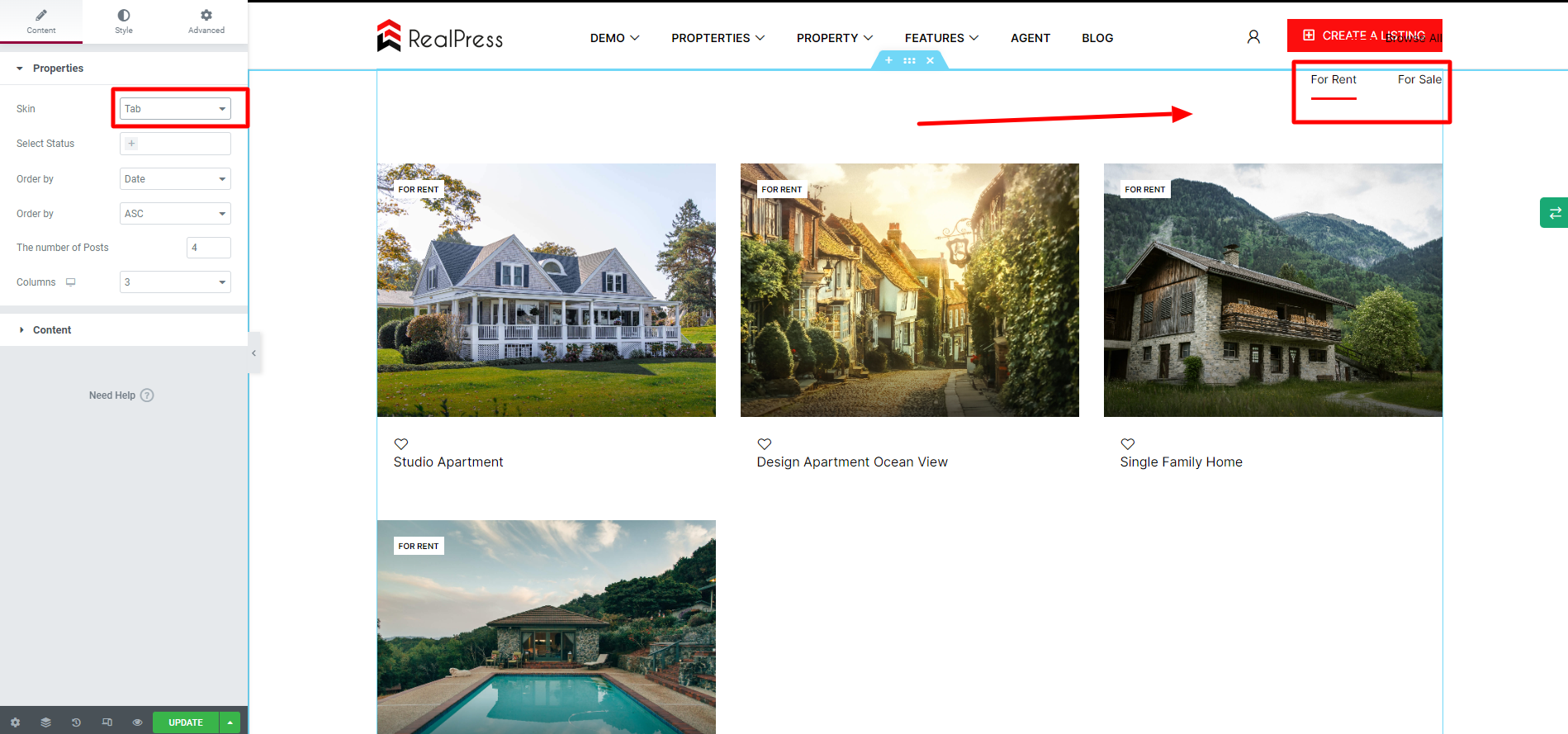 Show the tabs you want by selecting from the "Select Status" section.

Properties can be ordered by Date and ASC.

The number of Posts: Change the number of posts displayed on a page.
Columns: Change the number of columns displayed on a page.
Content:

Change Image Size, Show All Browse, Show Wishlist On Content, Show Verify, Meta Overlay, and Property Data.

There are 11 image sizes.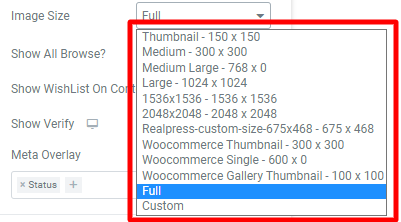 You can turn on the option to display the wishlist icon as shown below:

Enable this option to display property verification status.

Meta Overlay: Add property information which will be displayed on the property thumbnail image.

Add item and then Select type to add more detailed information for each property.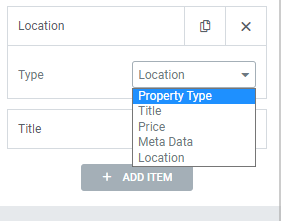 When data is enough, the property will displayed as the image below: