This Documentation is used for RealPress.
You can select Layout and Hidden Breadcrumb.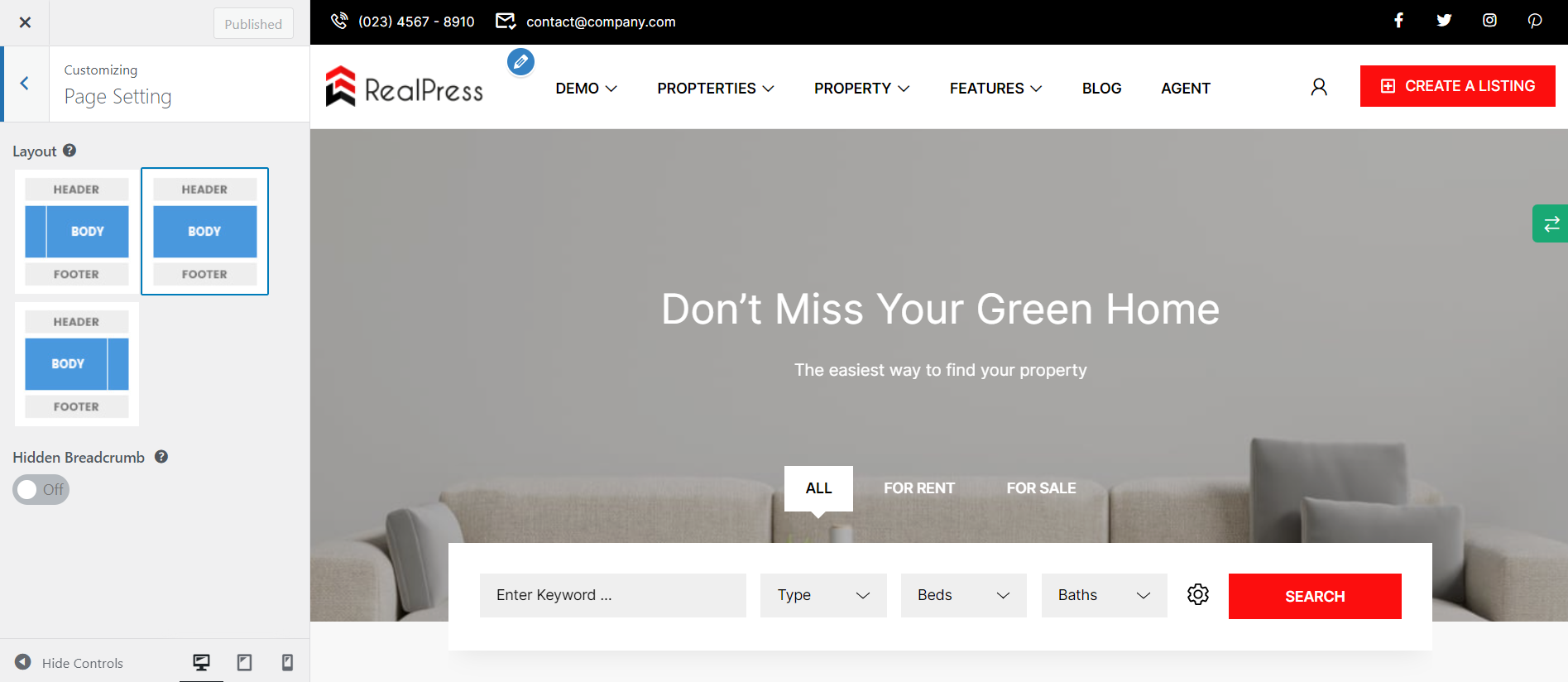 Layout: There are 3 layout styles to choose from for your single blog site
The sidebar is on the left or on the right: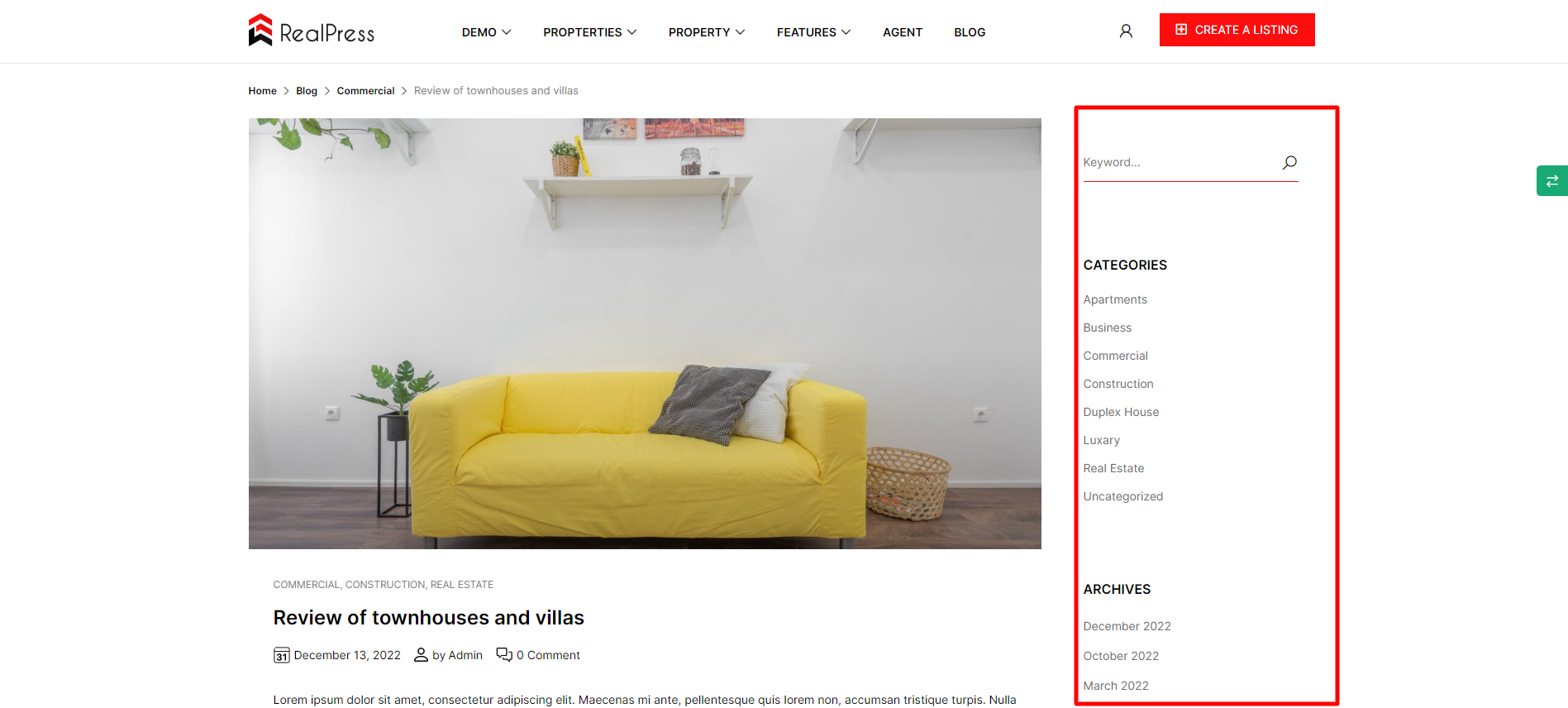 No sidebar: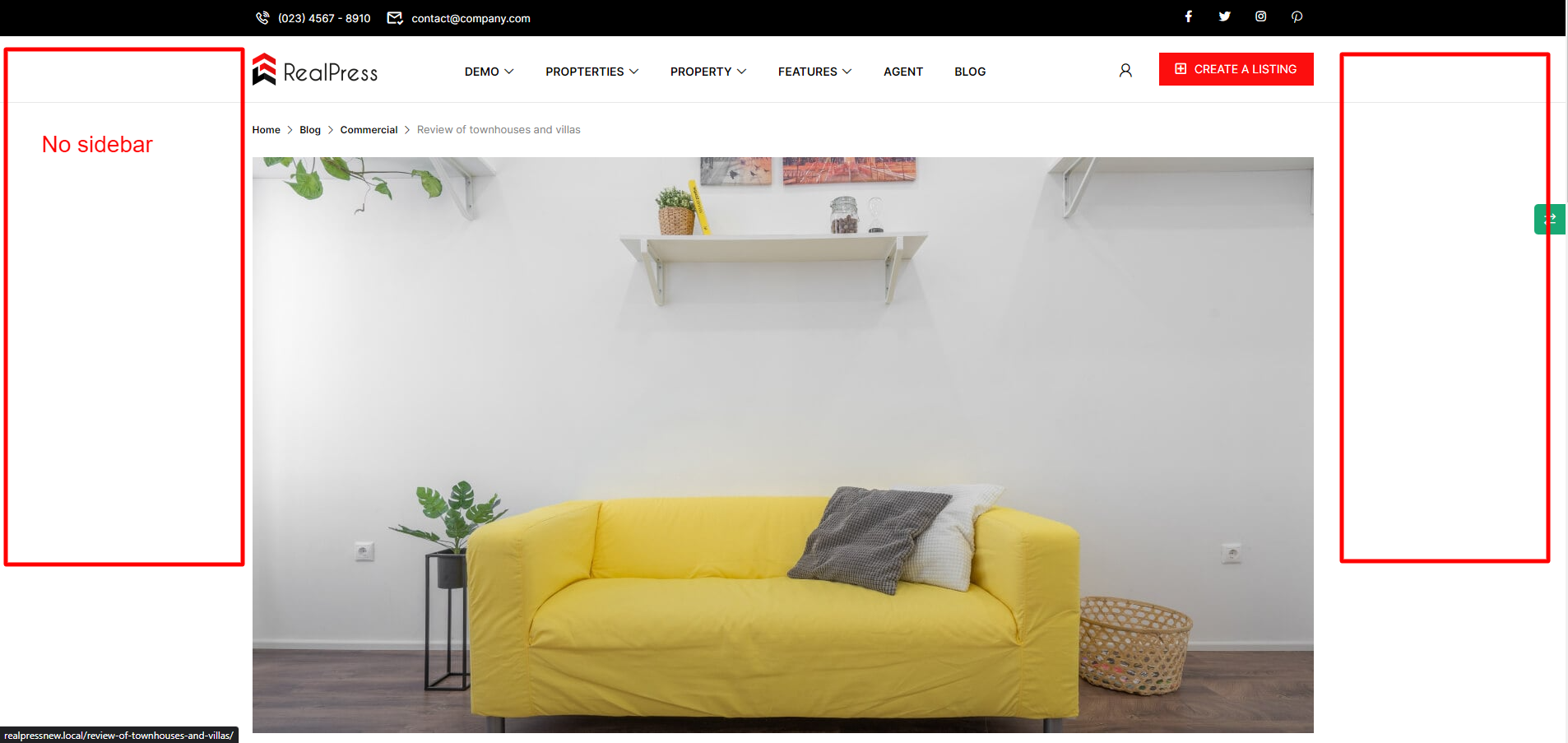 Hidden Breadcrumb: Allows you to hide breadcrumbs on the page title.