This API returns the Walkscore, Transitscore, and Bikescore for any location.
Programmers can use the API to:
Integrate Walkscore into your site
Add Walkscore to your property listings
Enable searching and sorting by Walkscore
The Walk Score API is supported in the United States and Canada.
Click "Here" to get the API

The Walkscore item will be displayed on the single property page, with 2 parts: Scores and Nearby.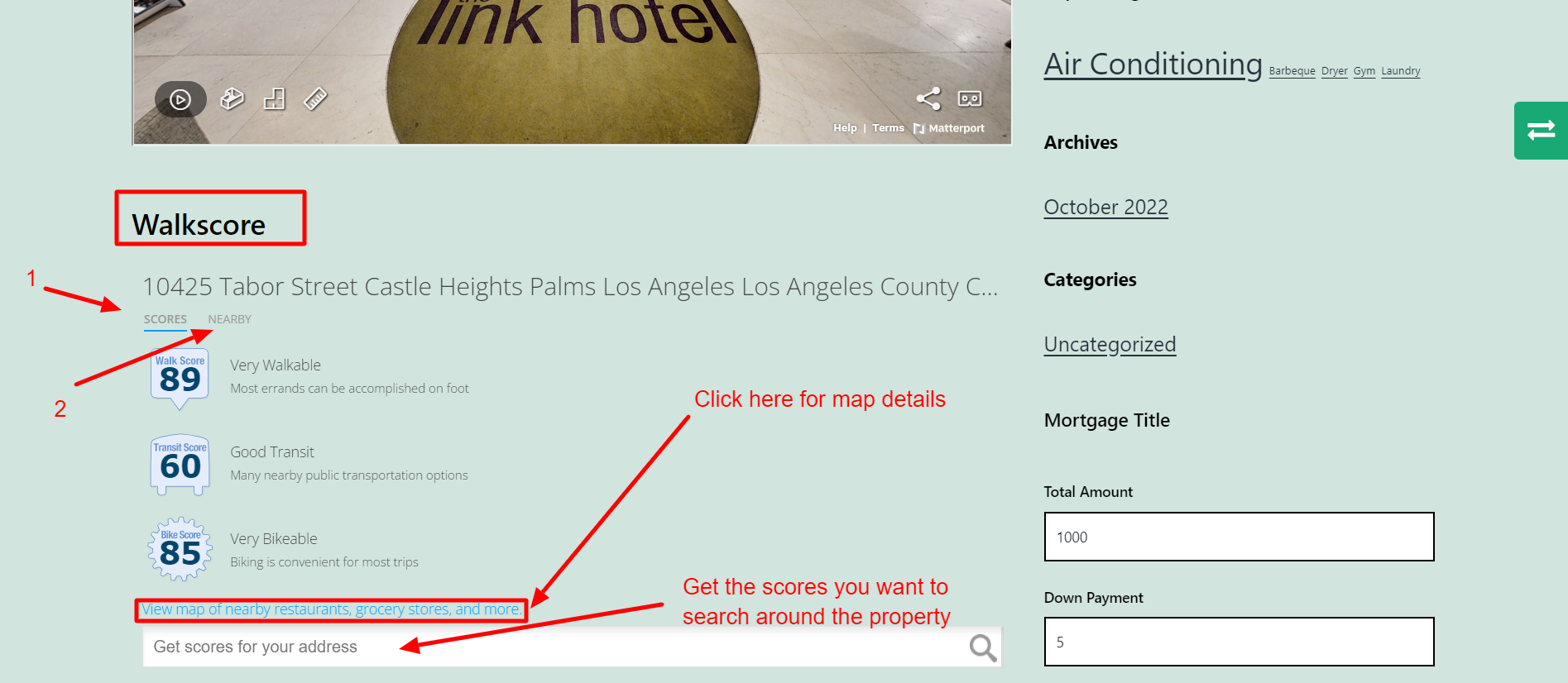 Scores section: Shows you walkable, transit, and bikeable spots at this property
Nearby:

Shows you the

nearby places.