Advanced search intends to help customers search for the wanted property faster and more accurately.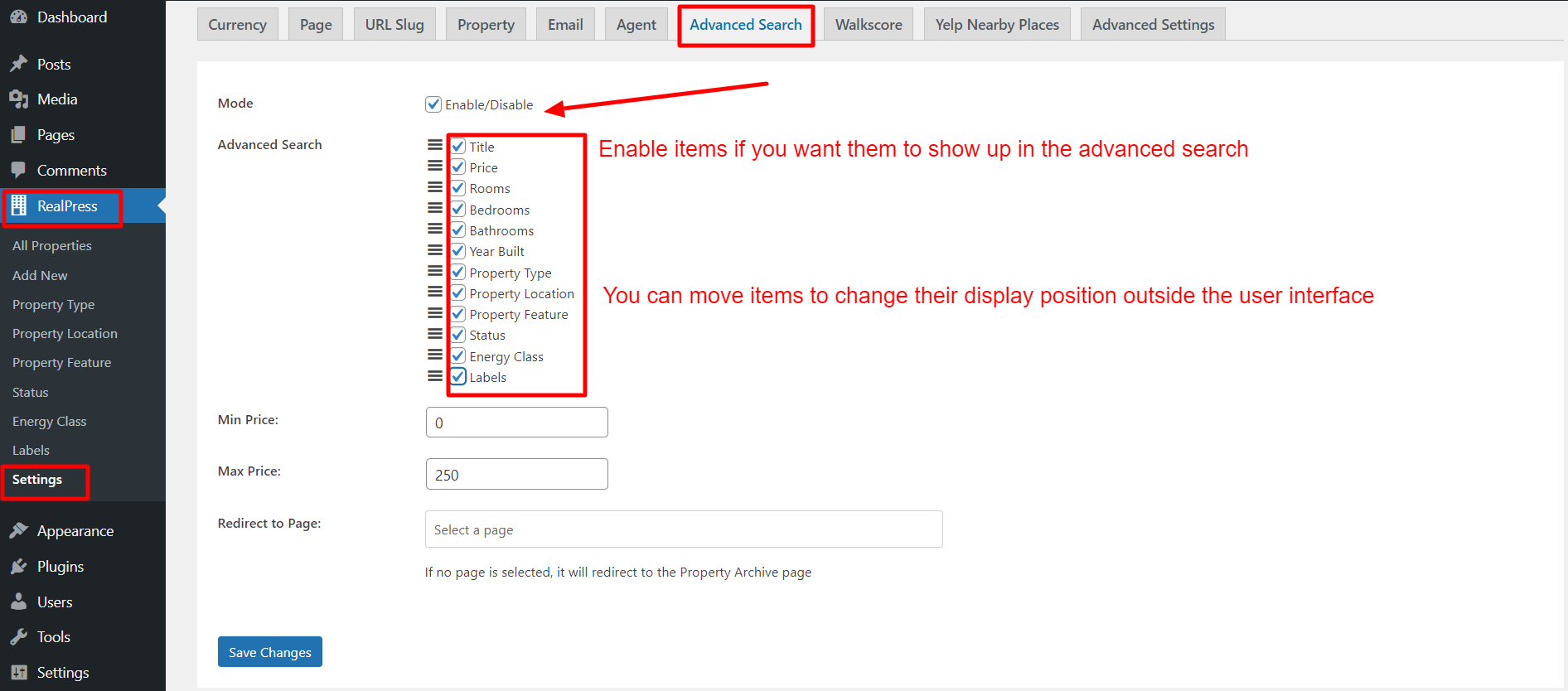 Here, you can enable the "Mode" option to enable advanced search options on the page Archive Properties. Besides, you can drag and drop to change the alignments of those options.
Redirect to Page: If no page is selected, it will redirect to the page Property Archive.