Information Property for real estate is a great way to attract potential buyers interested in the right home.
In the "Information property" section, the information has been filled in by default and you can edit it as you like.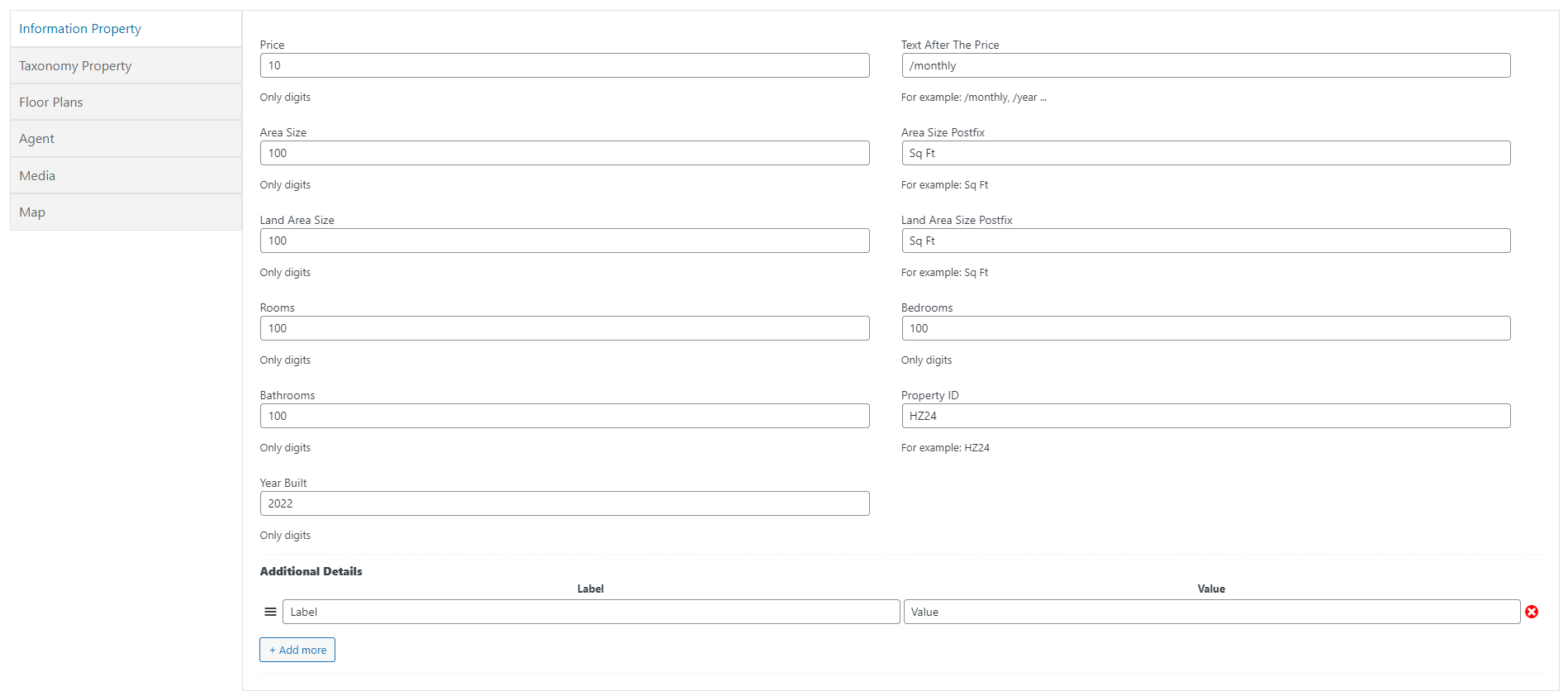 All the information you write will be displayed in the Overview and Details section on a single property page.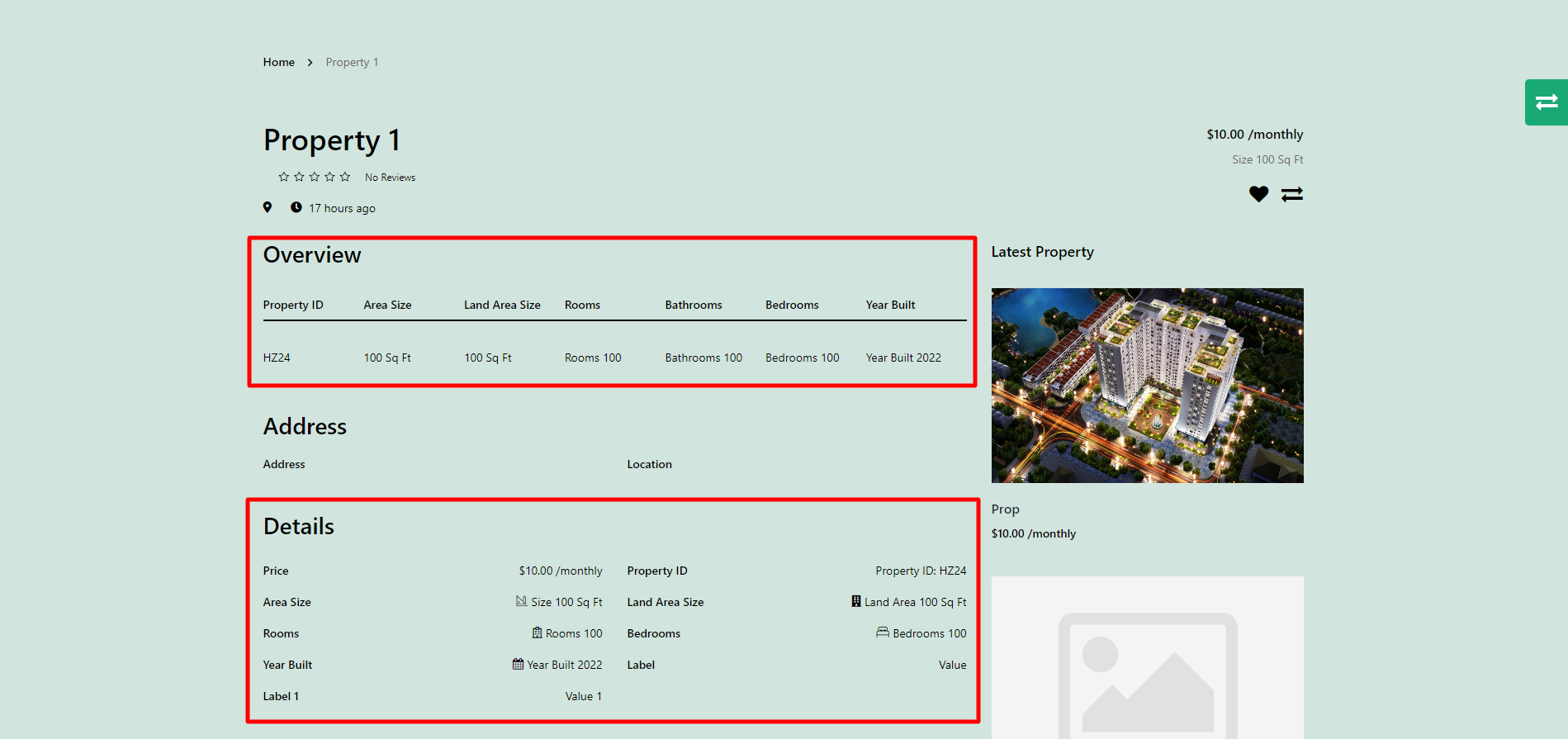 All information you write in Additional details will be displayed in the Details section of the single property page.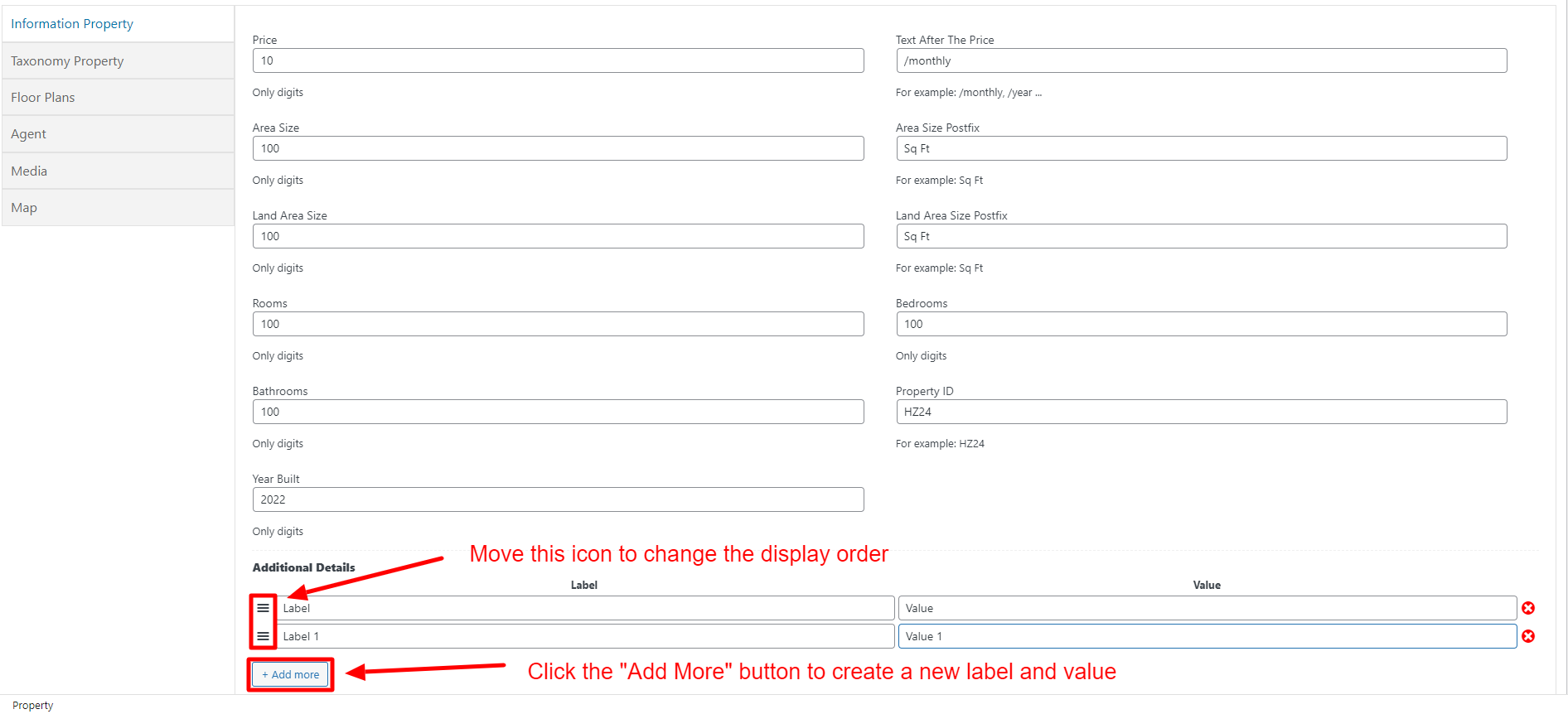 You can see it in the image here: