Property Page Layout: Displays the layout type of the property on the page Property Archive.
Property Per Page: quantity property on the page property archive.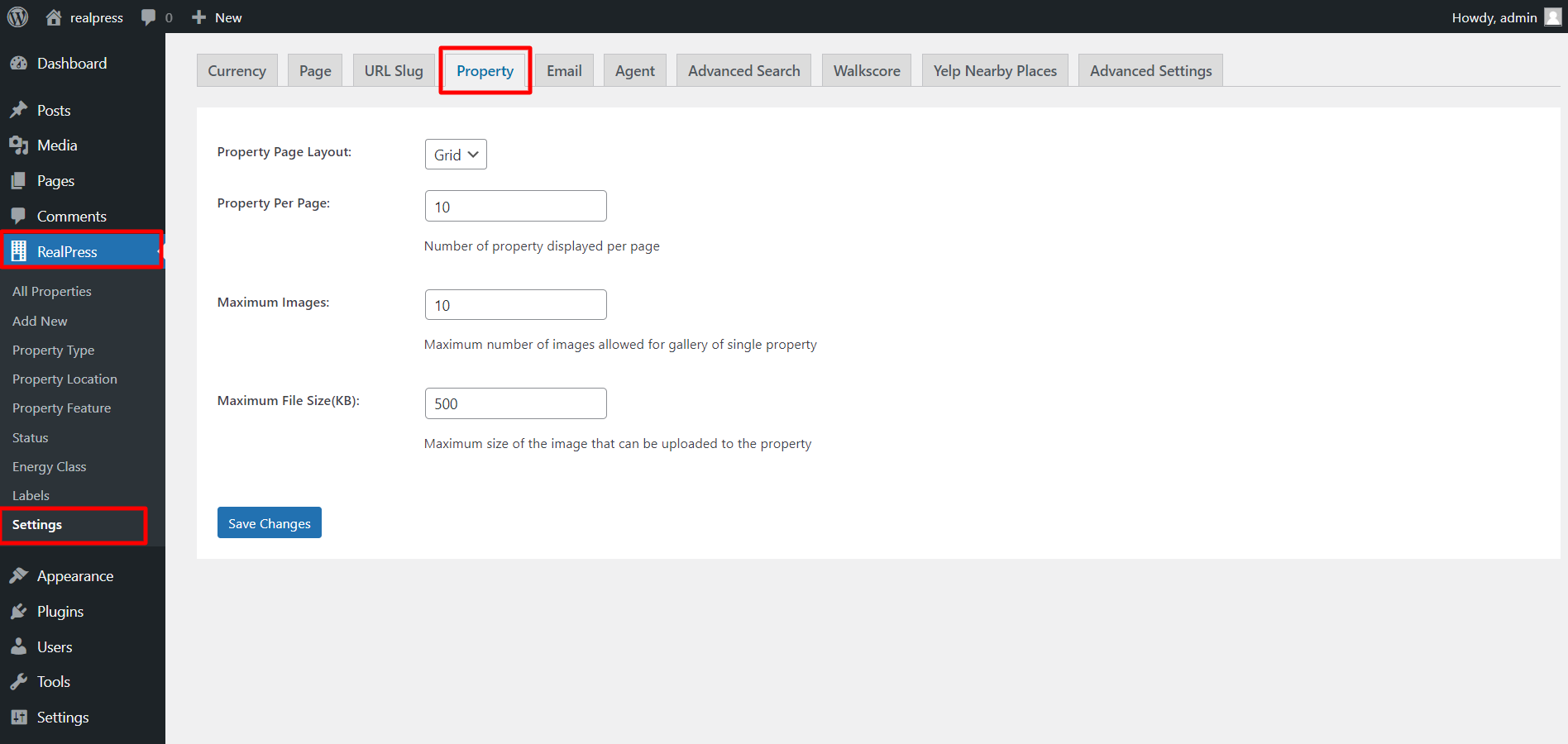 When you set the maximum images section and the maximum file size (KB) section here, it will show up under the image in the media tab.