A child theme is a theme that inherits the functionality and styling of another theme, called the parent theme. If you modify a theme directly and it is updated, then your modifications may be lost. By using a child theme you will ensure that your modifications are preserved.
Hairsalon WP provides an available child theme so that you just need to upload to your site without doing anything else after installed the parent theme successfully. Child theme of Hairsalon WP is a zip file named hairsalon-child packed in child-theme folder after exacted theme package (child-theme/ hairsalon-child). Uploading child theme is similar to uploading parent theme.
Step 1. Appearance >> Themes >> Add New.
Step 2. Click Upload Theme button.
Step 3. Browser child theme hairsalon-child.zip file in child-theme folder and click Install Now button.
Step 4. Active child theme.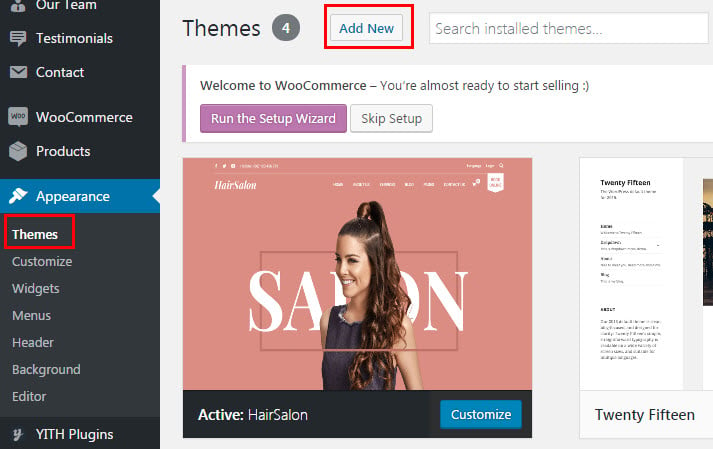 If you want to learn more about child theme and how to modify it, you can refer these links:
Codex WordPress about Child Theme.