This Documentation is used for Upsell Add-on for LearnPress.
Please go to LearnPress => Upsell. You can manage packages here.

The package table will include the package title, the courses assigned in the package, the price of the package, the author and the date modified. You can also edit, view or delete the package.
Click Add new to add a new package.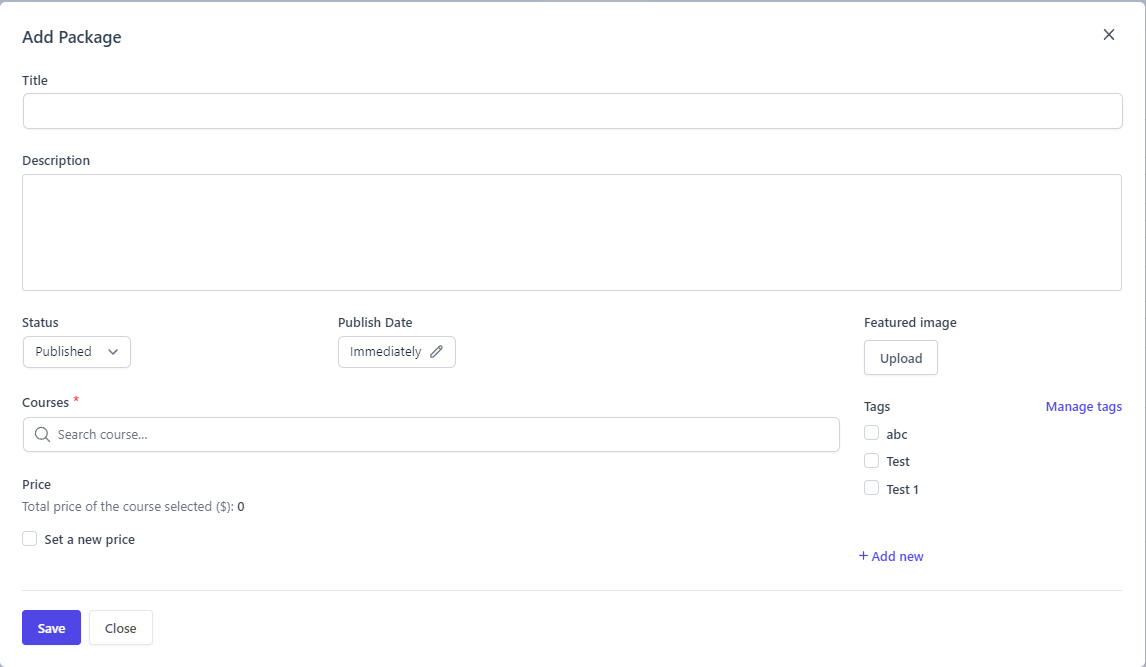 Title: Displays the header of the package.
Description: You can add descriptions to your package.
Status: You can set the package's status to Published, Draft, Pending, Trash. Of course, you can choose to publish the package as well or choose a publishing time in the Publish Date field.
Publish Date: If you choose to publish in the future, the package name will display a Scheduled tag.
Courses: You can add the courses you have to the packages by searching and removing them with the 'x' icon.
Price: Displays the total price of the selected course ($). When you select the option "Set a new price" will display the form set price.
Percentage discount: You can reduce the package fee as a percentage of the total cost of the courses in the package.
Fixed discount: Set the price for the plan to the price you want.
Featured image: You can set featured image for package.
Tag: You can add and manage tags for each package.