You can install the plugin LearnPress using the upload option in the admin area. First, you need to download our plugin WP Hotel Booking from here: https://wordpress.org/plugins/wp-hotel-booking/ The plugin file must be a .zip file. Follow the below steps to install plugin WP Hotel Booking via WordPress Admin Plugin Upload:
Step 1. Visit Dashboard > Plugins > Add New > Click button "Upload Plugin"
Step 2. Click the button "Choose file" then select the WP Hotel Booking.zip file on your computer and click Install Now.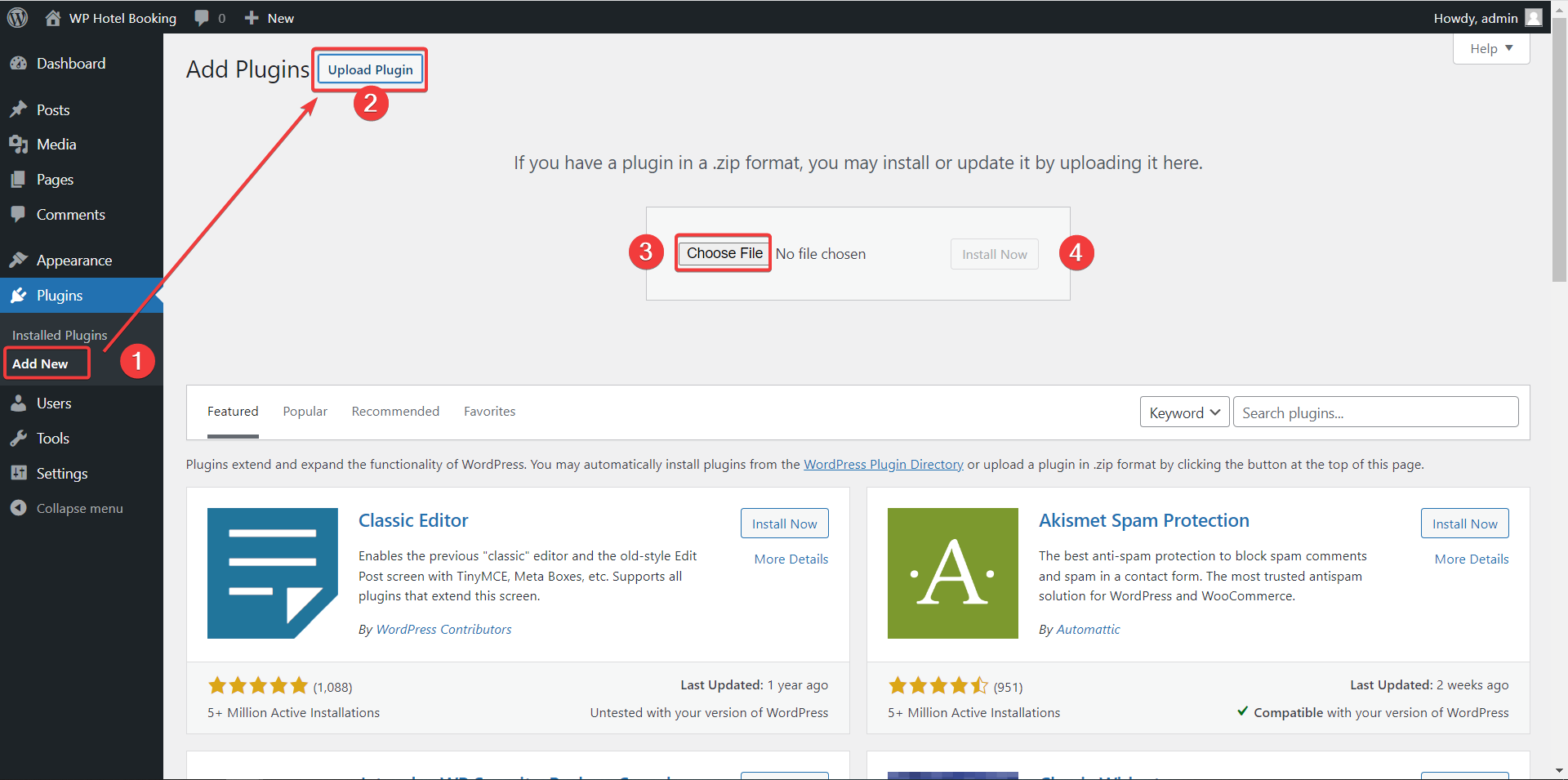 After installing the WP Hotel Booking plugin, please click the Activate button.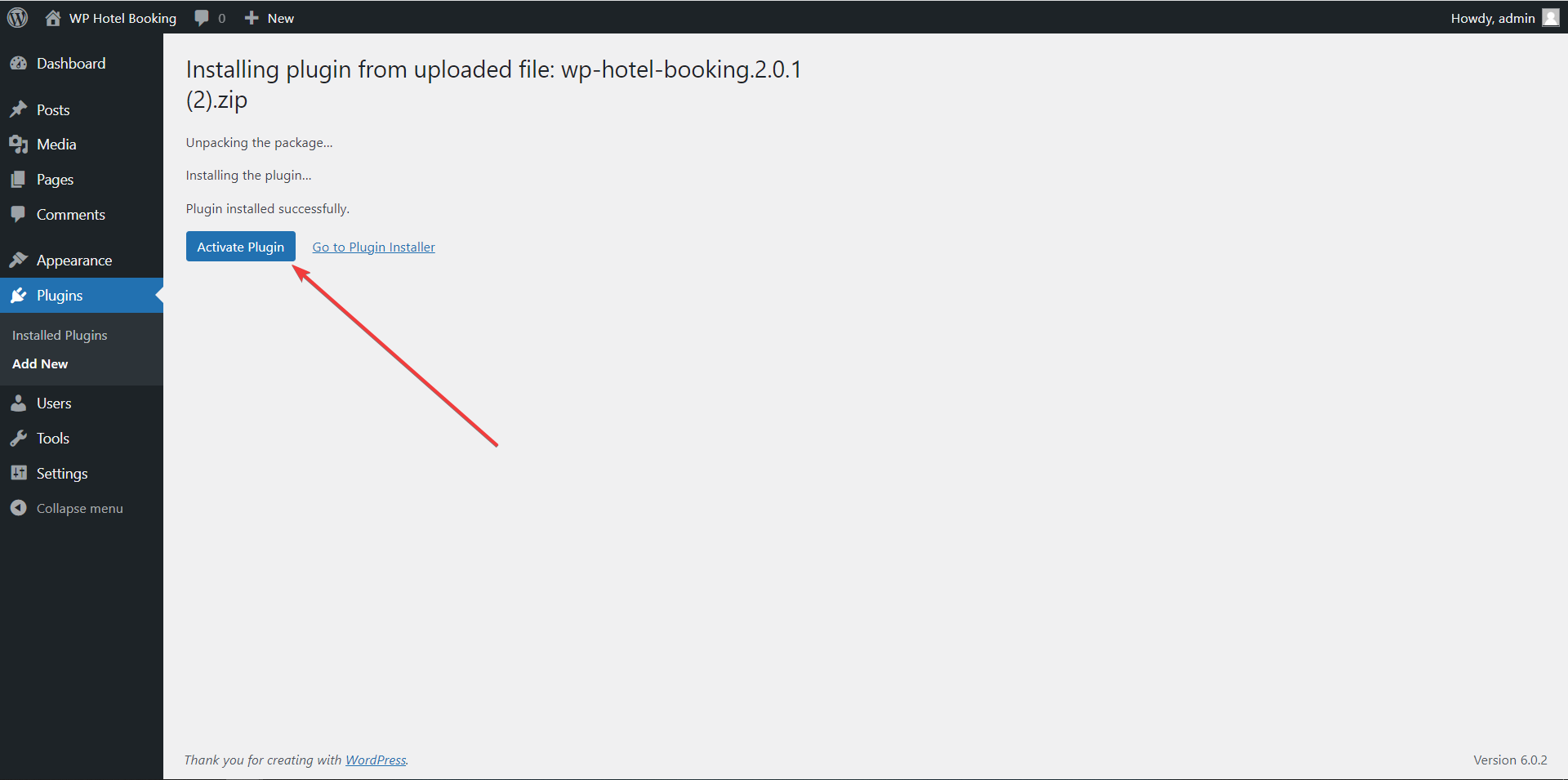 Note: After you have installed/activated WP Hotel Booking, you need to configure some basic information before publishing your website. You can click the Quick Setup to configure them: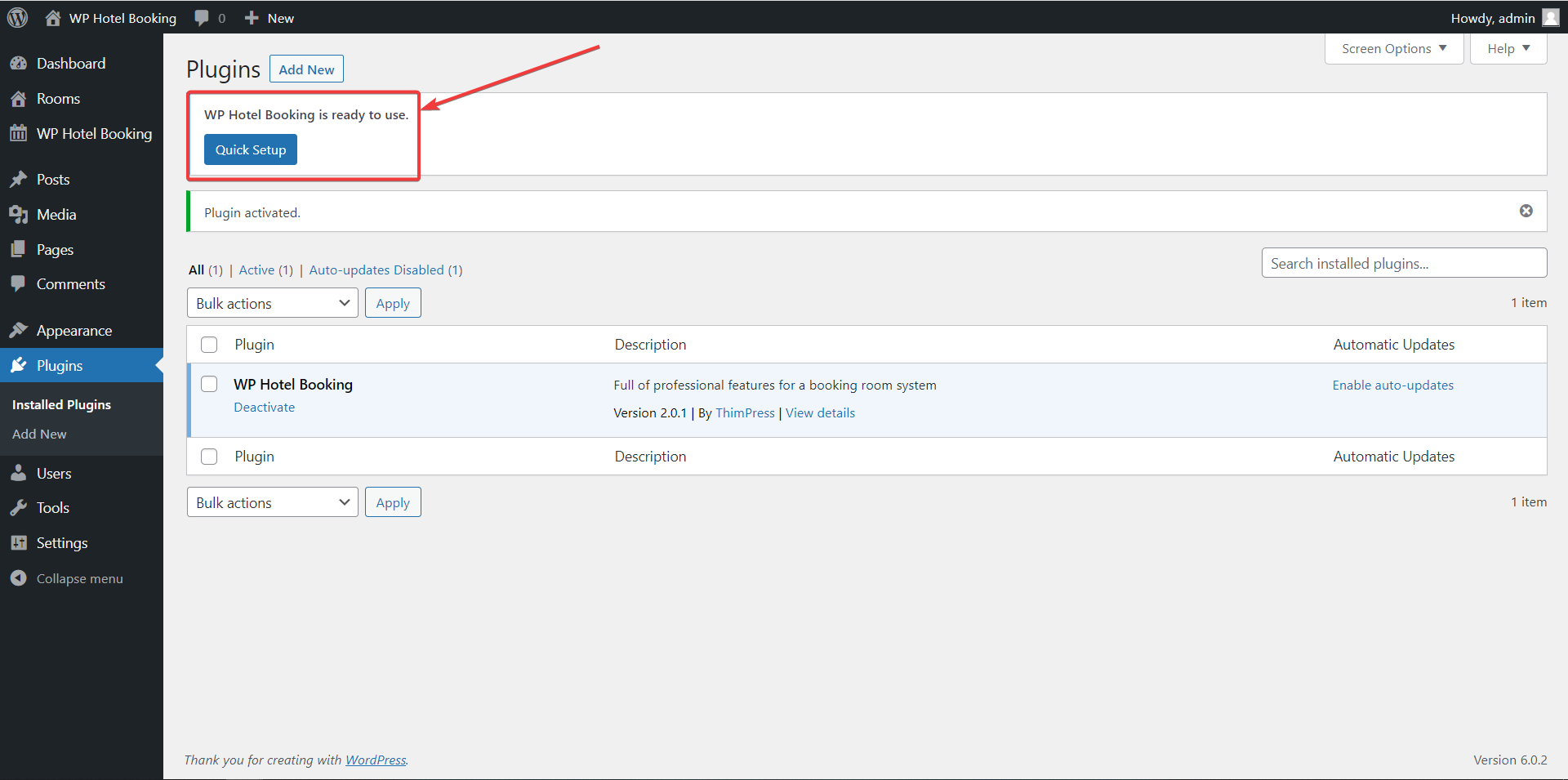 The screen will show setup options for WP Hotel Booking: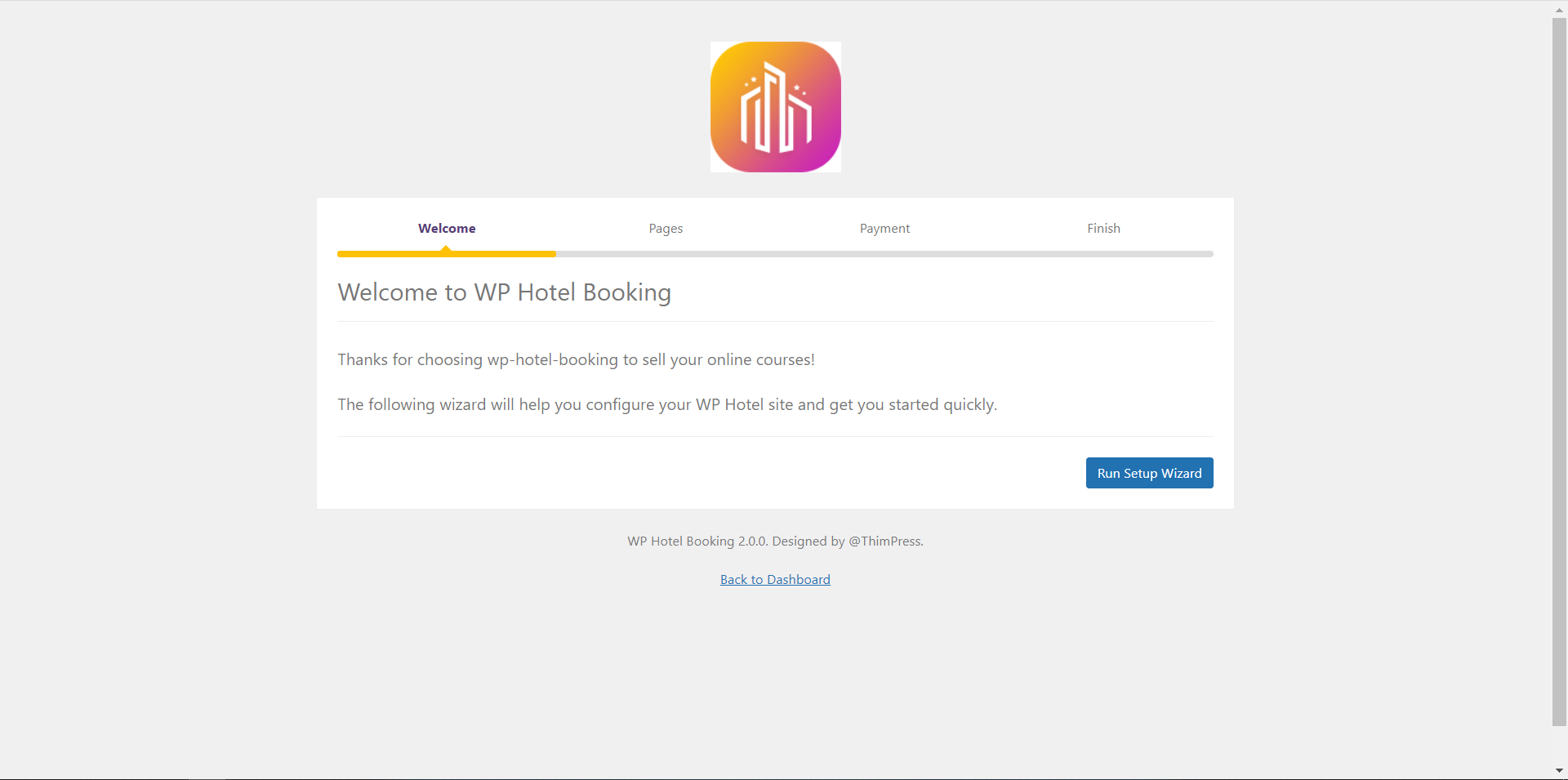 Click  "Run Setup Wizard" to get started.
Pages Options: We have default pages when you install our plugin, you can change the pages if you want.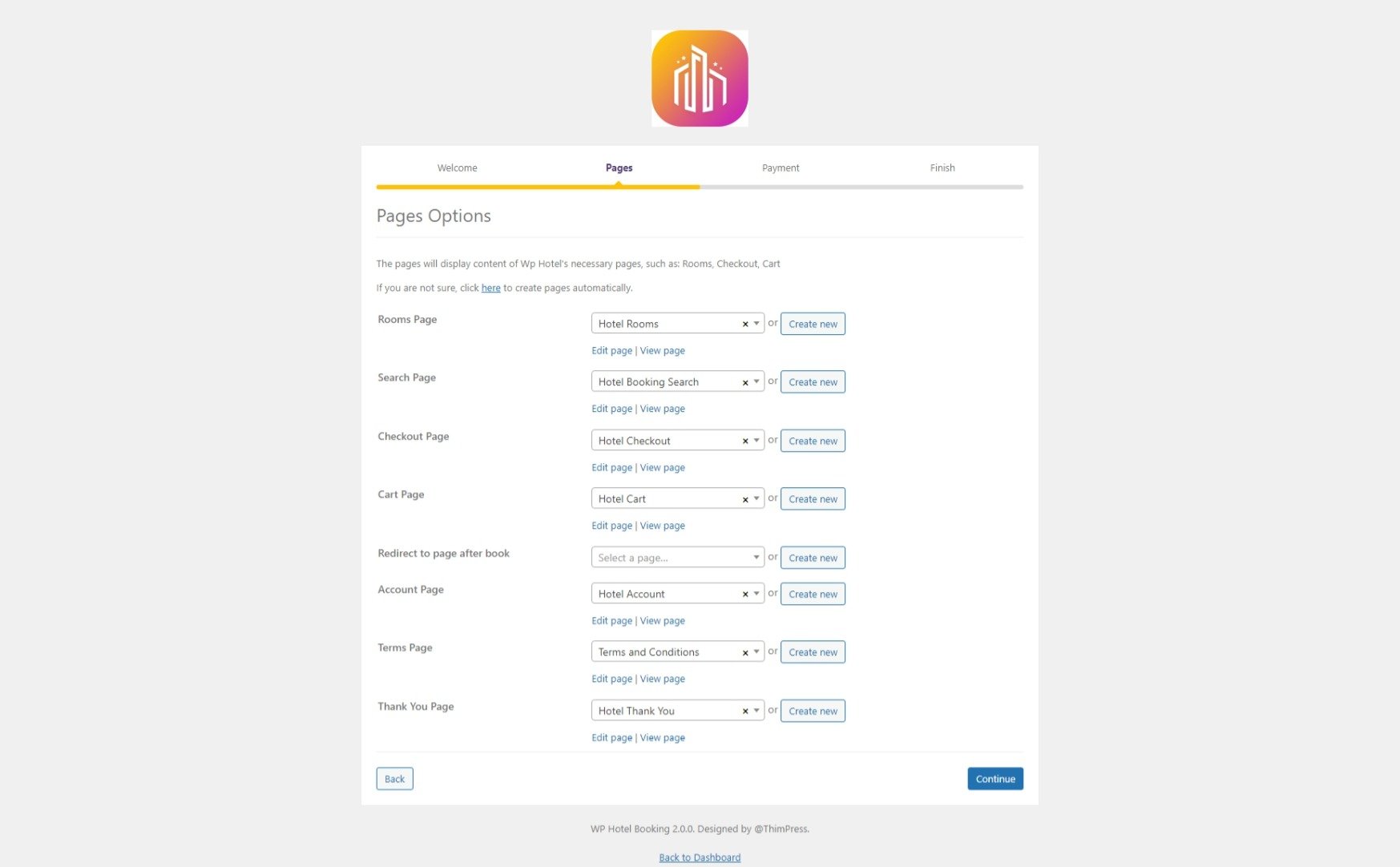 Payment: You can configure your Paypal email account and Currency which will be displayed on your website. Then, click Continue to go to the next step.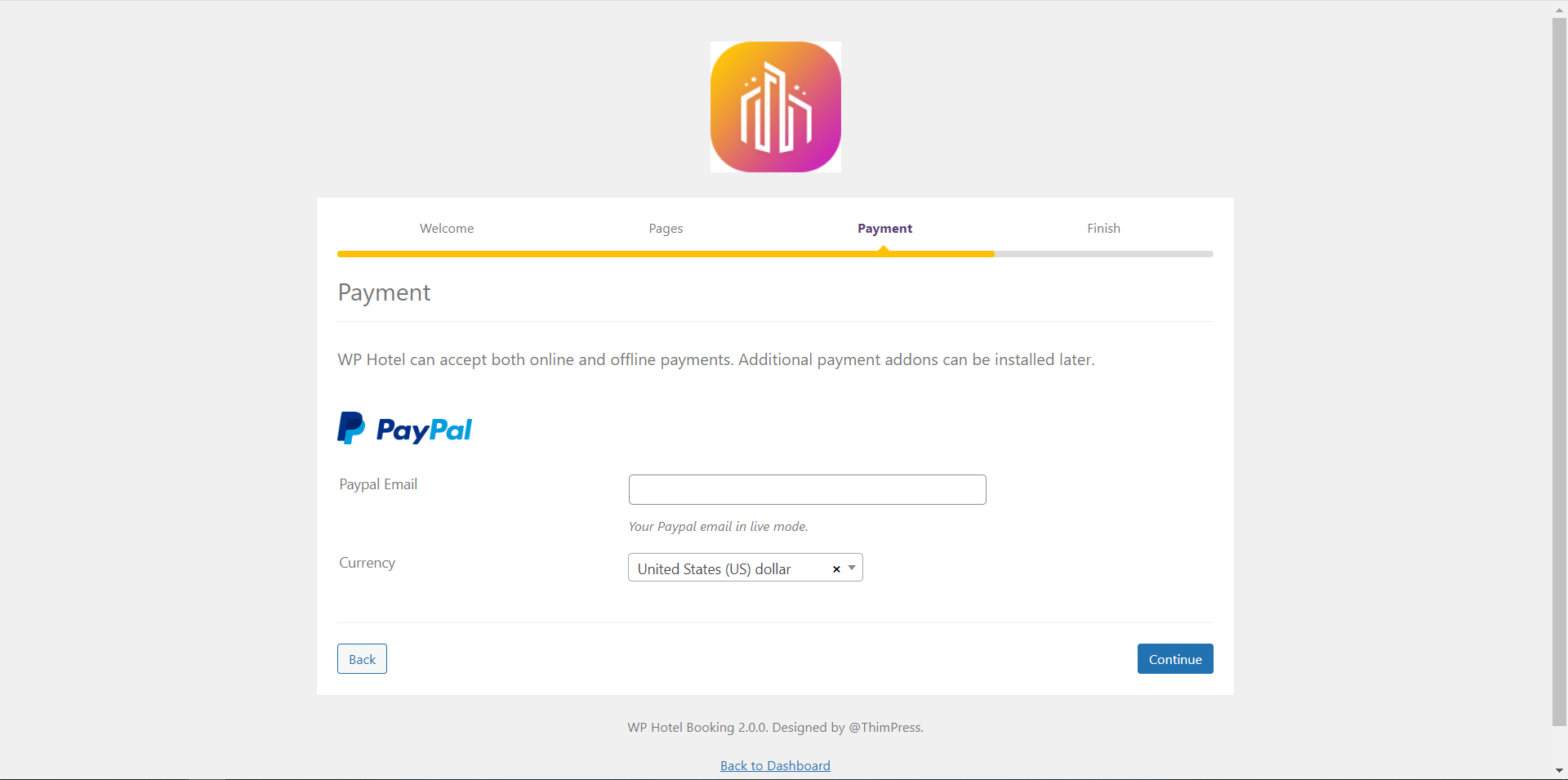 Finish: You can View Documentation or Back to Dashboard.