This Documentation is used for Paid Memberships Pro add-on for LearnPress.
Before creating membership levels, you need to go to WordPress admin dashboard -> Memberships -> Settings -> And select Pages tab.
Without setting these pages, the workflow and the function will not work properly.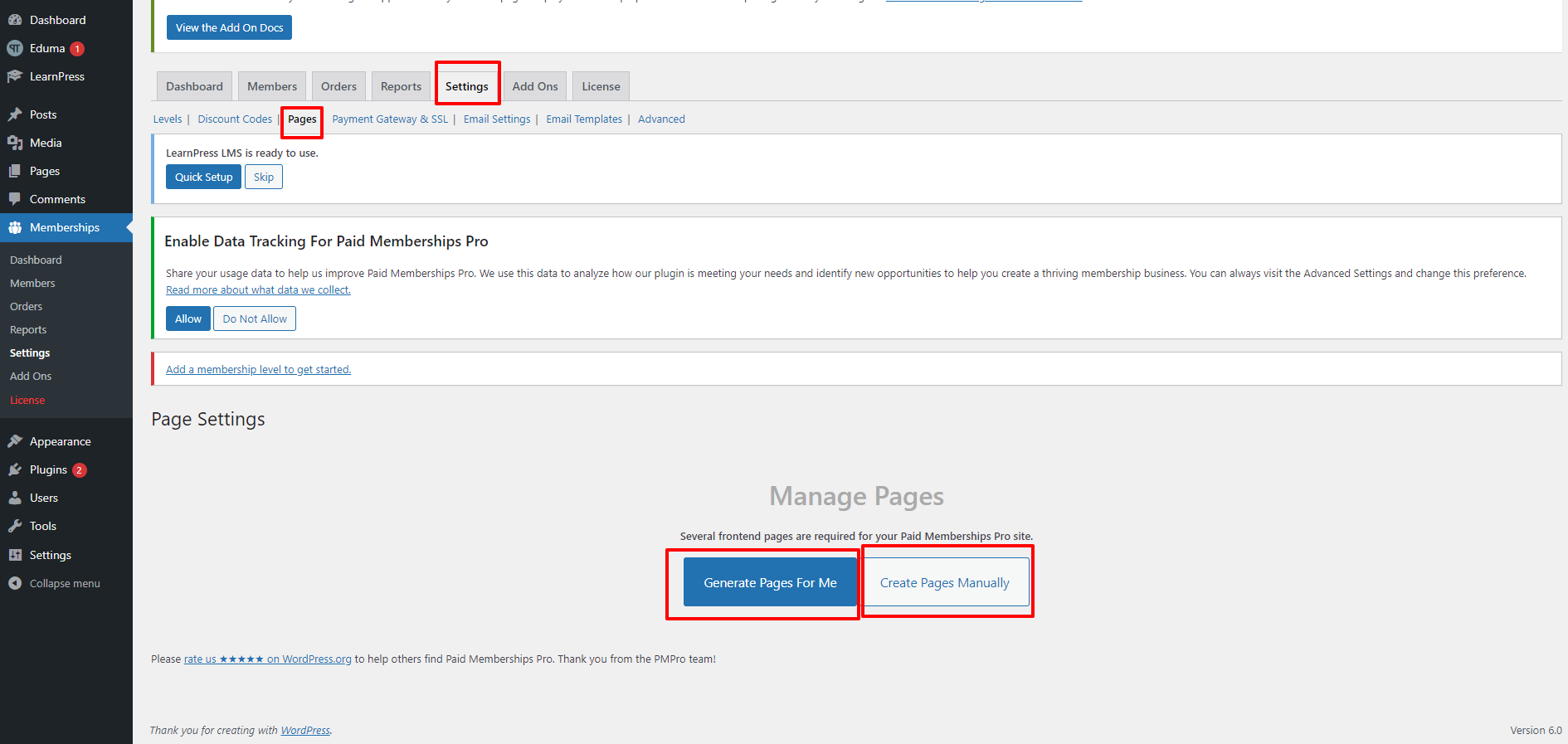 Usually, you have to create pages and assign them to the correct title. But now, Paid Memberships Pro can generate these pages for you by clicking the "Generate Pages For Me" button.
Then it will generate all needed pages for membership plans.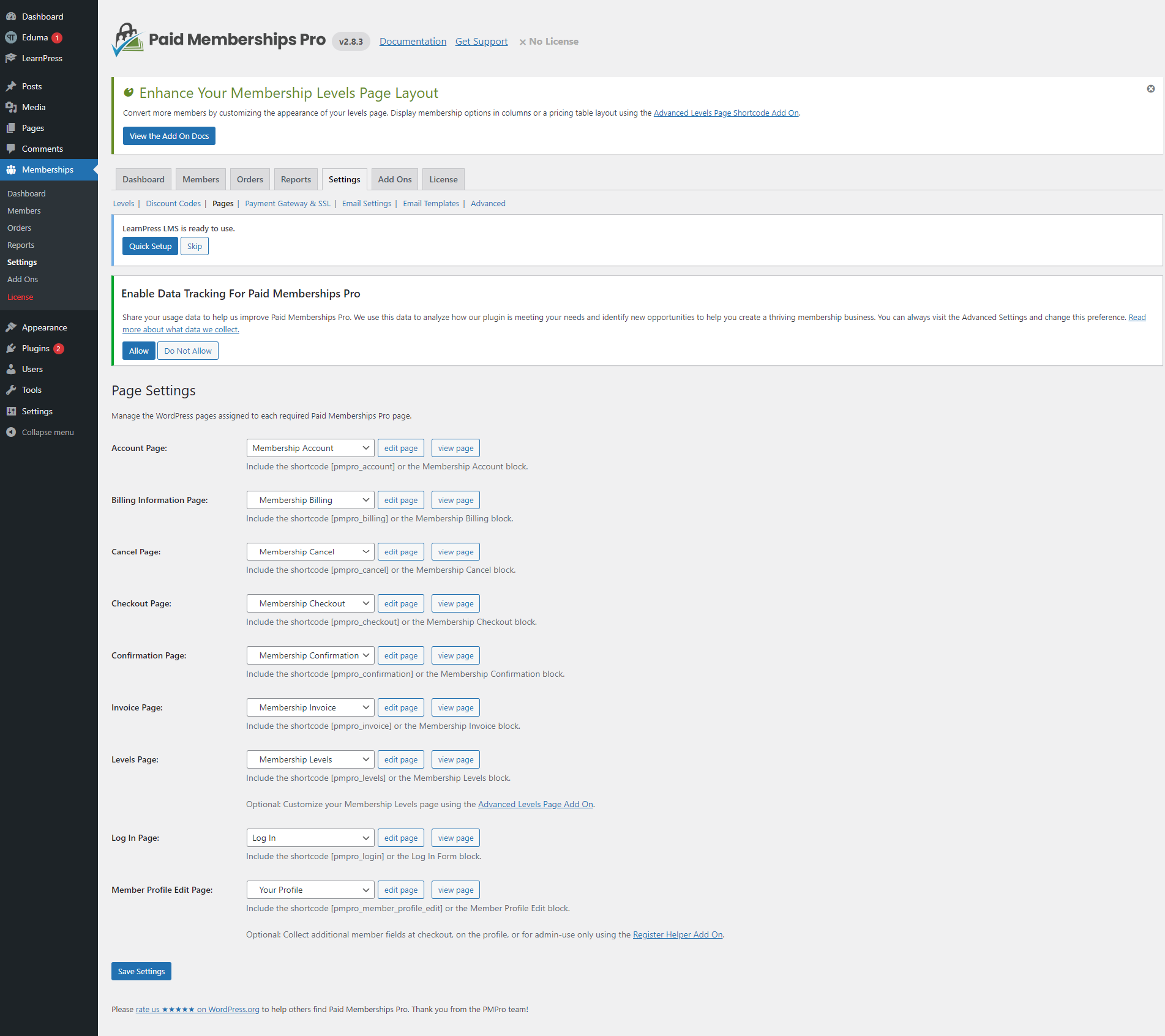 If you are charging for membership, you will need a Payment Gateway.