This Documentation is used for Paid Memberships Pro add-on for LearnPress.
From the dashboard, go to Memberships > Settings and select Levels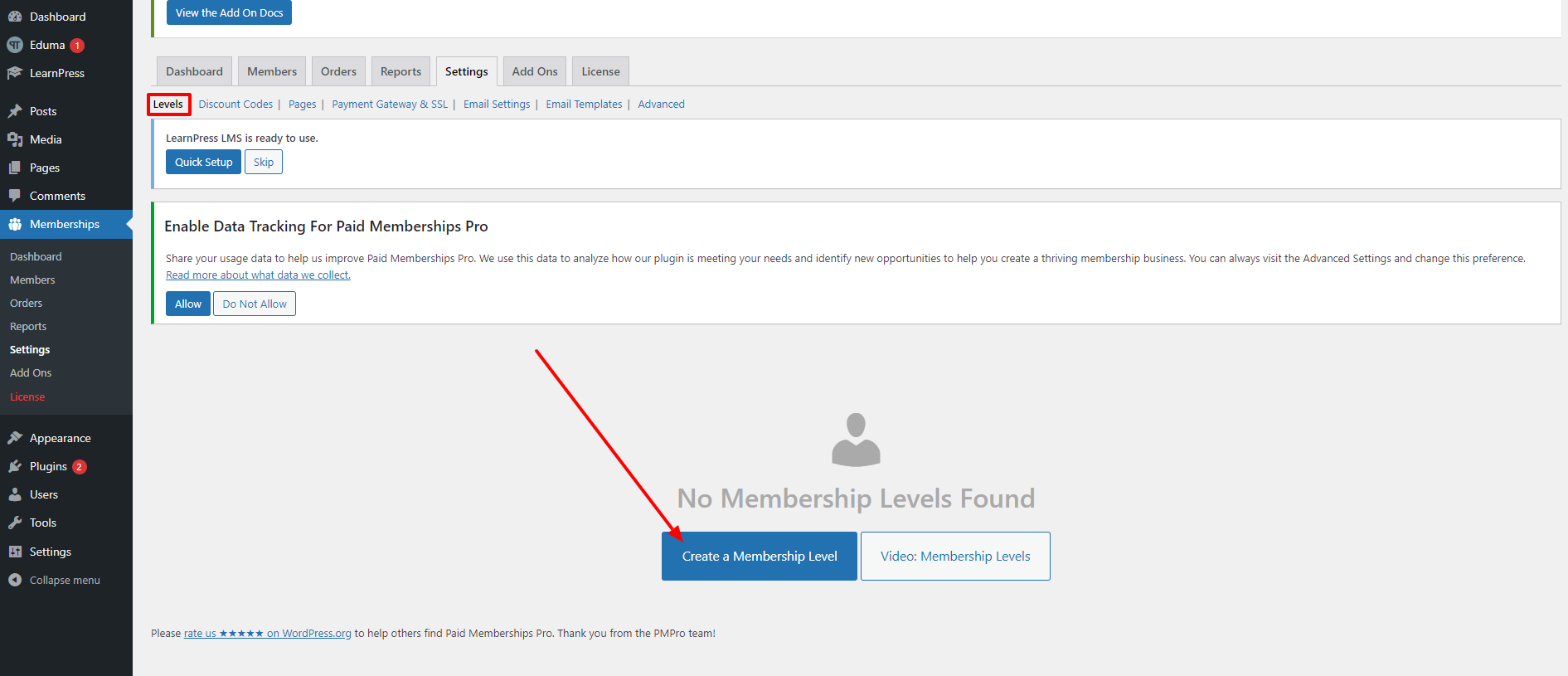 Click on the "Create a Membership Level" button.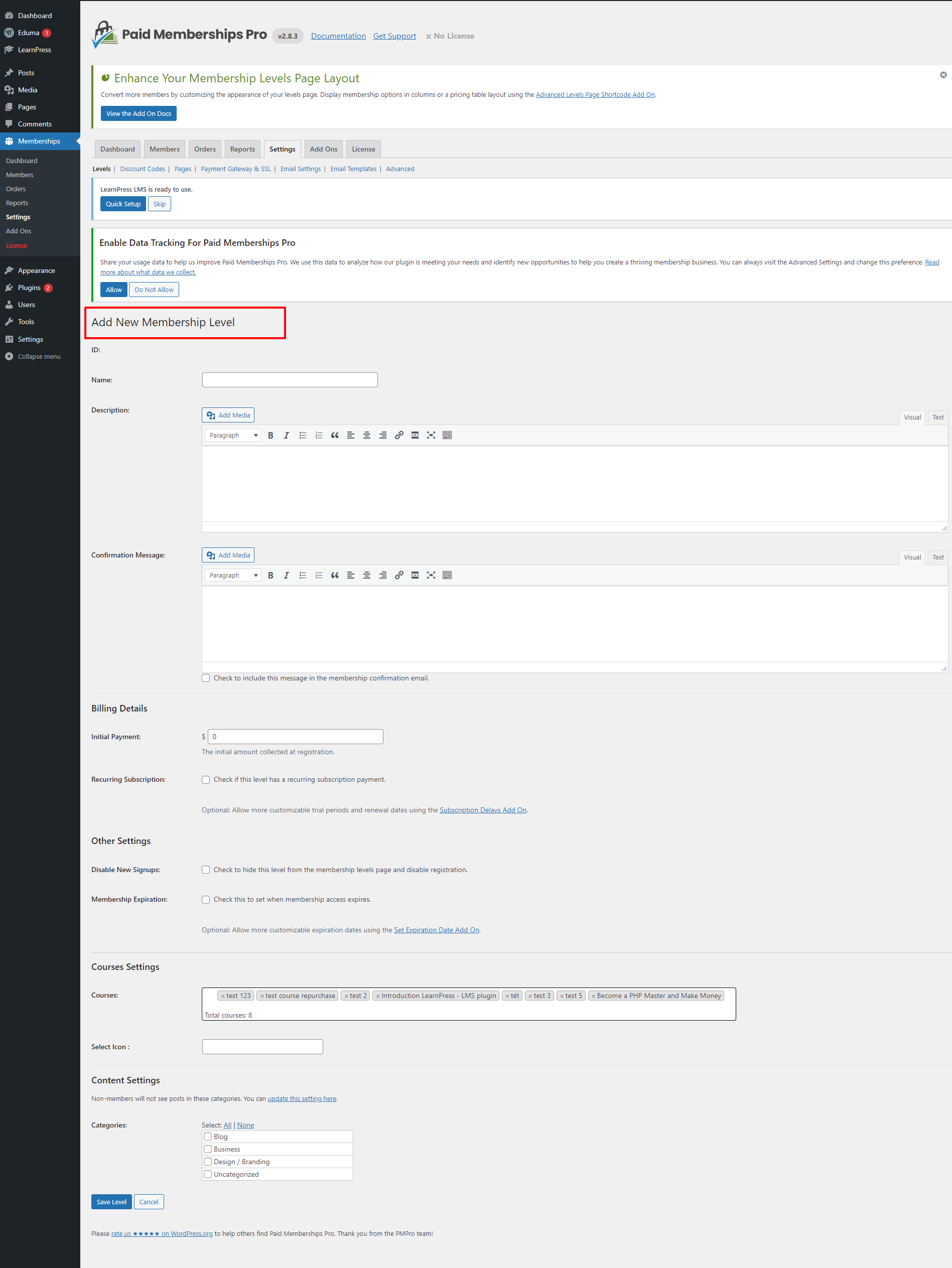 Fill in the Name (For example, "Charges"), Description, or Confirmation message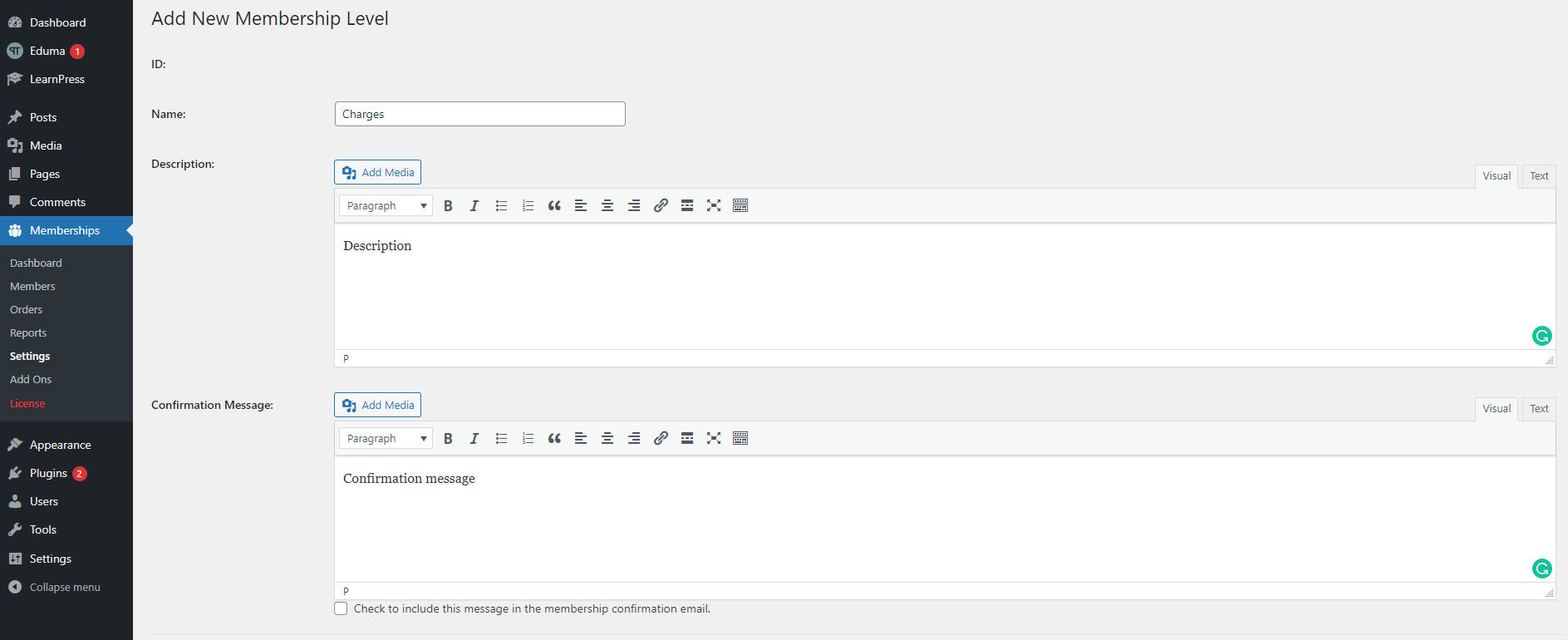 And scroll down to the "Courses Settings" part, assign courses you want to be available for that membership level. A course can be assigned to different membership levels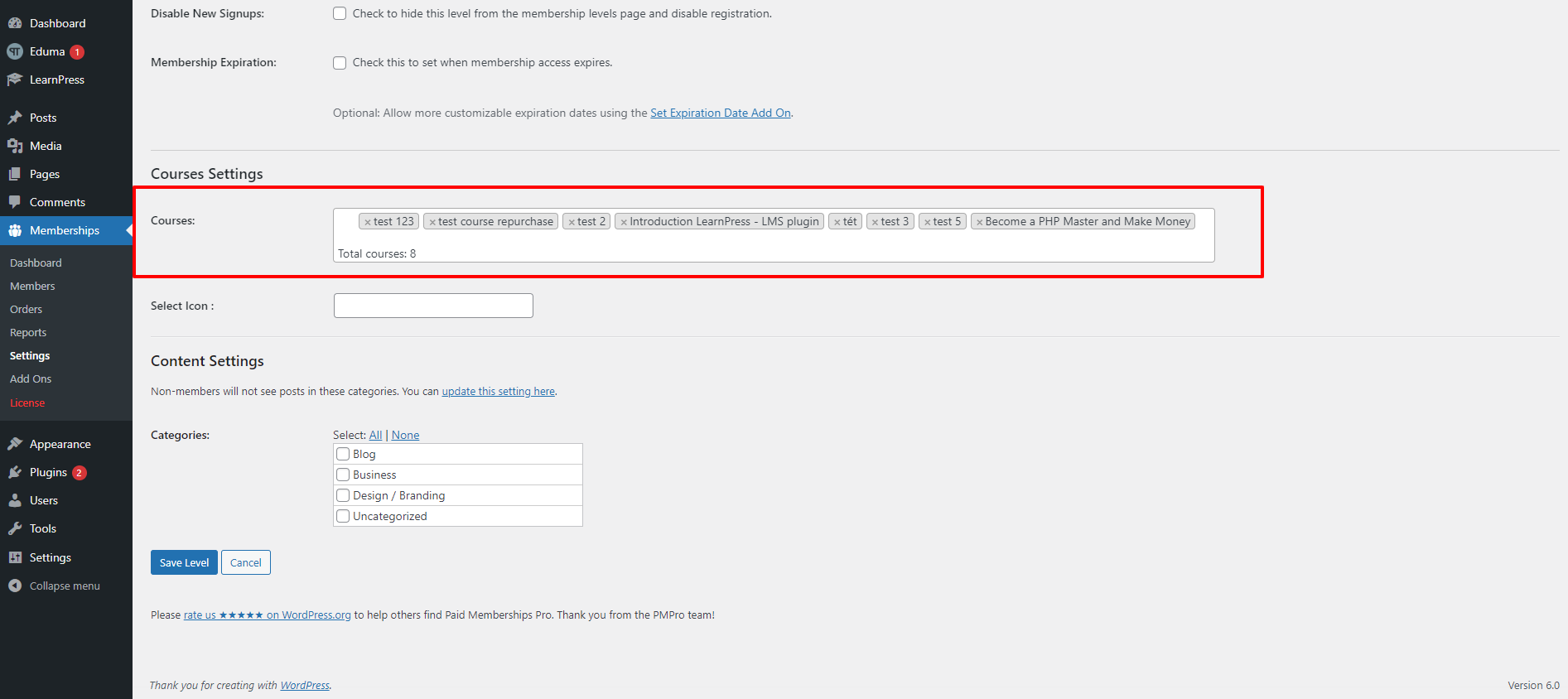 Don't forget to click the "Save Level" button
Also, in Billing Details, Initial Payment is the initial amount of money that the user has to pay at registration. For the Free plan, you can set the initial payment of $0
There's a Recurring subscription option that if you check this option, you will open up many more complex pricing options like pay every month, day, etc, or even Trial payment with a trial billing amount

In other settings, you can also disable new sign-ups, or set an expiration date for the membership setting.
It's pretty flexible.
Since we are setting membership plans for courses, there's no need to check the categories option. Just Save a Level and add another level.

There is another way to assign courses to membership levels
Visit 'LearnPress > Coures'
Click 'Add New' or choose any existed course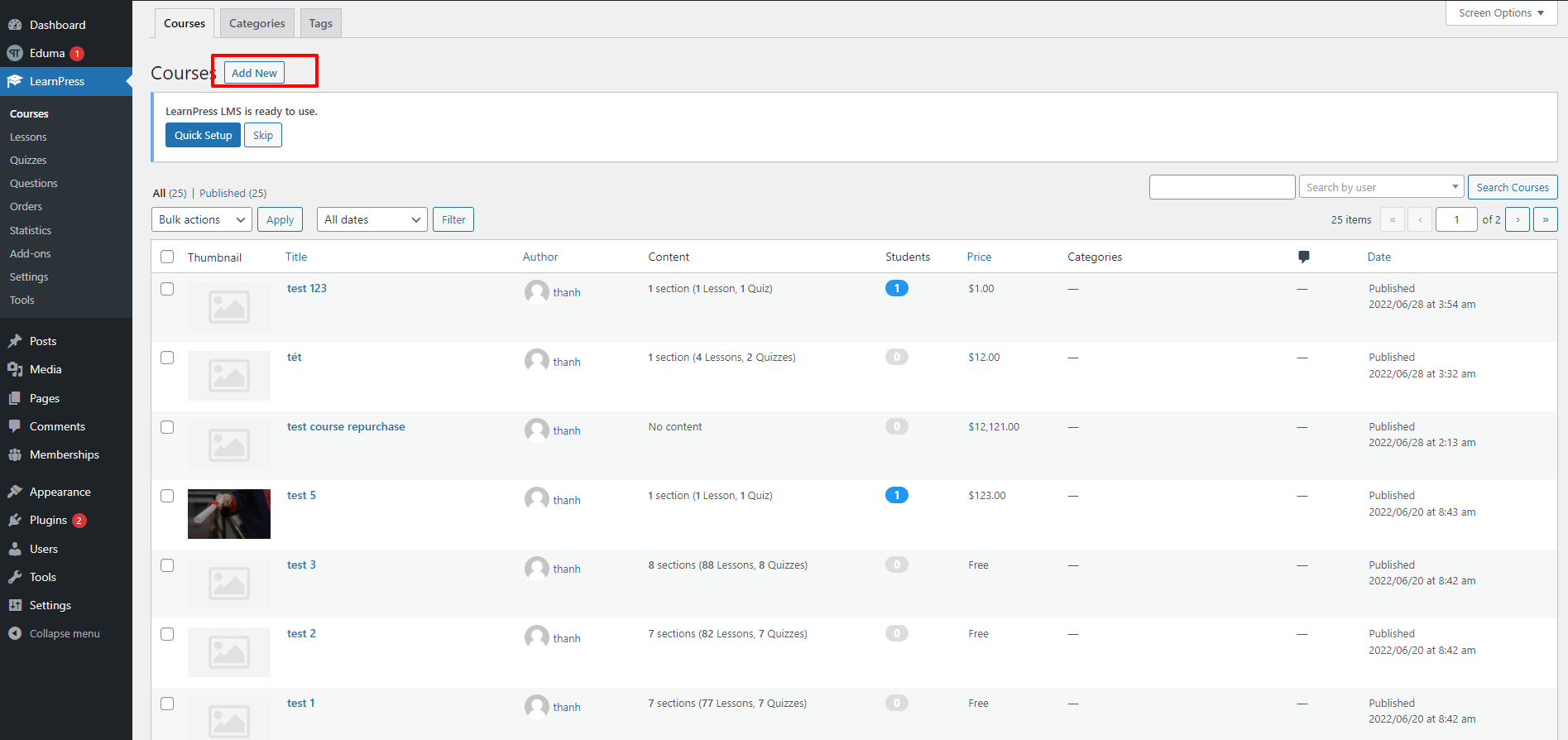 Scroll down to the "Course Settings" part of your selected course -> find "Course Memberships" -> and "Select membership levels"