This Documentation is used for Commission add-on for LearnPress.
Visit "LearnPress" -> choose "Settings" -> select the "Commission" tab.
Go to the 'Settings' section and check "Enable commission feature"
Commission percent: This is the percentage of commission earned by a teacher when a teacher-authored course is sold. Of course, commission does not apply to admin.
Min ($): This is the minimum amount allowed for customer withdrawal.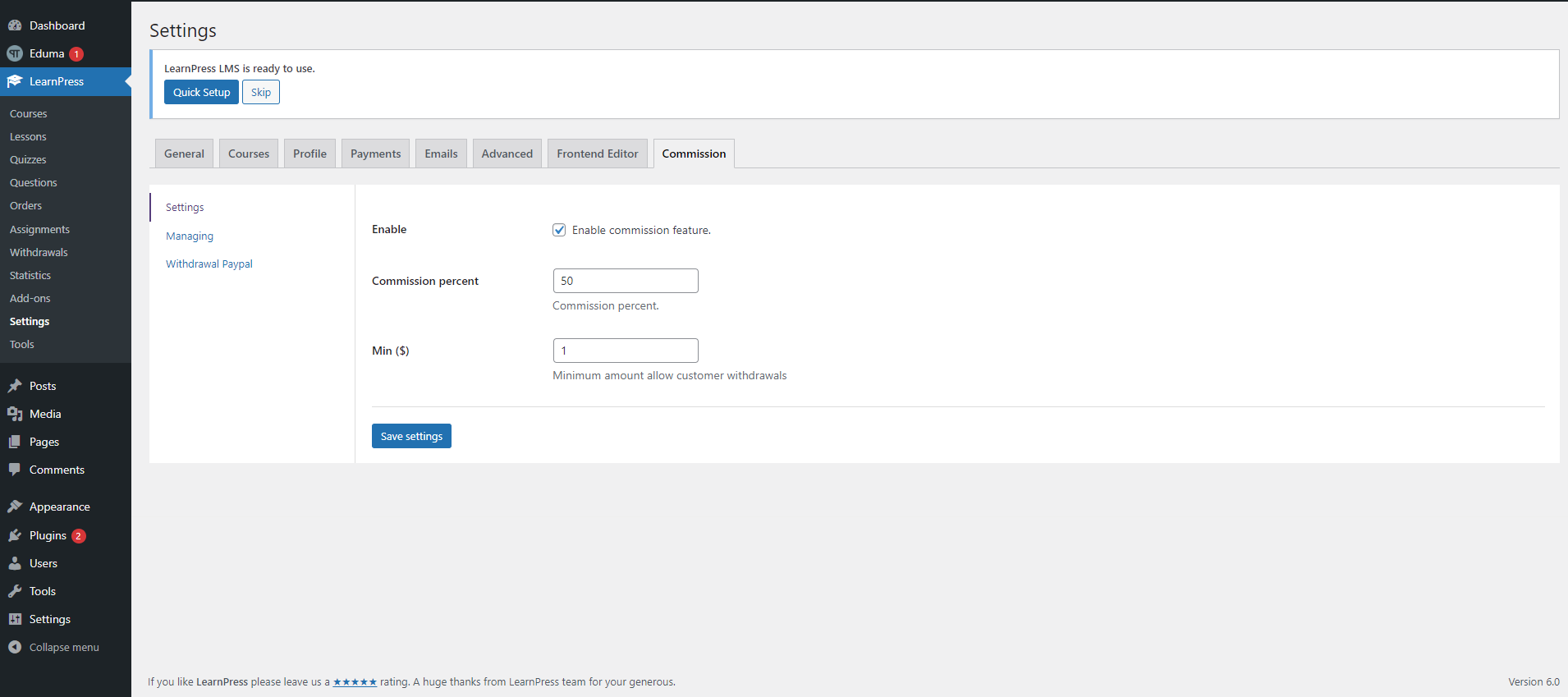 In the 'Managing' section, you can set different commission percentages and activate/inactivate the commission feature for any course.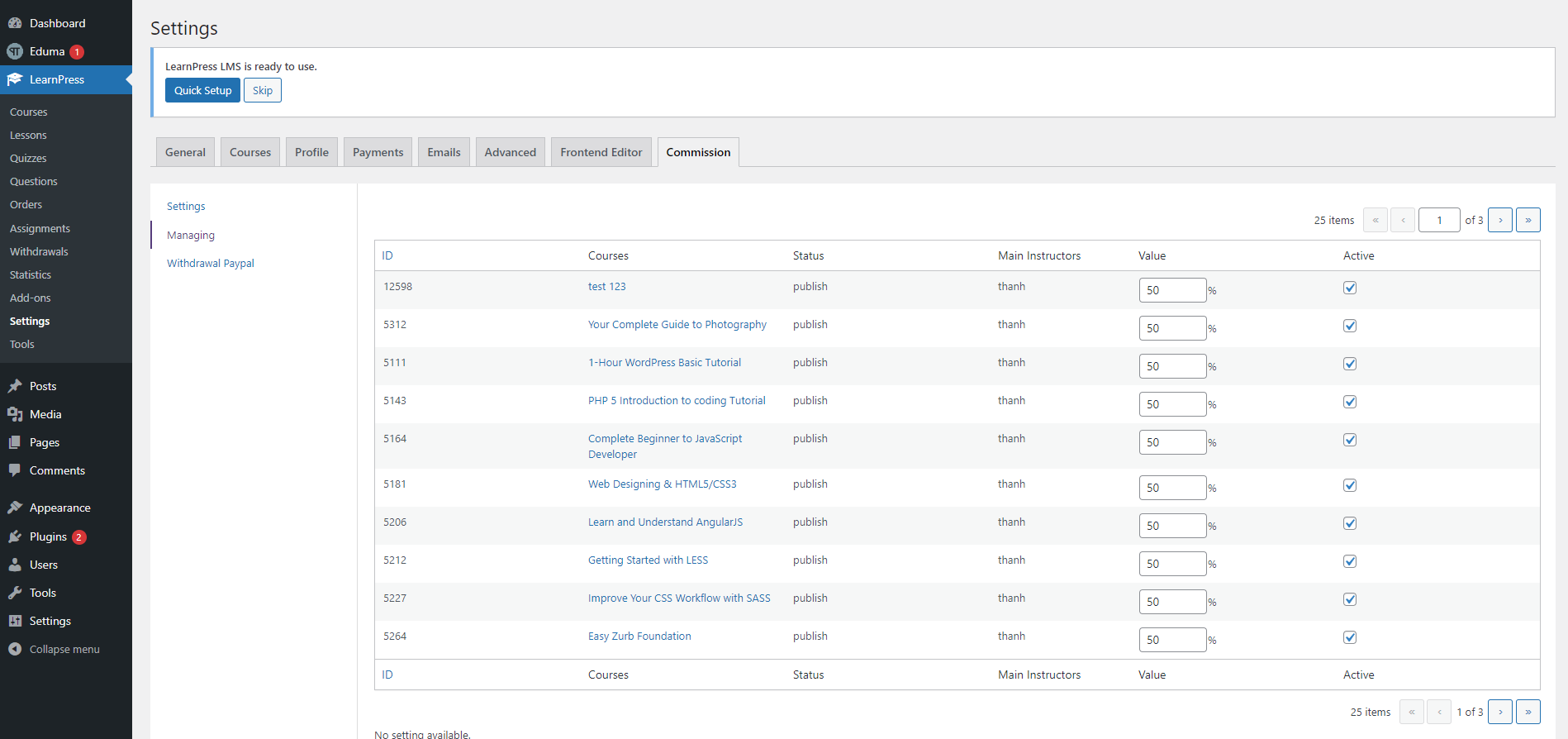 In the "Withdrawal Paypal" section, check "Enable" to allow withdrawal via PayPal. Don't forget to provide the "Client ID" and the "Secret Key".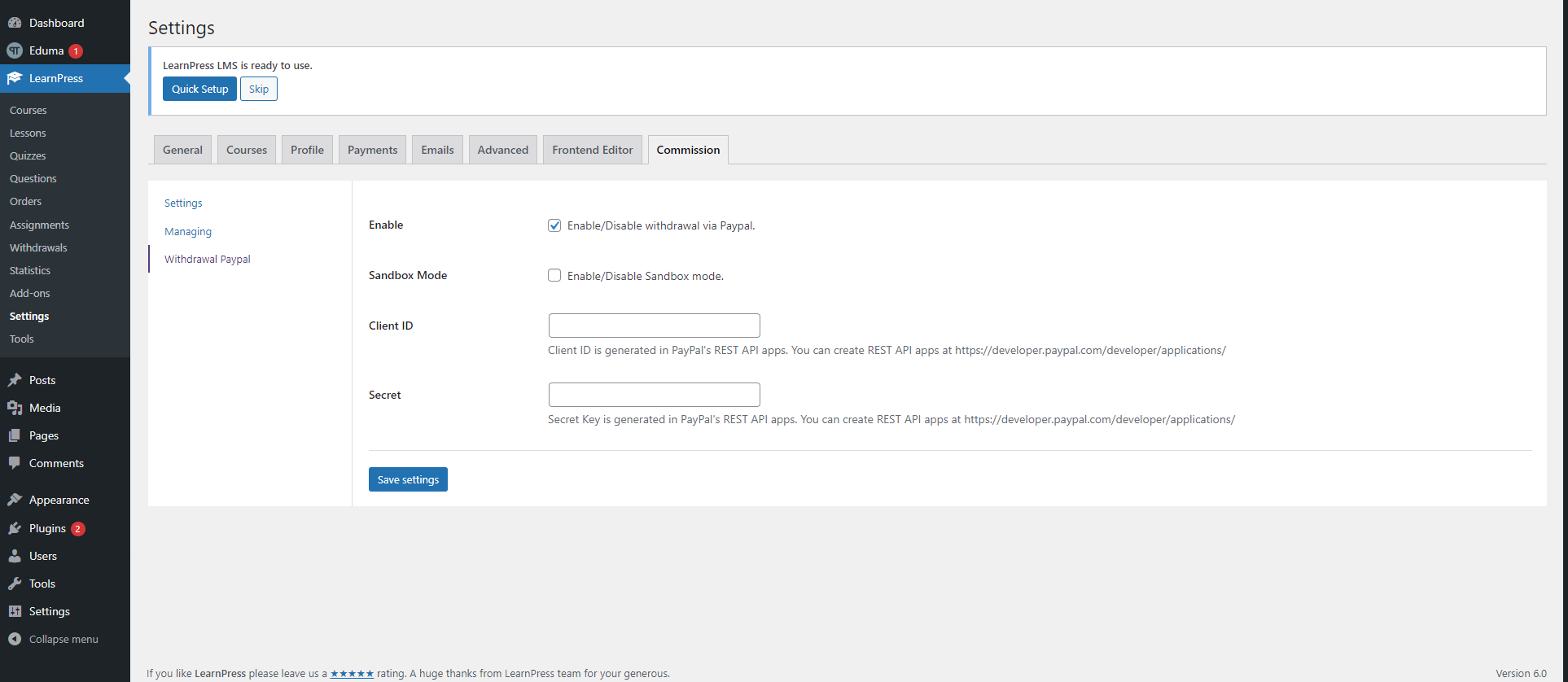 Users will see their commission under the 'Withdrawals' tab now in their profile, and they can withdraw via Paypal.