This Documentation is used for Commission add-on for LearnPress.
Instructors can view their commissions on the Profile page.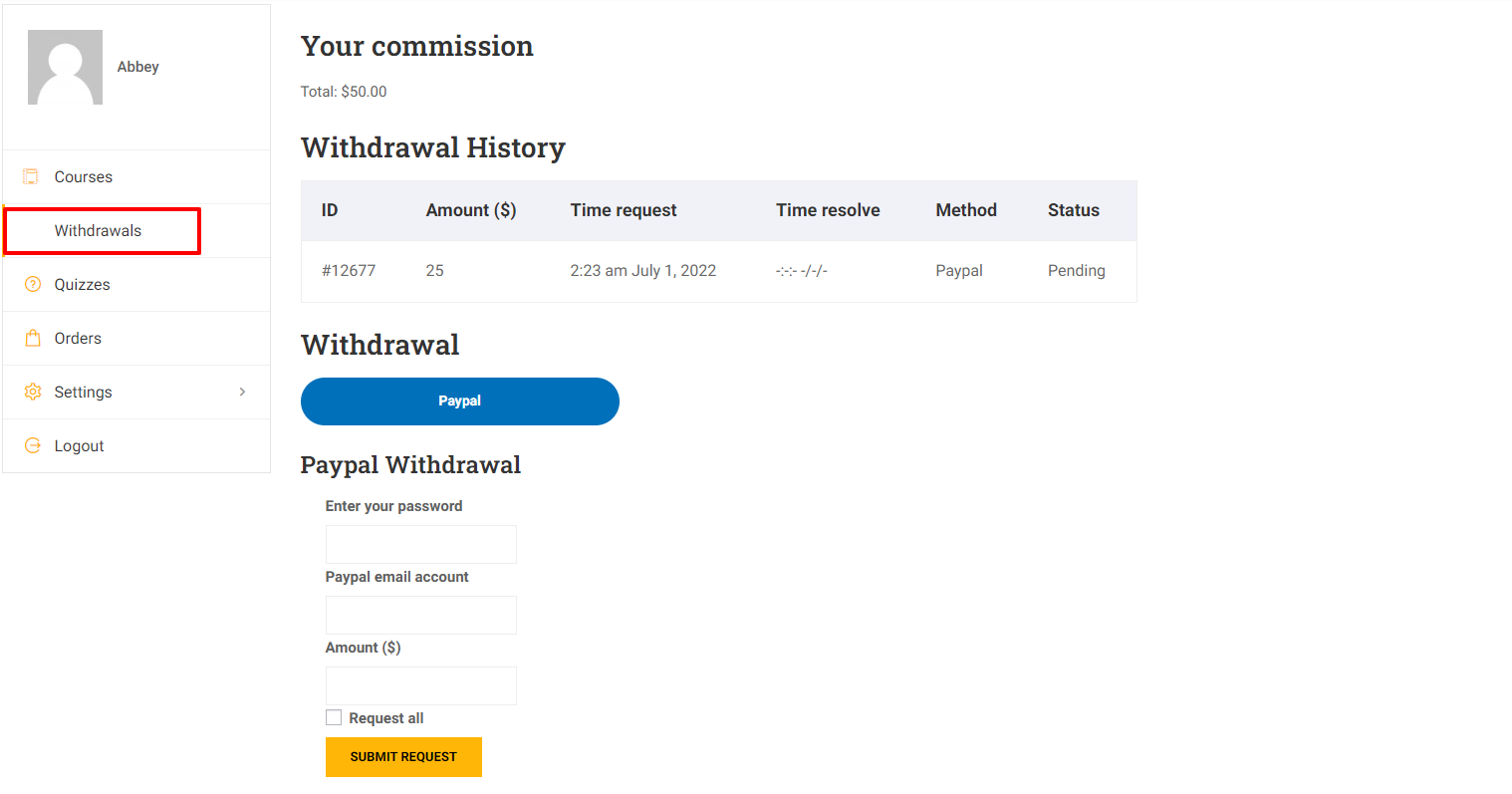 At the bottom are the withdrawal history and withdrawal form. Currently, we only set up withdrawals with Paypal accounts.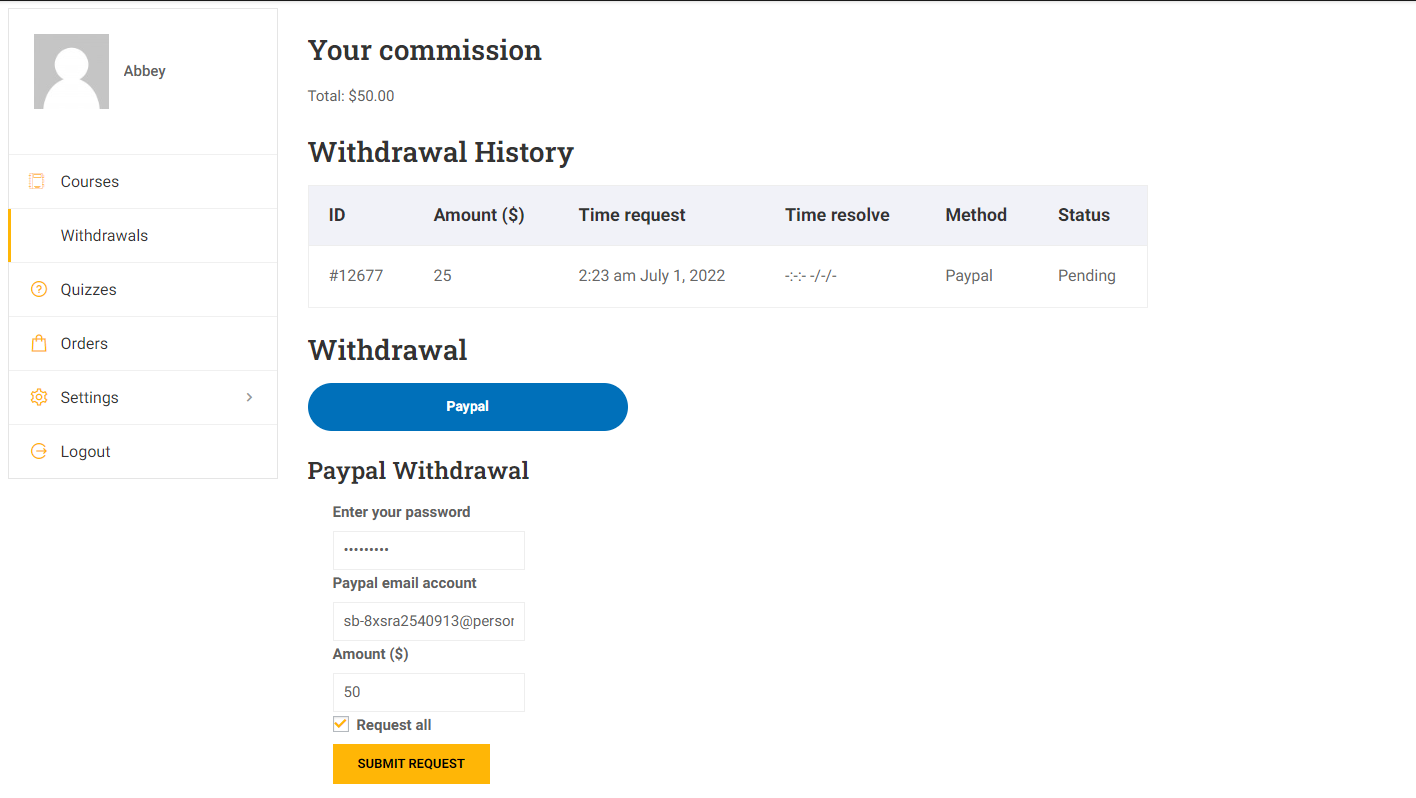 How to withdraw:
First, Enter your password: password is the password of the site login account.
Paypal email account: you need to enter your PayPal email account.
Amount($): this is the amount you want to withdraw. If the amount is less than the specified amount, the following message will be displayed:
Request all: If you want to withdraw all the money in your account, you can select this button, then select Submit.

After that, wait for the admin to approve your request.

Here you notice the Status column, Completed is your request has been processed, go check your Paypal account; Reject is a request that has been denied, you can re-do it or contact the admin directly.