The imported templates are automatically categorized by Elementor in the Page or Section type.
But not all categorization is appropriate, you need to adjust it to fit it when used.
One type of Section that needs to be adjusted is a template built using ElementsKit.
The simple way to import Header and Footer templates is directly through the ElementsKit menu.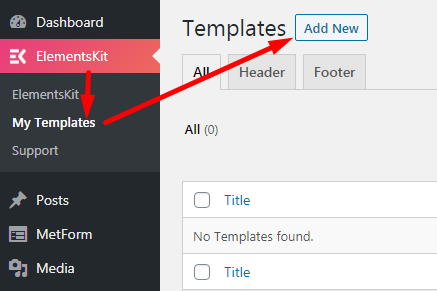 Add a template title, then set it as Header or Footer, then activate the template, and then click Edit content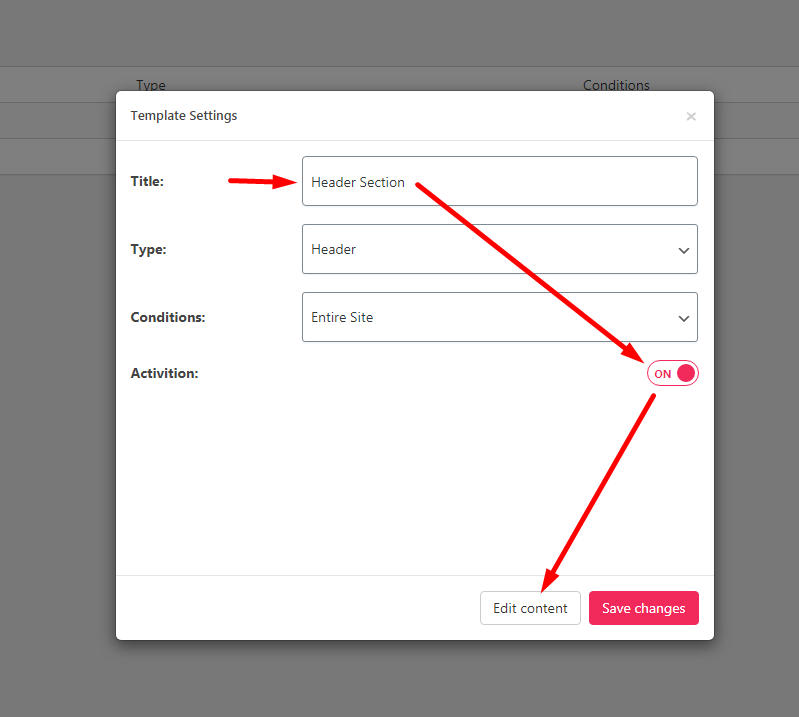 Then click the Add template button

Then open the My Templates tab, click Insert the appropriate form template
Click the Update button, the form template should be successfully imported.