First, You need to install the Template Kit Importer plugin to be able to import templates that have been downloaded from Envato. You can download the plugin from the following link https://wordpress.org/plugins/template-kit-import/
Activate the plugin, then go to Tools > Template Kit, upload the Template Kit Zip file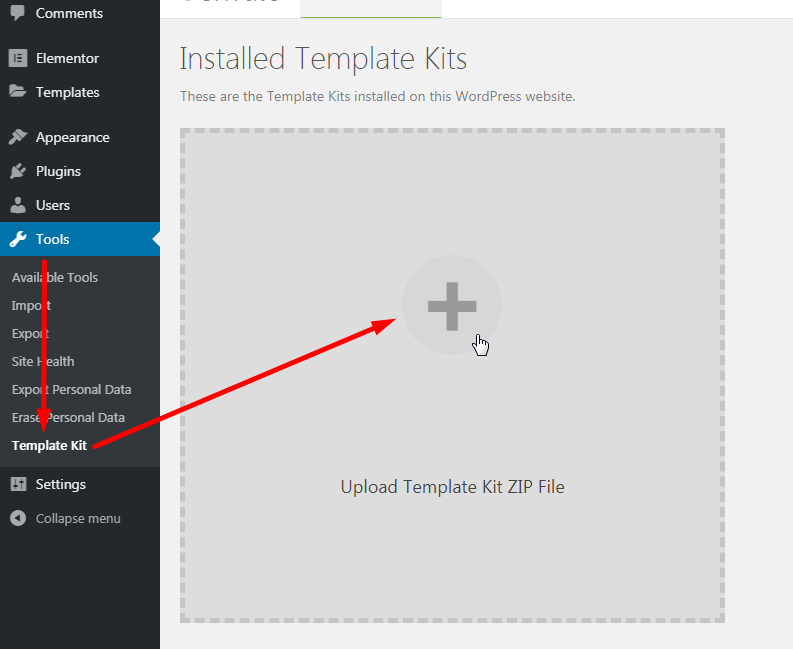 Please follow the instructions on the screen, complete everything needed before importing the template.


We recommend using the "Hello Elementor" WordPress theme as informed in the Missing Requirements popup.
Import the templates you need one by one.
Note:
Avoid clicking too many at once. Your browser can typically only handle up to 3-4 at a time.
Import Global Kit Styles first, followed by any other Global templates for best results.
All templates will be imported into Templates > Saved Templates
Documentation on how to import Section type templates according to their categories will be discussed in the next topic.
Please visit the following link for more information => How to use the Template Kit Import plugin from Envato