This Documentation is used for Announcement add-on for LearnPress.
Visit 'LearnPress > Courses'

Select the course you want to publish an "Announcement" for by clicking "Edit".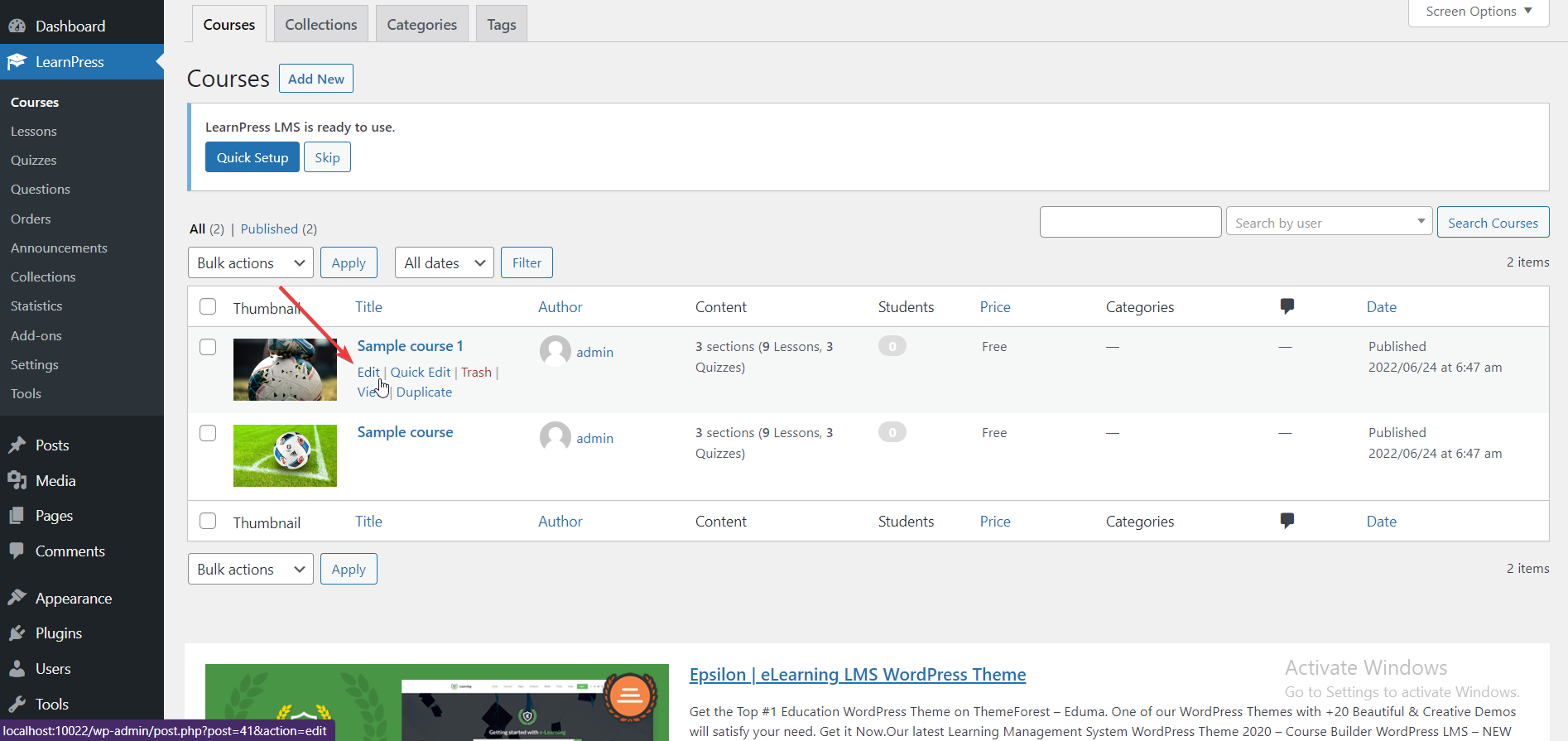 Scroll down to that "Course Settings" and select the "Announcements" tab.

Set up your announcement and click on the "Post" button. You can find that announcement in the "Announcements" tab.

You can also create a course announcement for multiple courses at the same time.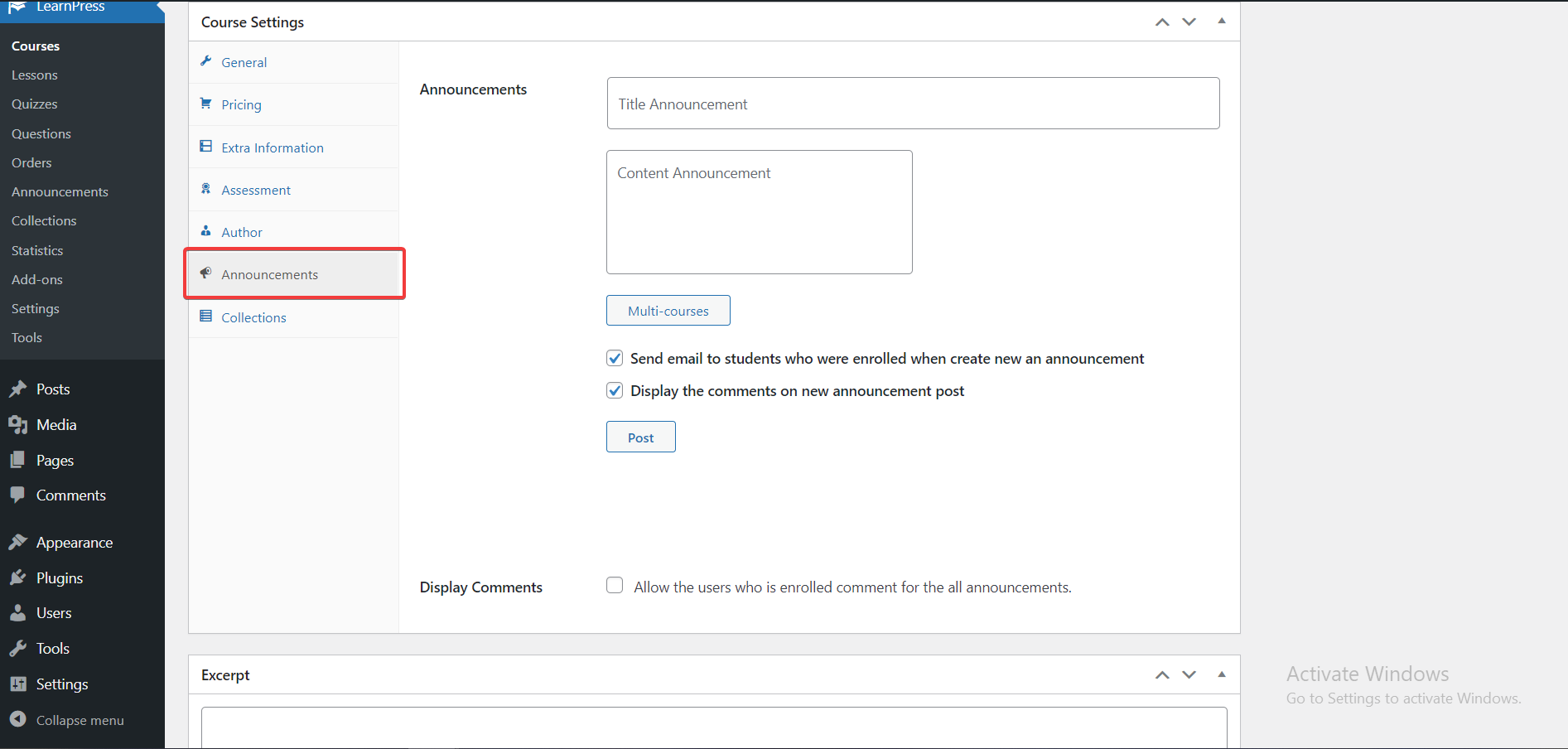 You can write your announcement title and enter the content of the announcement. 

Send email to students who were enrolled when creating a new announcement.

Display the comments on the new announcement post.

Allow the users who are enrolled to comment on all announcements.