This Documentation is used for Prerequisites Courses add-on for LearnPress.
Visit 'LearnPress > Courses'

Click "Add New" or choose an existing course that you want to enable the LearnPress prerequisites courses add-on.

Scroll down to the "General Settings" part, go to the "Prerequisites Courses" section, and set prerequisites for that course.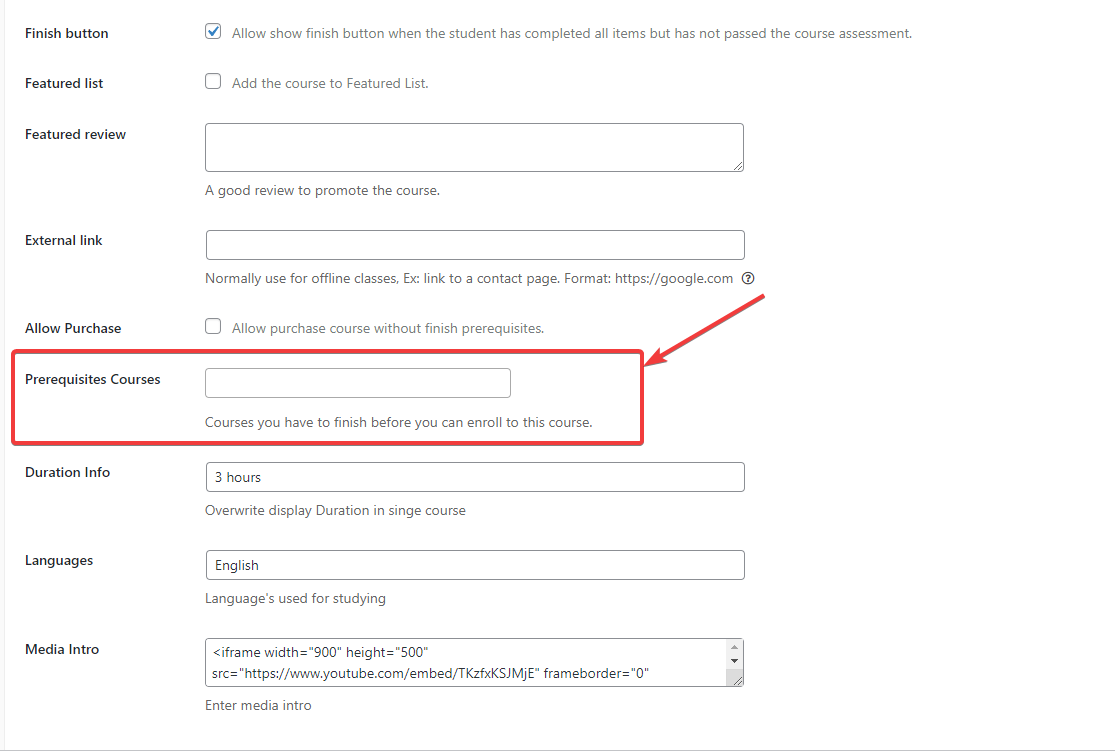 Students will be notified of their course prerequisites and must complete them before enrolling in more advanced courses.