Visit 'LearnPress > Settings'

Under the 'Payments' tab, choose 'Offline Payment' and tick 'Enable' to allow students to make a payment with cash.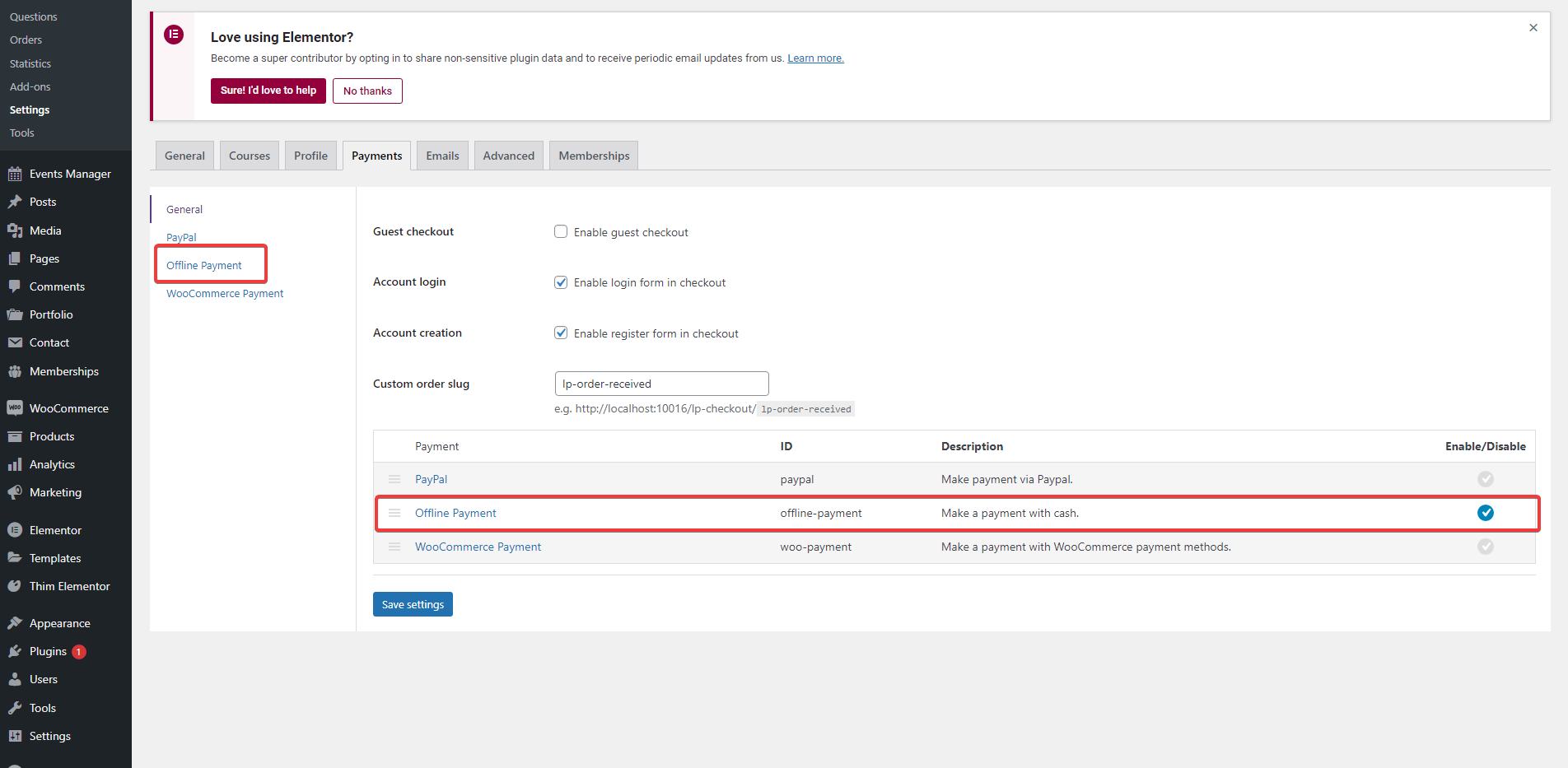 After that, click on the "Offline Payment" link to see the offline payment detail.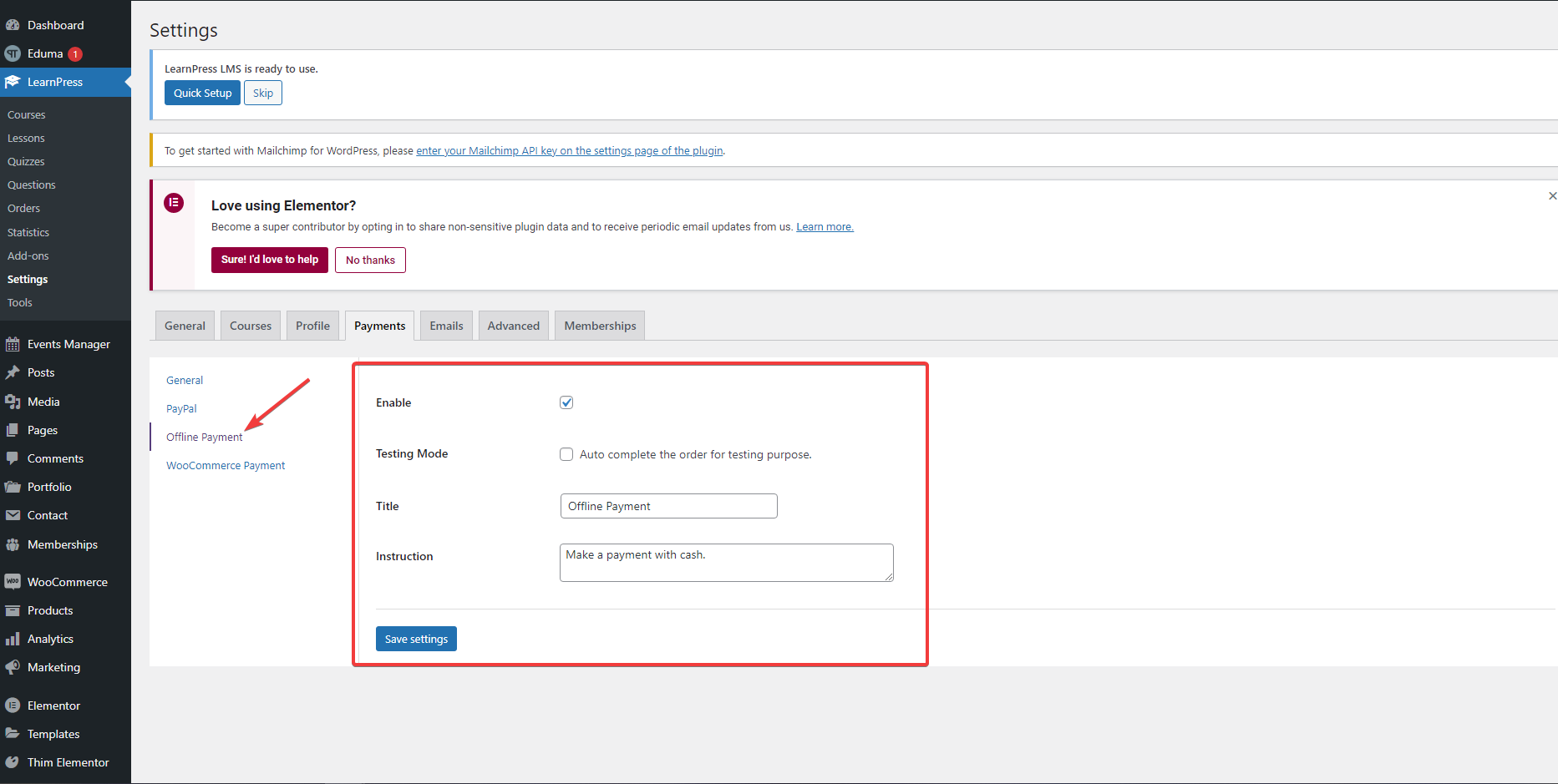 'Offline payment' option is then available when students checkout

We have integrated this plugin into the version from LPv4.1.6.8 and above.