This Documentation is used for Export Import add-on for LearnPress.
Visit 'LearnPress > Import/Export'
 Export A Course
In the 'Export' tab, select the 'LearnPress' source and click on the 'Continue' button.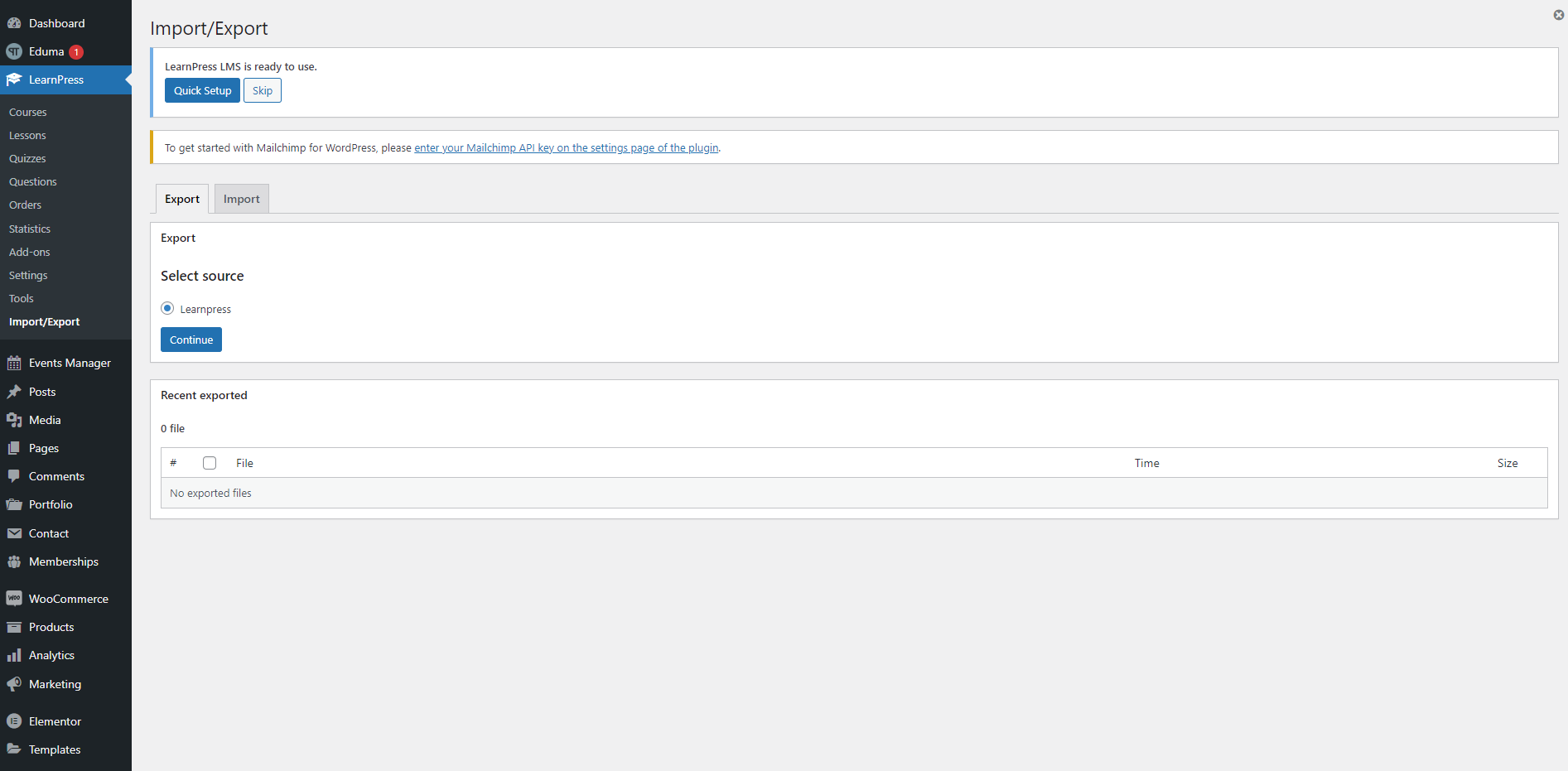 Select any courses that you want to export and click 'Next'.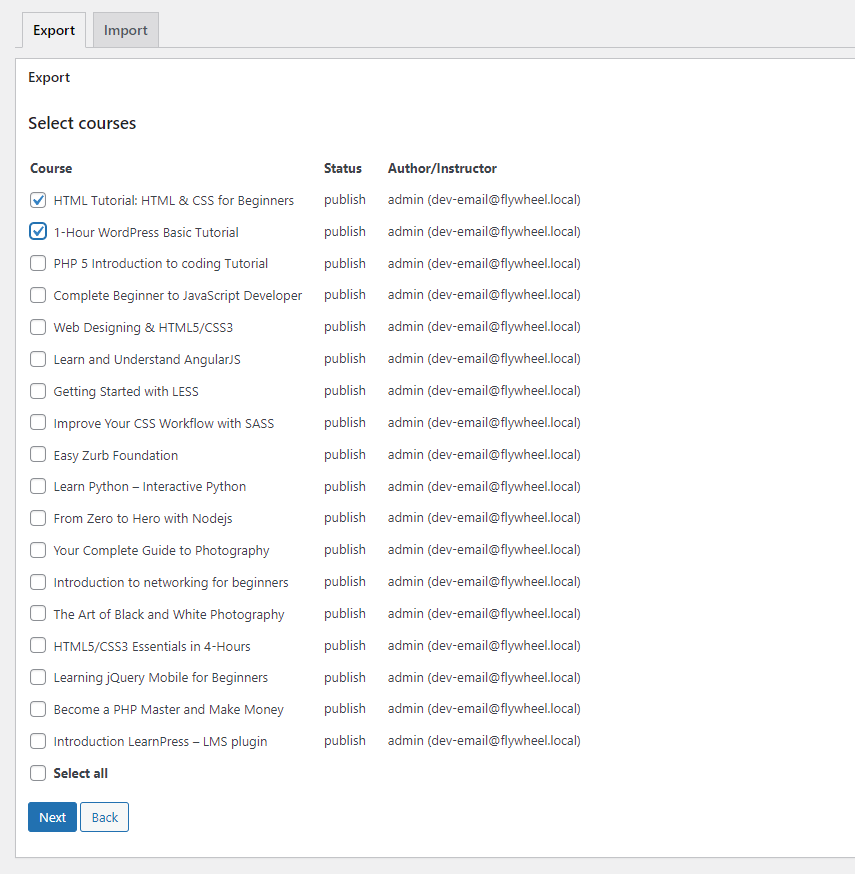 There are two options to choose from: 'Download file' or 'Save exported file'.

LearnPress courses will be downloaded as an XML file in your local computer.
'Save exported file' will save it on your server so you can take actions on it later

Import LearnPress Courses:
In the 'Import' tab, you can select an XML file that you want to import.

Tick the 'Save imported file' box and click on the "Import" button.

After importing the file, you will now see all your imported courses. Then you can select a course to configure its settings and publish it.