This Documentation is used for Content Drip Add-on for LearnPress.
Visit 'LearnPress > Courses'
Click 'Add New' or choose any existed course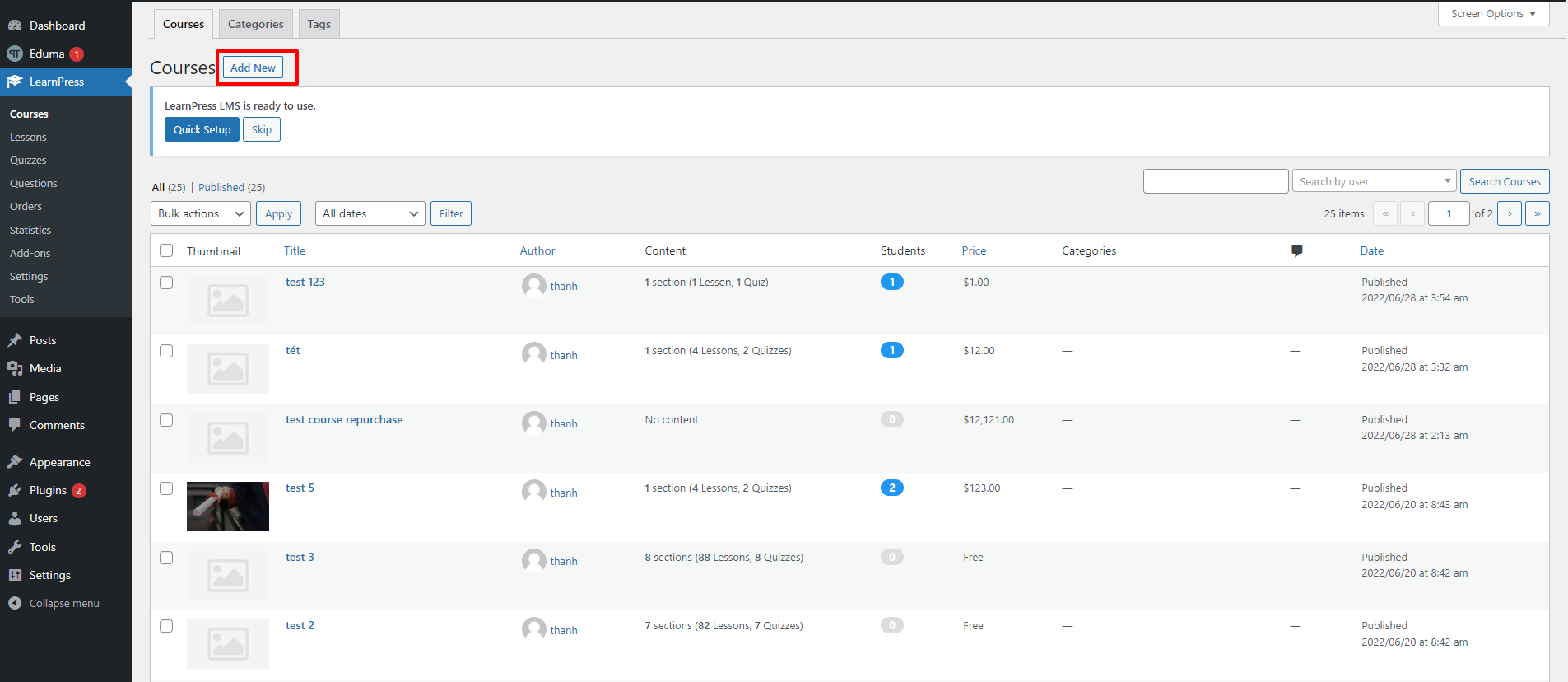 Scroll down to the "Courses Settings" part -> select "Content drip" and enable "all settings in items of this course will become locked if turn off". Then you select the "Drip Type" you want to set up.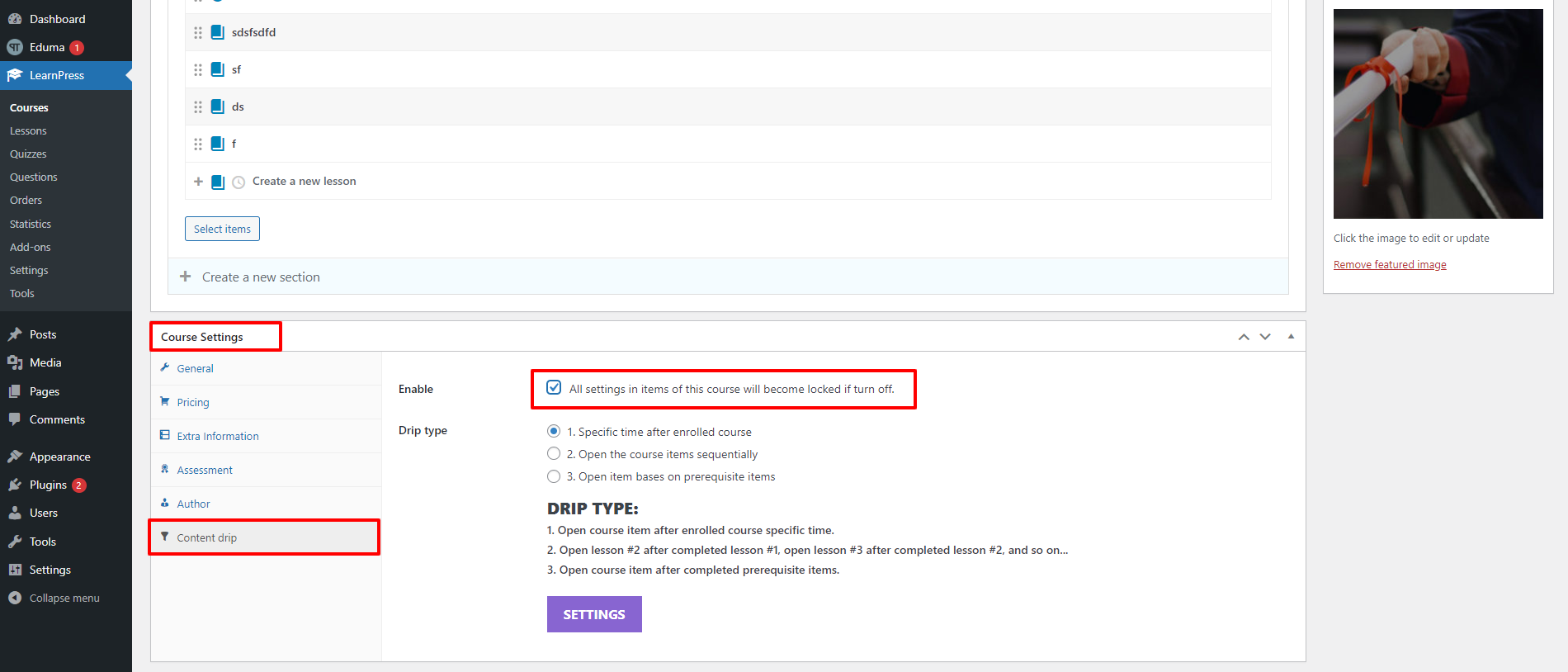 Click "Setting" under "Drip Type" to open Drip Item  page. Set up drip value for lessons.
Case 1: Specific time after registering for the course.

Choose to set a specific time when students can open the course


With case 1, in addition to Font-End will display:

Case 2: Open the course items sequentially


With case 2, in addition to Font-End will display:

Case 3: Open item bases on prerequisite items


Select prerequisites here

With case 3, in addition to Font-End will display: