Create Blog Post
To create Blog post, go to  Online store > Blog posts > Create blog post.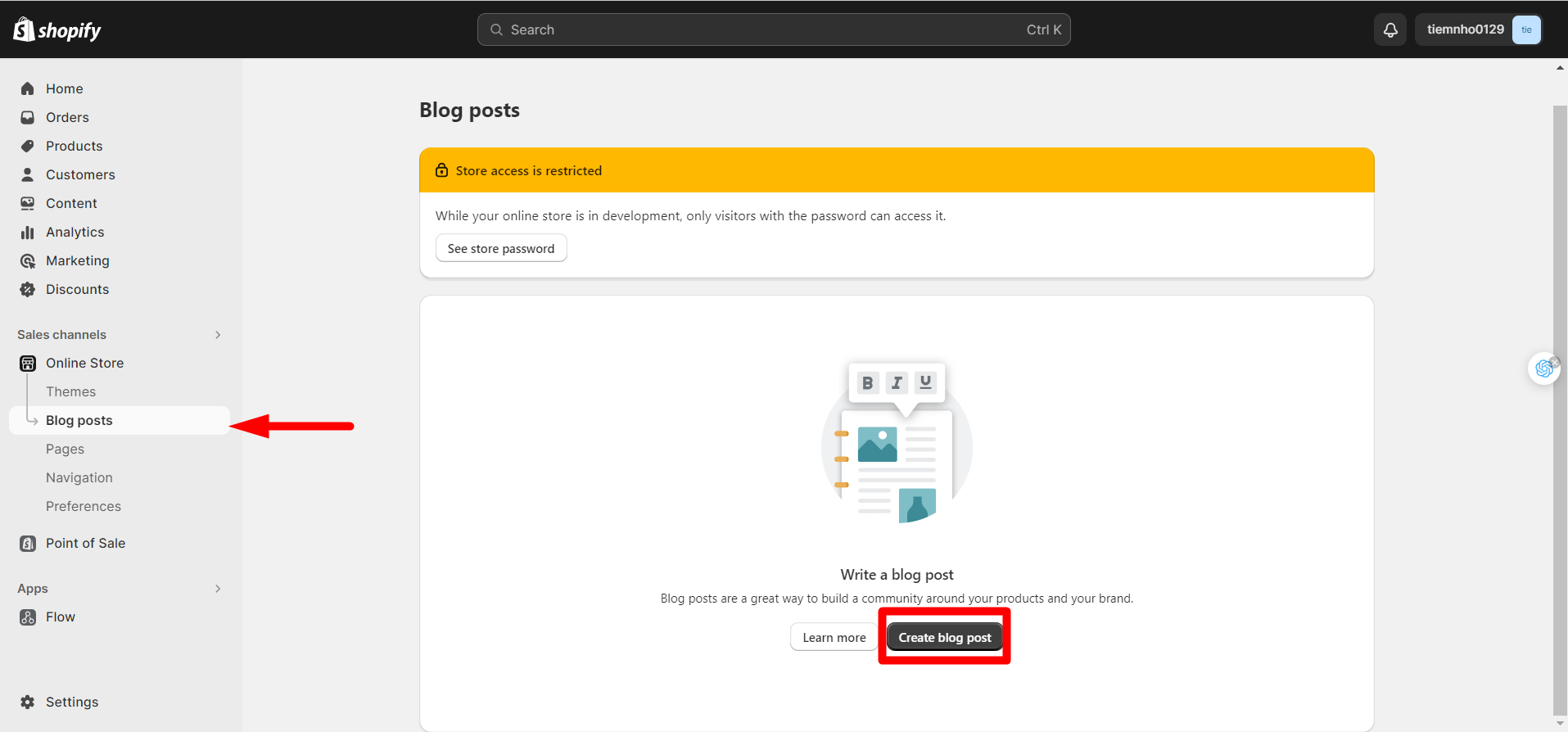 Provide information for blog: Write the information that you want to include in your blog post.
Title: The title of the blog post that you want to write.
Content: content of the blog.
Excerpt: Write a brief overview of the post that will appear on your home page or blog.
Search engine listing preview: See and edit how your website appears on search engines with SEO.
Comments: Decide whether to hide or show comments.
To modify how comments are managed, edit the News blog.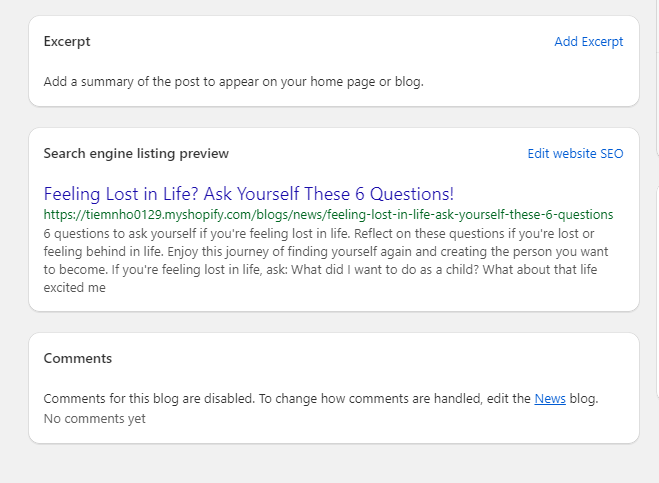 Visibility:
Visible or Hidden blog: Choose whether to make your blog visible or hidden. If you select Visibility, you can set the date and time when your blog will be published or hidden.
Feature image: You can add images to the blog.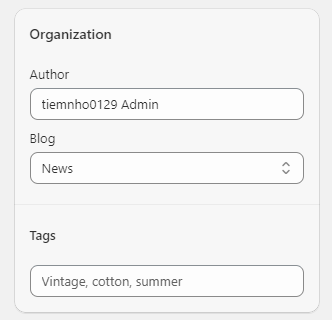 Organization: displays the blog post author's name.
Tags: You can add display tags for the blog.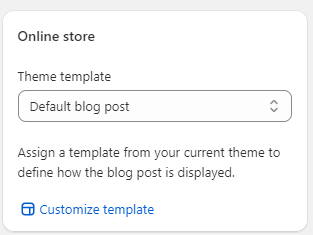 Theme template: Assign a template from your current theme to define how the blog post is displayed.
Config Blog Post
To config Blog post, go to  Online store > Customize > Review page > Blog post: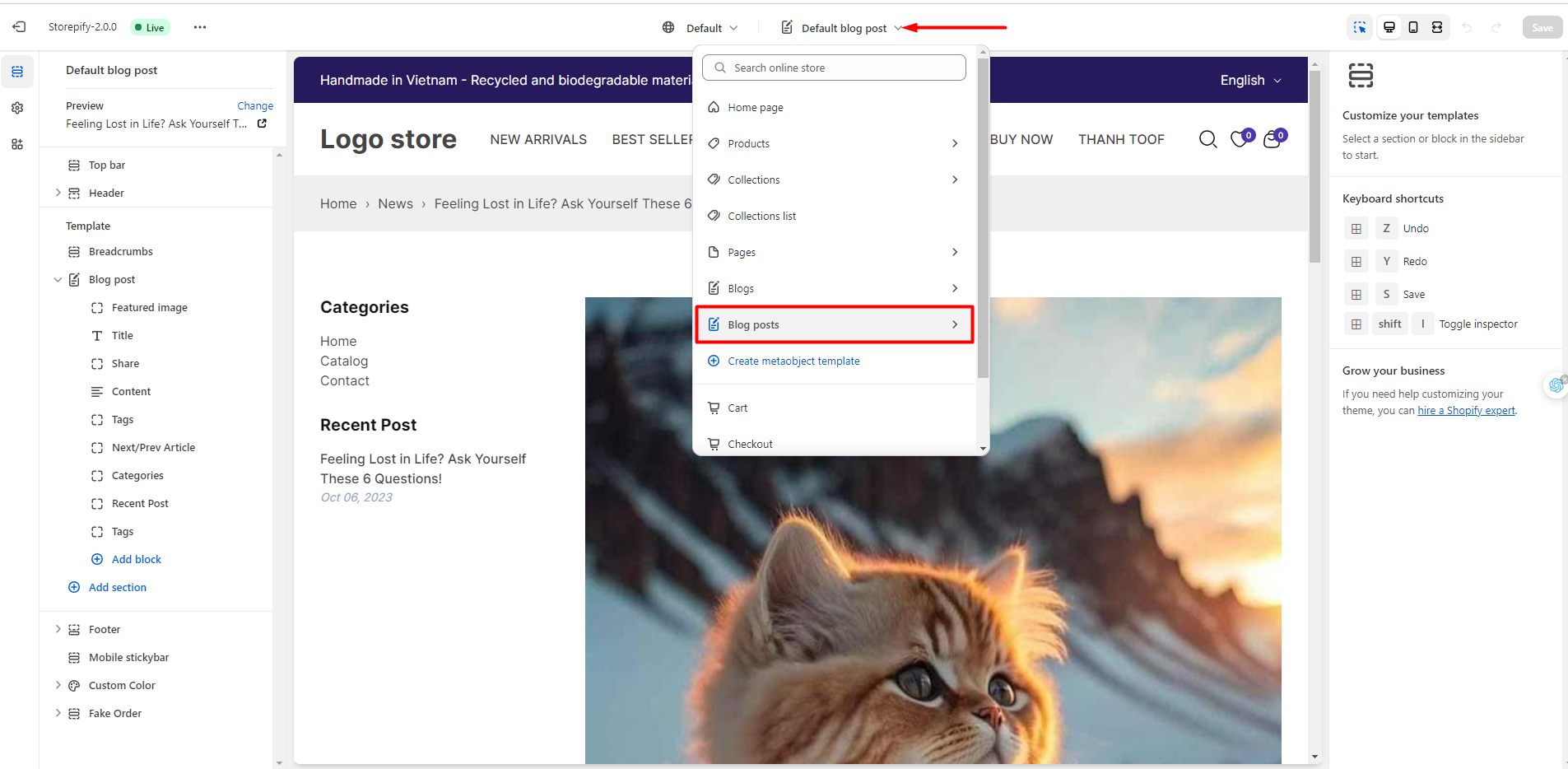 At Blog post page, you can config:
Top bar

Header

Breadcrumbs

Within breadcrumbs, you can config:

Layout: There are 3 layouts to choose from: Default , fluid container, and full width.
Image: You can choose a display image for breadcrumbs.
Color scheme: Allows you to choose a color or edit the color. To edit all your theme's colors, go to your theme settings.
Text alignment:
Left:

Center:

Right:

Section padding: You can edit top padding, bottom padding.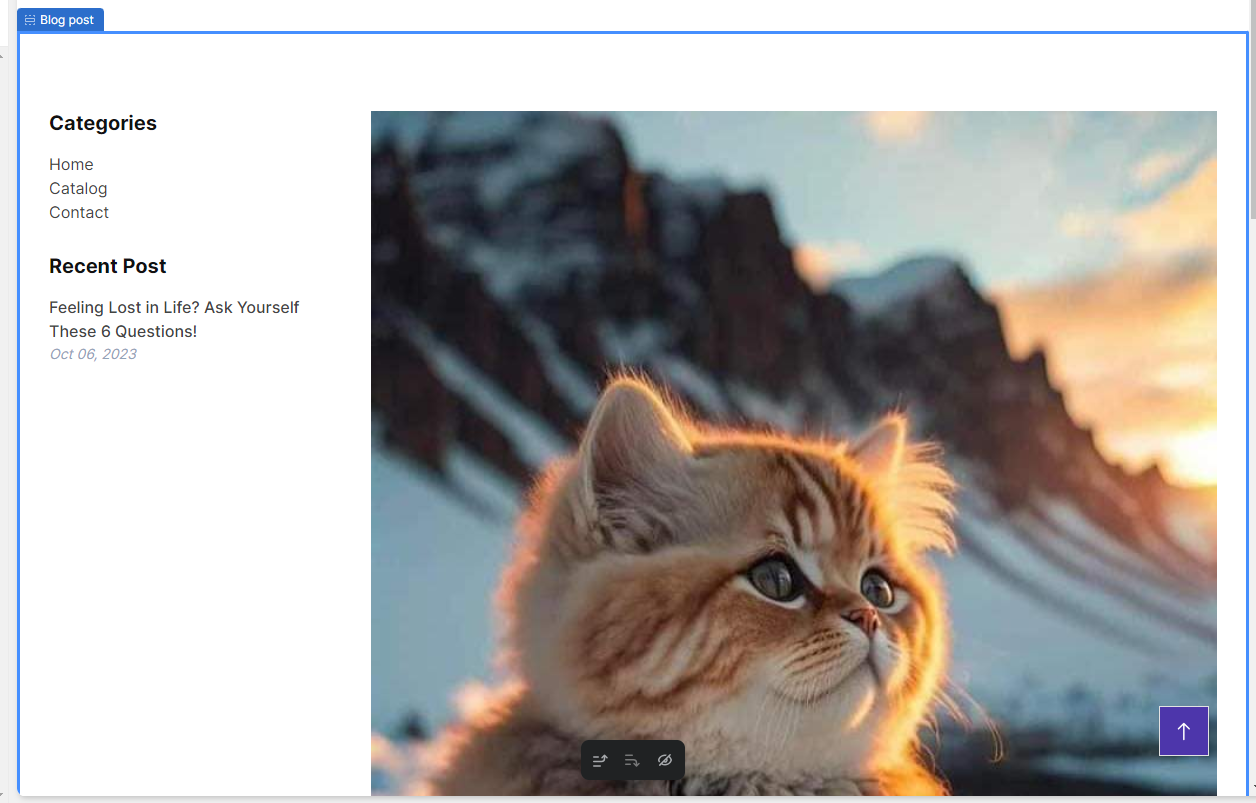 Within this section, you can edit:
Section padding

: You can edit padding top, padding bottom.

Feature image

: Set image size for blog. For best results, use an image with a 16:9 aspect ratio.

Title

: You can choose to enable or disable Show date and Show author options. These options allow you to display or hide the date and the author of the blog post.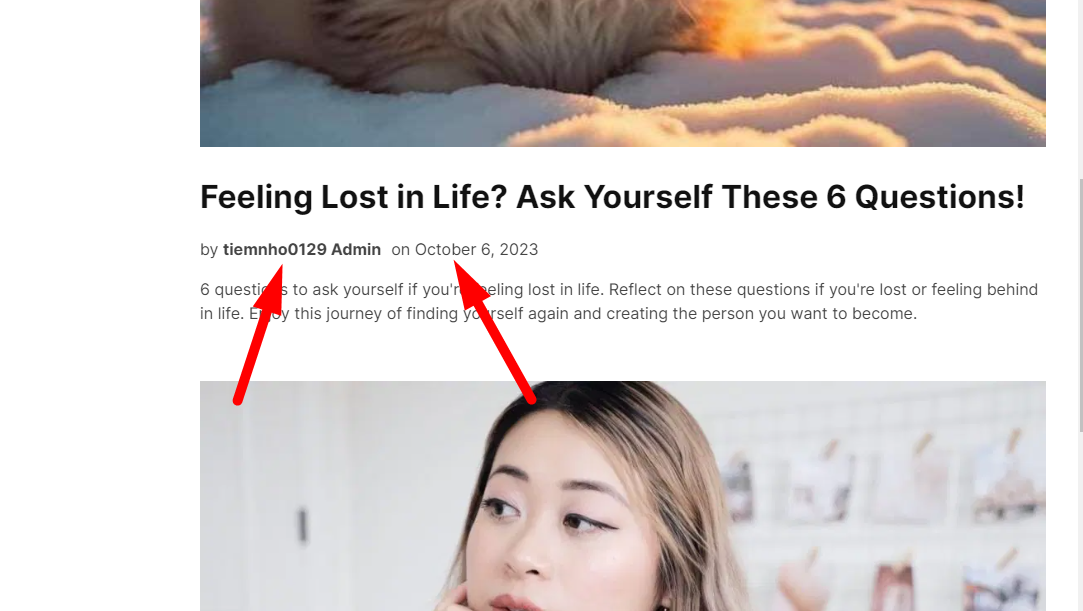 Share

: When you share a link on social media platforms, the featured image of the page will appear as the thumbnail image.

Content, tag, Next/ Pre Article:

You can edit while clicking on Edit blog post.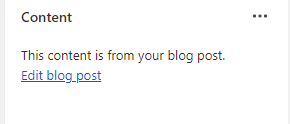 Categories

: You can edit Title of categories and select categories menu.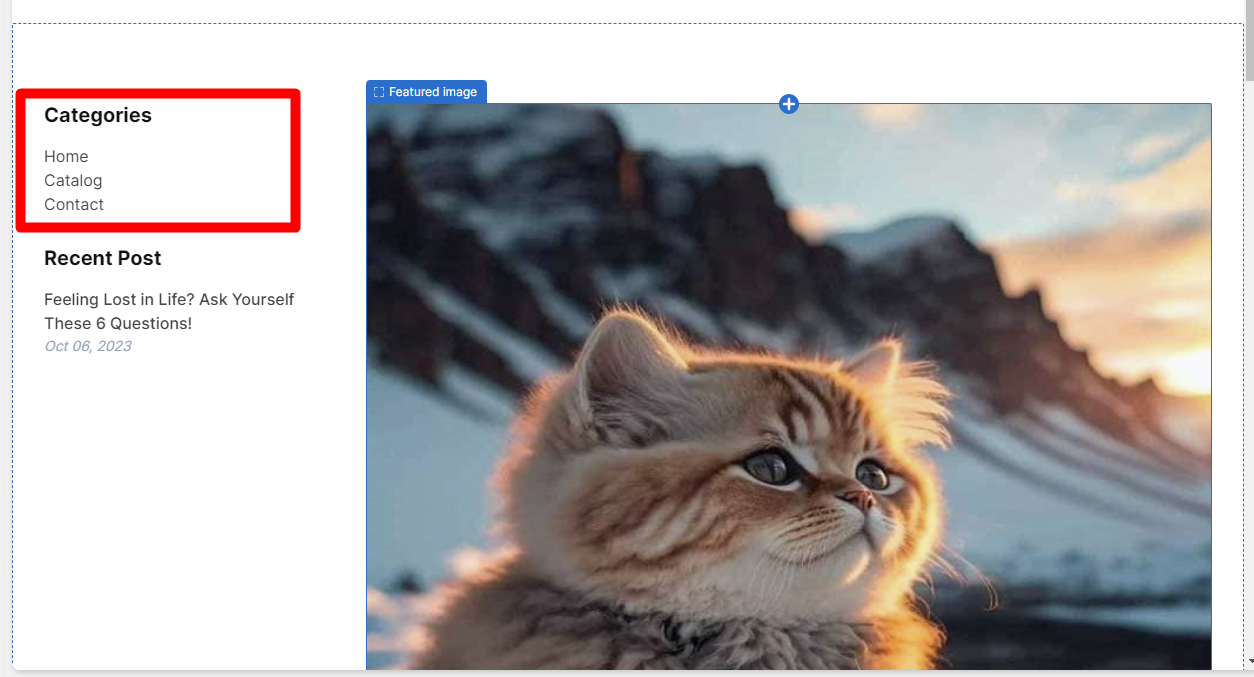 Recent post

: You can edit title of recent post  and change blog name.