This Documentation is used for Storepify – Minimal Multipurpose Shopify Theme.
Make sure that you have published STOREPIFY Theme to your Store.
1. Edit Code
Click Edit Code button to go to Code File Manager.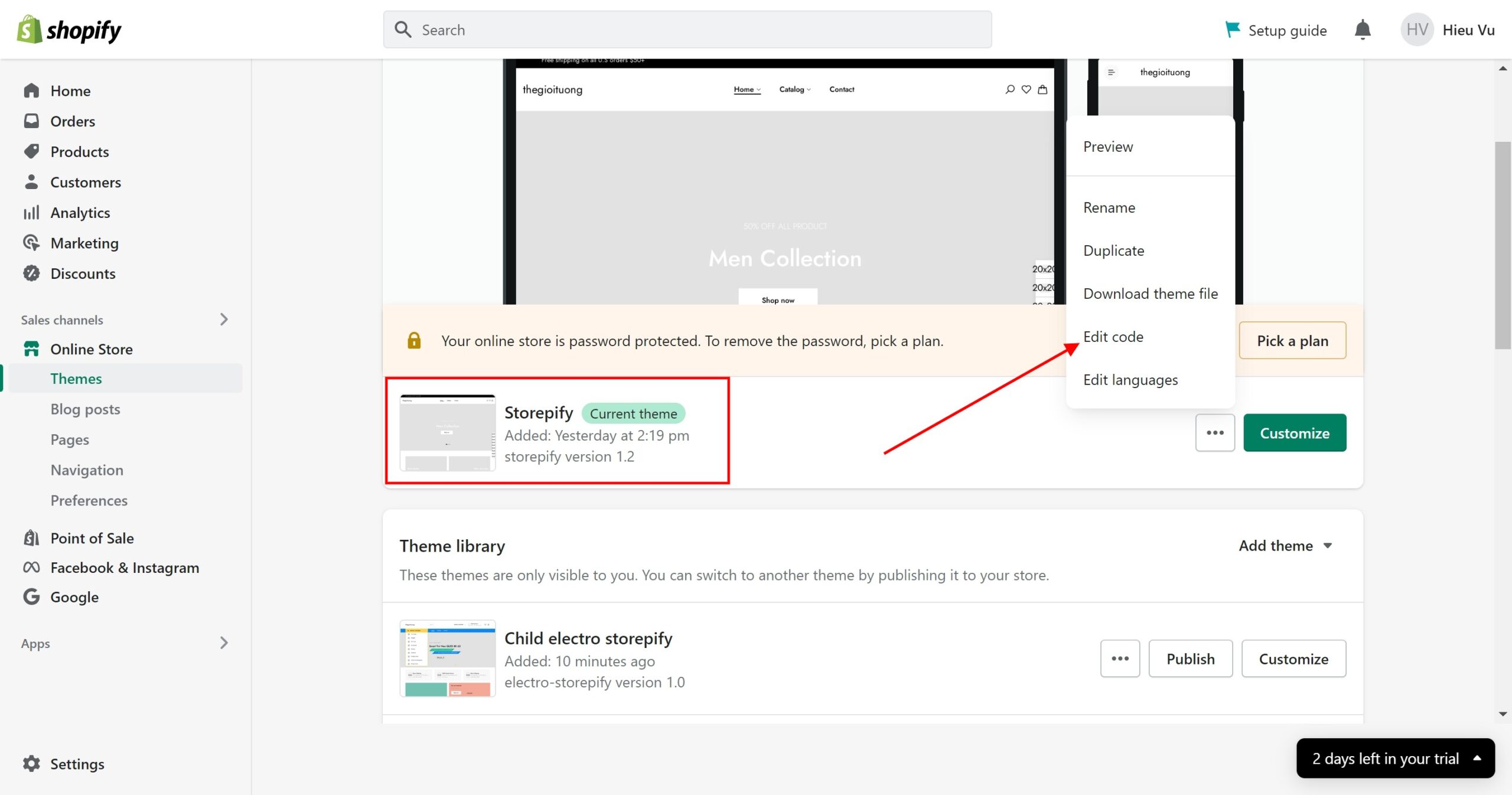 2. Copy Code Content from Demo File
Find the file of the Demo that you want to use. Click on to file name or the pen icon you will see code content on the right side. Select all that code content (by Ctrl + A) and copy.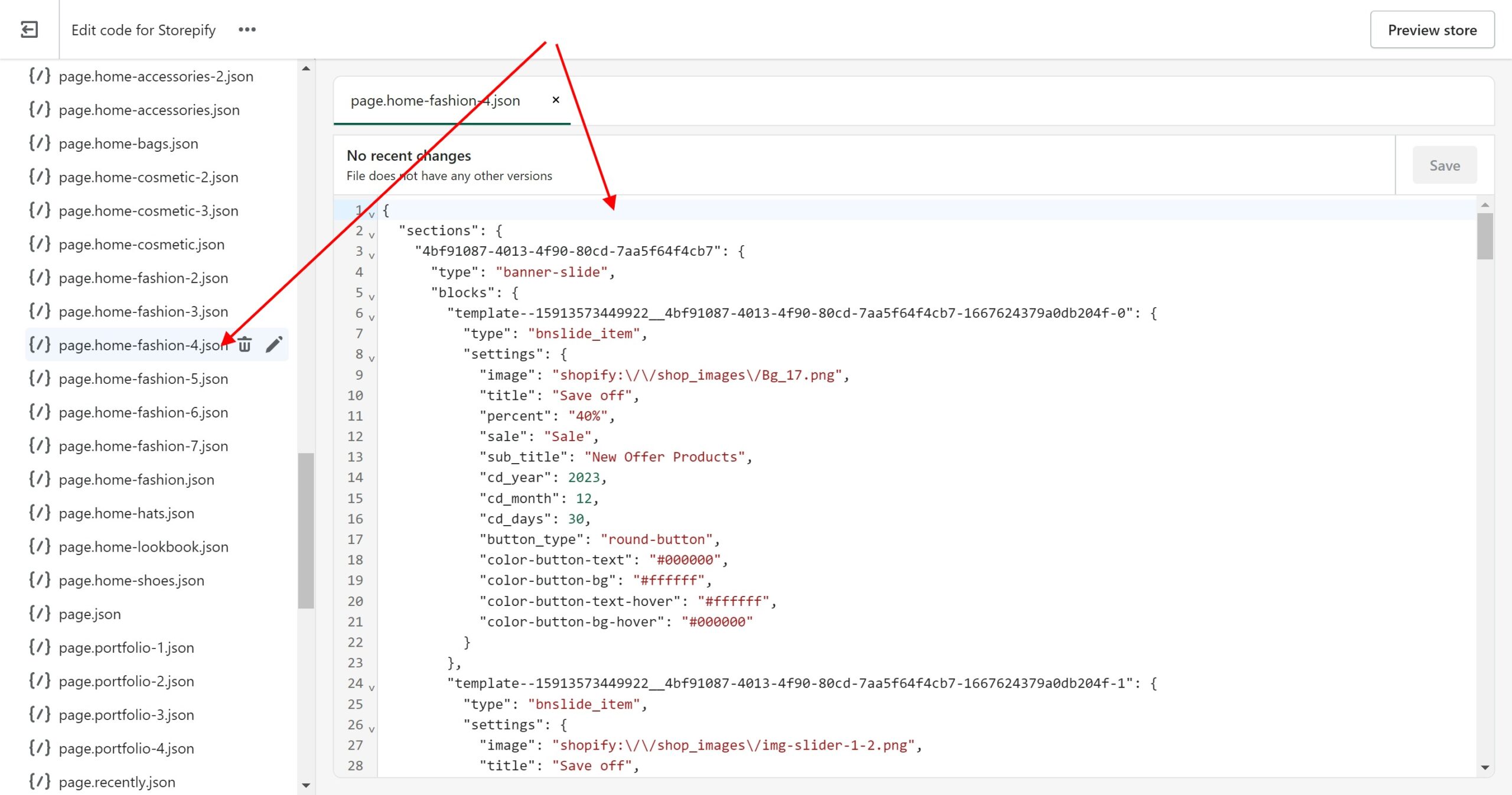 3. Paste Code to file index.json
Paste code content that you just copy to index.json and Save.
For your reference: index.json is code content for HomePage. With the above action copy – paste and save the index.json file you have used  "Home Fashion 4 (with template file: page.home-fashion-4.json)" for the HomePage of your Store.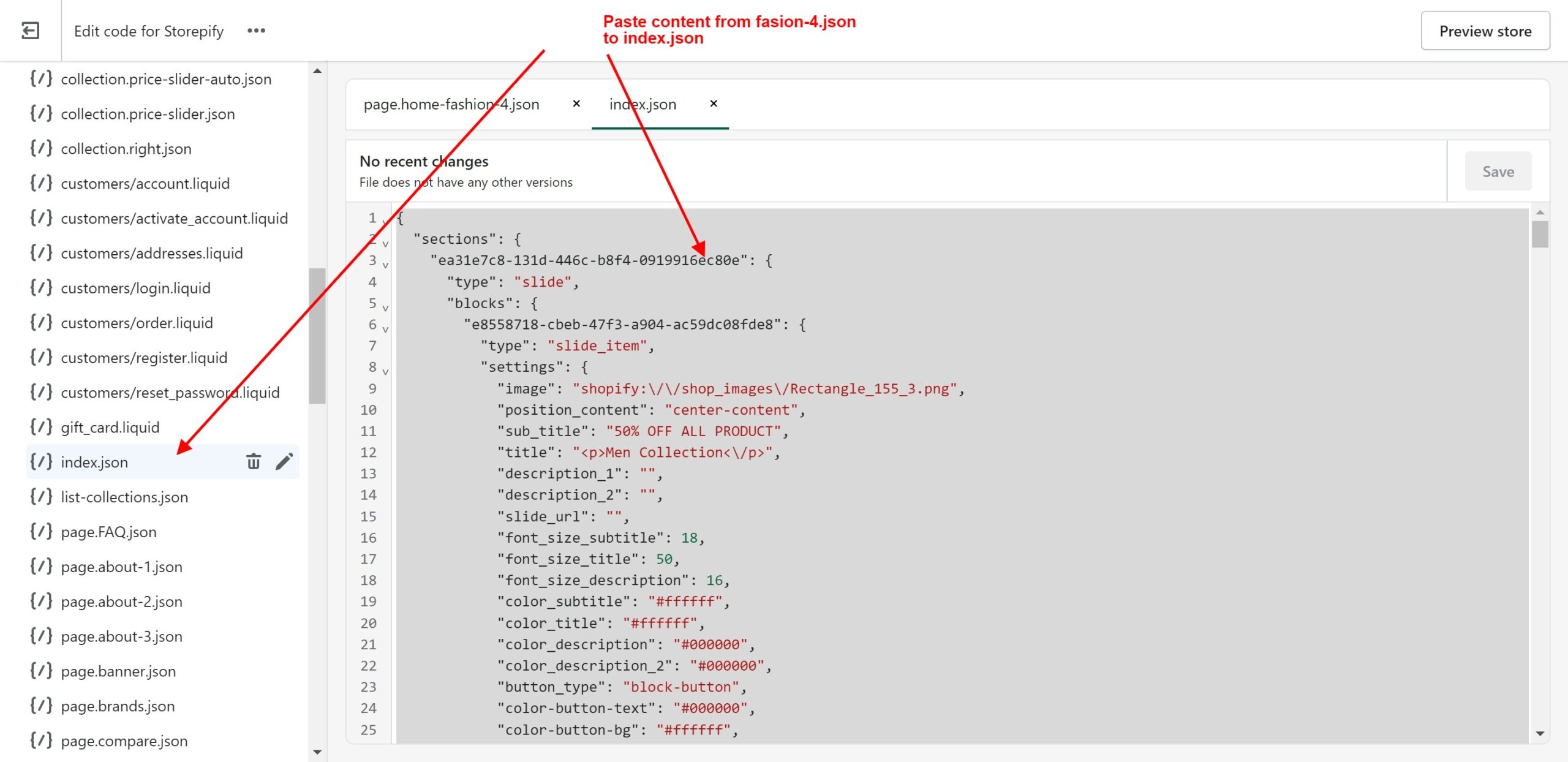 4. Save file index.json
Save index.json file with new code content from page.home-fashion-4.json file then the process has finished.