Provide crucial data that belongs to an individual product such as price, title, buy button,…. Merchants can change the product information by re-ordering, removing, adding and arranging blocks.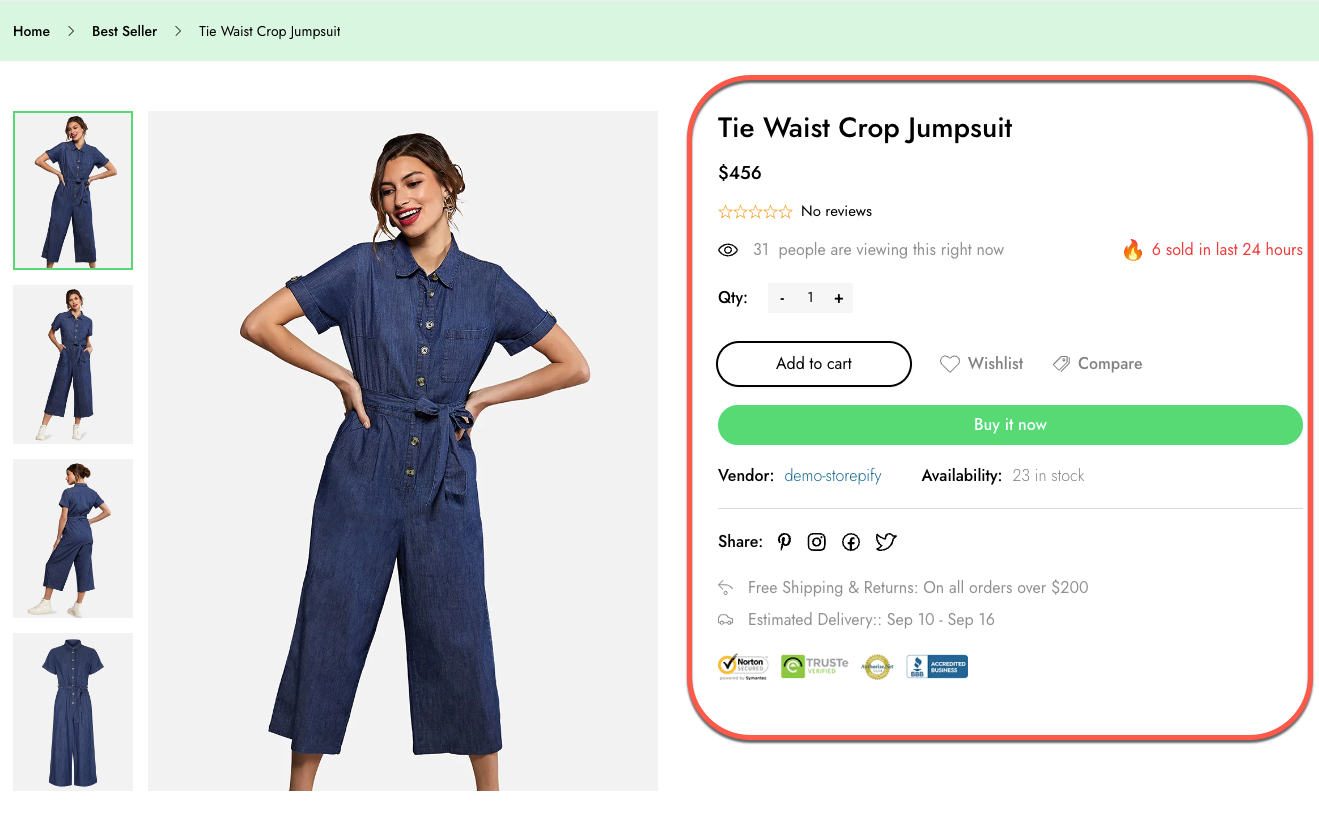 To edit or add Product information, you go to Customize -> open the template selector -> Select Products -> Default product.Then on the left-sidebar, edit/add Product information -> Save.
General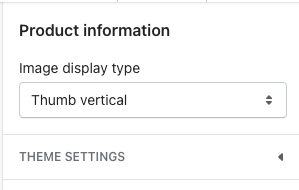 Product information blocks
The product information blocks: title, price, description and quantity selector will be retrieved from the backend to display in this section. Merchants can change these blocks' positions.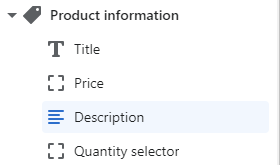 Fake viewer
Set the number of fake viewers, product sold and time to change.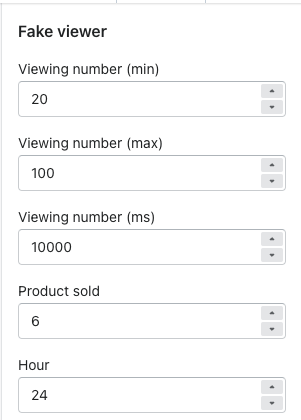 Variant Picker
Select type for variant.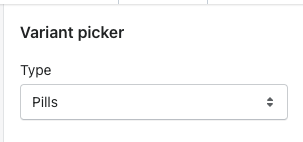 Free Shipping & Returns
Add shipping text.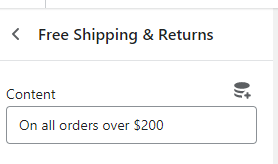 Estimated Delivery
Enable/disable delivery estimation and shipping text. Add preferable info regarding the delivery, shipping text, and the number of days that the package will arrive.

A badge or seal that merchants put on the websites which meant to instill trust in their potential customers.

Add text and select image for the trust badges.