There are also options to choose between a Vertical and 2 types of Horizontal Layout for your Menu, on positioned beneath the "Home" section, and the other is placed on it as an overlay layer with transparent background.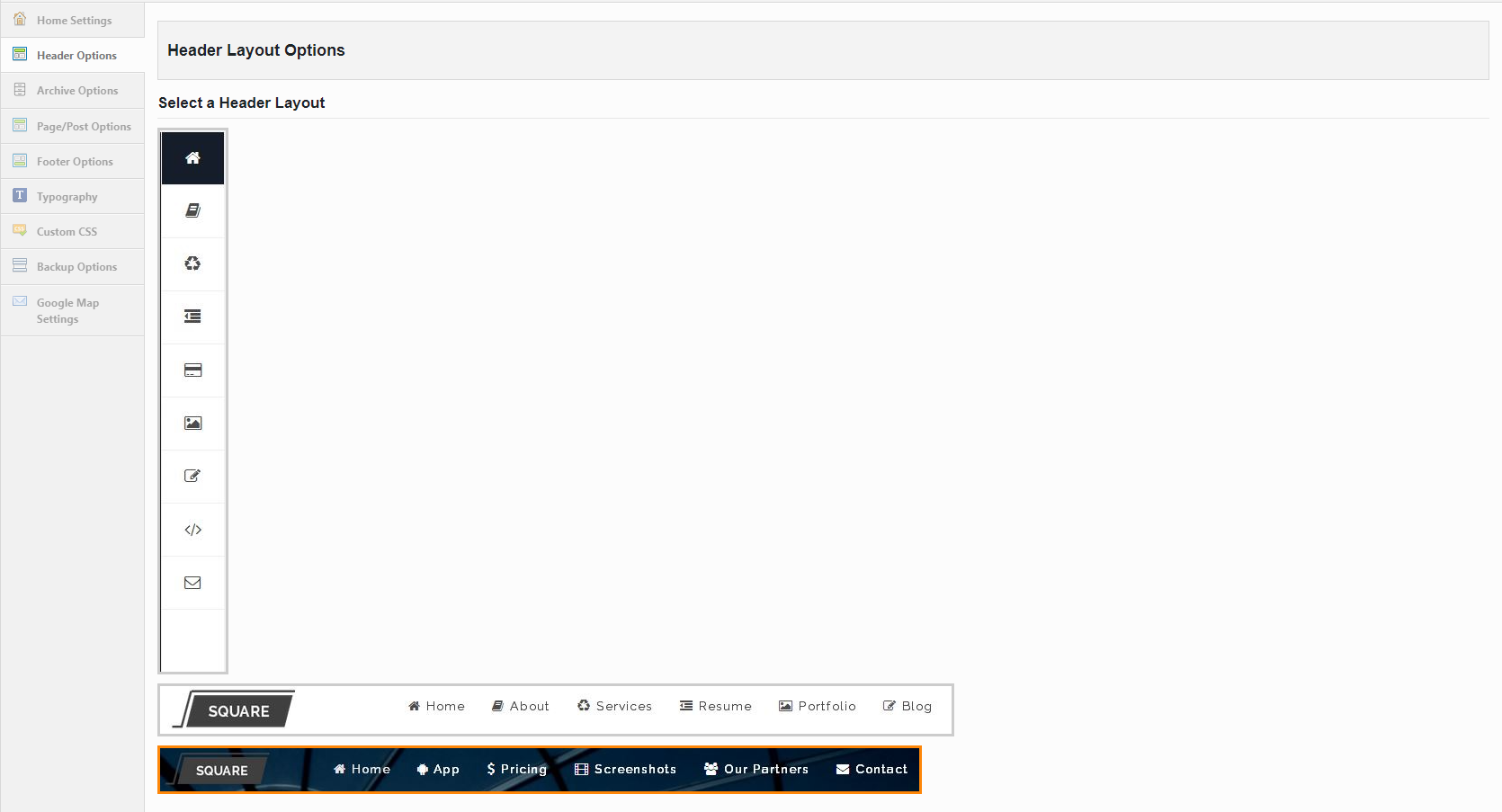 Archive Layout Options
This is the place for you to Select an alignment for your archiver pages, which are pages that list all your posts, in case you decide to use them in SquareRoot. You can choose whether or not to use the sidebar, as well as positioning it in a layout with 1, 2, or 3 columns.
The width of your 2 sidebars can also be adjusted with 2 slider bars.